Penang Road Hotels
Upper Penang Road Hotels offer you a great location in Georgetown and this is one of the most popular areas to stay in while in the city.
Upper Penang Road is the centre of Georgetown's entertainment area and is within walking distance to most of the Georgetown's tourist attractions as well as many restaurants, bars and clubs and shopping venues, making it a good choice for leisure travellers to Penang.
There are a good selection of hotels to choose from in this road and the surrounding streets.
Please click on any of the hotels below for more information or to read guest reviews and compare prices at tripadvisor.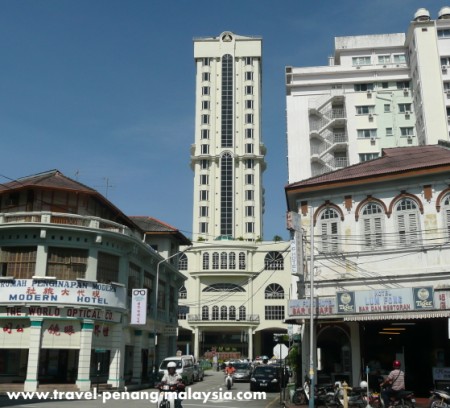 Cititel Hotel Georgetown Penang
4 Star
A popular hotel right in the heart of Penang Road

---

Continental Hotel Georgetown Penang
3 Star
Located right opposite the entertainment area on upper Penang road

---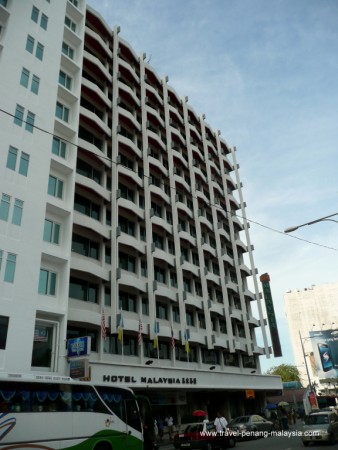 Hotel Malaysia Georgetown Penang
3 Star
Located next door to the Continental Hotel on Jalan Penang
---

Eastern And Oriental Hotel Georgetown Penang
5 Star
Located right at the end of Penang Road opposite the pedestrian area of bars and clubs

---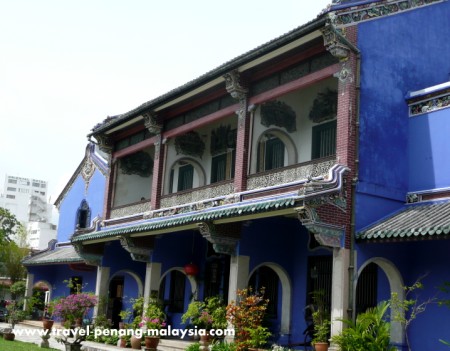 Cheong Fatt Tze Mansion Penang
4 Star
Located just one street down from Penang Rd this heritage hotel in Penang has a good location just across the road from the Bayview hotel

---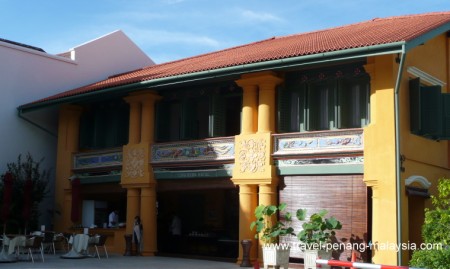 Yeng Keng Hotel Penang
4 Star
Located along the popular Chulia Street just off of Penang Road this Penang heritage hotel is in a beautifully restored 19th century mansion

---

Banana Boutique Hotel
4 Star
Located a short walk from Penang Road along Chulia Street the Banana Hotel is another newly restored heritage hotel

---

Campbell House Penang
4 Star
A luxury boutique hotel located along Campbell Street a short walk from Penang Road

---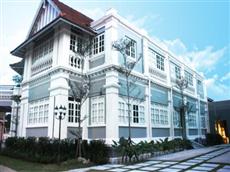 Deluxcious Heritage Hotel
4 Star
An 18 room luxury heritage hotel and spa close to Penang Road on Jalan Sultan Ahmad Shah

---

Chulia Heritage Hotel Penang
3 Star
Another heritage hotel located along Chulia street close to the Yeng Keng Hotel

---

Bayview Hotel Georgetown Penang
4 Star
Just a short walk away from Upper Penang Road

---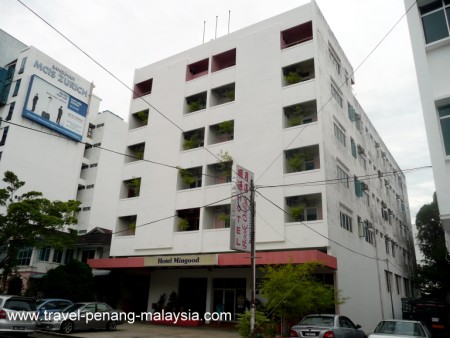 Hotel Mingood Georgetown Penang
2 Star
A good budget hotel in Penang just off of Penang Road and popular with backpackers

---
For more budget hotels in Georgetown Click Here