Langkawi Motel
---
---
Looking for a cheap Langkawi Motel for your trip to the island?
See our list of the best Motels in Langkawi, both at the famous beaches and in the main town of Kuah, where you can do your Duty free shopping or catch the ferry to various points on the mainland and to George Town Penang.

Motels in Pantai Cenang & Pantai Tengah Langkawi

Cenang Memories Motel Pantai Cenang Langkawi
Located in a quieter area of Cenang, with the beach just a few minutes drive away.

---
---
---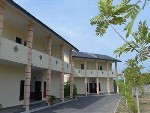 Adina Motel Pantai Cenang
Accommodation with chalets and cottages, located a few hundred metres from the beach in a peaceful but central location.

---
White Lodge Motel Pantai Cenang Langkawi
Located behind the main area of Cenang beach, which is less than 10 minutes walk away.

---
Desa Motel Langkawi
Good value for money motel with chalets, located in the Cenang beach area.

---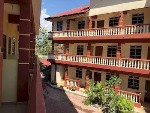 Melati Tanjong Motel Pantai Cenang
Centrally located motel right on Cenang's beach, offering rooms with sea view balconies.

---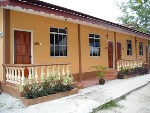 Villa Idaman Motel Pantai Cenang
A small beachfront motel located on one of Cenang's best beaches.
---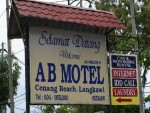 AB Motel Pantai Cenang
Large motel, located on the beachfront and across the road in Cenang beach.

---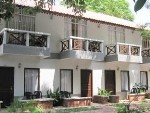 Charlie Motel Pantai Tengah
Cheap motel offering a good location next to the beach.

---
Langkawi Motel in Kuah Town

Motel Seri Mutiara Kuah Langkawi
A good cheap motel located in a quiet area on the outskirts of town.

---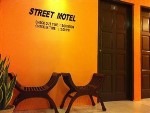 Street Motel Kuah
Good cheap budget accommodation located in the Duty Free area of town.

---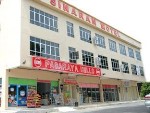 Sinaran Motel Kuah
Budget motel within walking distance to the centre of town.

---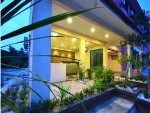 Amara Motel Kuah Langkawi
Good budget motel in Kuah town close to the duty free shopping outlets.

---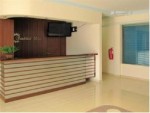 Sunderland Motel Kuah Langkawi
Budget motel in the centre of Kuah town.

---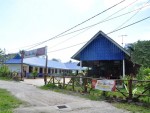 Rose Inn Motel Kuah
Located in Kuah town, 1km from the jetty.

---
Related Pages :
---