New 5 Star Hotels in Hong Kong

List of the newest luxury 5 Star hotels opened in Hong Kong over the last few years:

To read guest reviews and to compare room prices for the best deal, click on the links provided.

Opened June 2022
The Silveri, Accor Hotel's first MGallery located in Hong Kong, the gateway to Asia. Through lush greenery, The Silveri brings the verdant beauty of the Lantau hills inside, where one can experience a respite and retreat that is unexpected in a city hotel.
The Silveri comprises 206 rooms and suites, an Executive Lounge with outdoor terrace, a deli, bar and restaurant all surrounded by lush abundant greenery, 2 meeting rooms with natural daylight, 24-hrs gym and a large 25m outdoor swimming pool and Jacuzzi
Unique accommodation includes a selection of rooms and suites with private outdoor terraces with Jacuzzi or your own private plunge pool. All accommodation has abundant natural light and views showcasing the surrounding Lantau peaks and sea.

---
Opened October 2021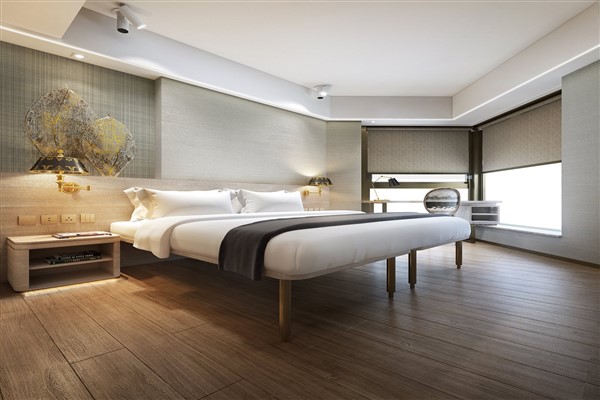 Situated at the heart of Hong Kong Island, The Hotel Alexandra sits on the North Point waterfront.
An exquisitely designed 840 room landmark that melds timeless Victorian elegance with modern charm.
Diverse rooms and suites are categorized by the playful selection of cards suits, all of which grant stunning views of the harbour or cityscape with complimentary modern amenities.
The Hotel Alexandra provides an abundance of facilities including an immaculate outdoor swimming pool, well-equipped fitness centre and delicious international cuisine from our restaurant outlet Café A.

---
Opened May 2021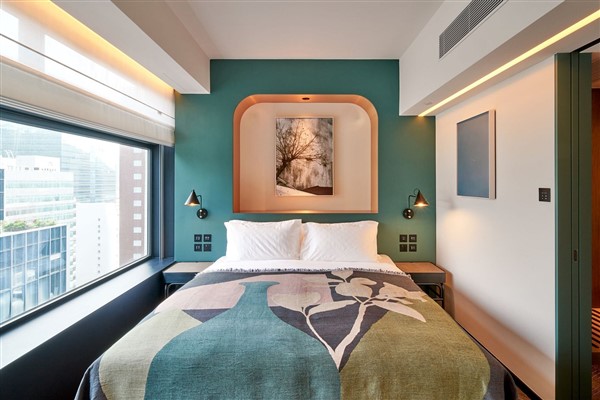 Opened on the 13th May 2021 and nestled in the heart of the Southern District, Wong Chuk Hang hotel The Arca is a modern contemporary living experience, designed with warmth and comfort in mind.
Overlooking the Aberdeen Harbour, the 187 spacious rooms and family rooms with bespoke service, are complemented with a culinary restaurant, fitness centre, versatile meetings & event space and a rooftop bar with an infinity pool.

---
Opened December 2020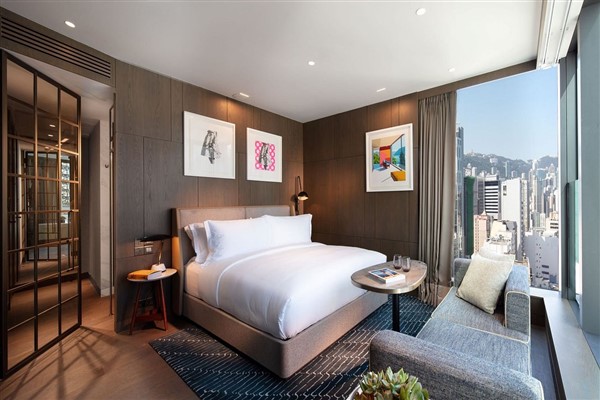 The Hari Hong Kong is located in Causeway Bay - at the heart of Hong Kong.
A beacon of modern luxury, The Hari collection creates the best guest experience by paying attention to every detail, no matter how small.
The Hari Hong Kong features 210 stylish rooms complete with plush velvet, bespoke wooden flooring and Italian marble bathrooms. The three luxurious suites at the top floor come with separate living rooms, private bars and terraces.
Imagined by renowned British interior designer, Tara Bernerd and Partners, the hotel offers elegant rooms with an Italian and a Japanese restaurant, two bars, a large terrace, a 10-person boardroom and a fitness centre.

---
Opened December 2020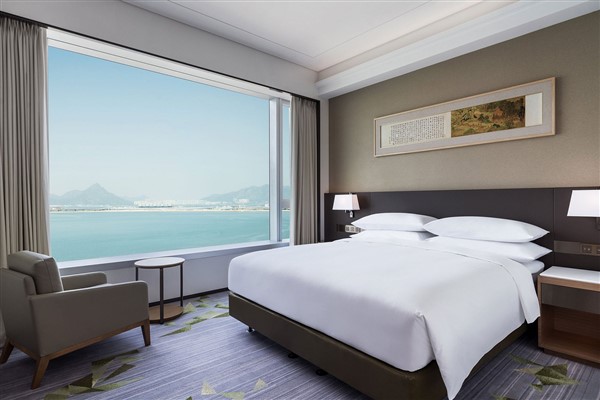 Discover a greener side to Hong Kong on Lantau Island from Sheraton Hong Kong Tung Chung for your next business or leisure escape.
Located in a residential community and commercial hub, our property features scenic mountain and sea views with renowned trails and attractions nearby. Enjoy easy access to the international airport, the China border and the city via MTR just a few minutes away.
The hotel offers 218 rooms and suites in pastel shades with full-length windows, views of the South China Sea or the mountains and free Wi-Fi.
Maintain your fitness routine with an extensive gym facing the sea and an inviting pool deck, and tantalize your palate with sophisticated dining at Sunset Grill, a rooftop grill restaurant featuring dry-aged meats; or enjoy afternoon tea at the Lobby Lounge.
Traveling to Hong Kong for business? Our hotel also includes Tung Chung's largest ballroom with 3,400 square meters of indoor and outdoor meeting spaces.

---
Opened November 2019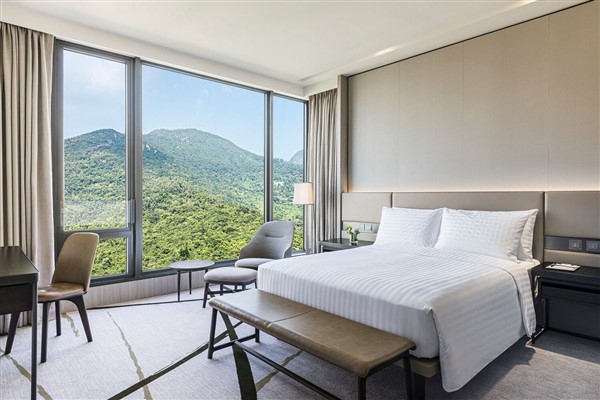 Alva Hotel by Royal is a hotel in a unique riverside location in Shatin with 618 rooms.
With lush green surroundings and smart user-friendly technology for guests' comfort and wellness, ALVA invites modern travellers to explore a hidden gem in Hong Kong and experience a travel journey replete with relaxation and discovery.

---
Opened August 2019
Located at Victoria Dockside, the new art and design district by the Tsim Sha Shui waterfront, K11 ARTUS is Asia's first "Artisanal Home" with comprehensive hotel services and an inspiring environment for cultural discovery and intellectual exchanges.
Aimed at cultural creatives and worldly travelers, K11 ARTUS is also the first luxury residence with a social mission, donating 1% of room revenue to conserve and rejuvenate fast-disappearing Chinese craftsmanship through its collaboration with the K11 Craft & Guild Foundation.

---
Opened April 2019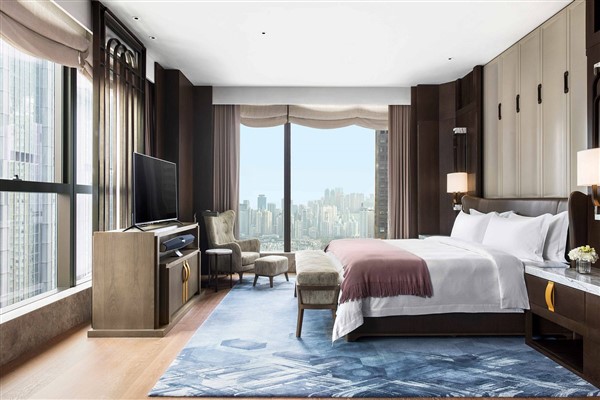 Reflecting the vision of St. Regis through the eyes of interior designer André Fu, The St. Regis Hong Kong is a "curated mansion" in the heart of the vibrant Wan Chai district that blends architectural creativity, cultural diversity and timeless elegance.
Thoughtfully designed, 5-star accommodations featuring 129 hotel rooms and luxury suites are complemented by East-meets-West elements that provide the perfect setting to offering personalised St. Regis Butler Service.
The hotel features two-Michelin-starred L'Envol French restaurant helmed by Chef Olivier Elzer and one-Michelin-starred Rùn Chinese restaurant led by Chef Hung Chi-Kwong, while The Drawing Room hosts a redefined Afternoon Tea experience and offers all-day international dining, and The St. Regis Bar signature cocktails are inspired by the tales of two cities - Hong Kong and New York.

---
Opened March 2019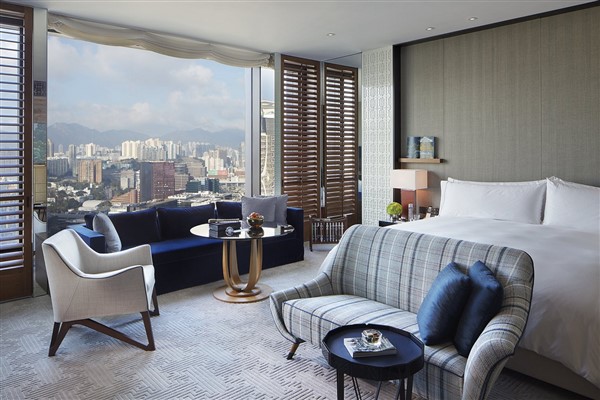 Soaring over Victoria Harbour, Rosewood Hong Kong is a new centre of gravity on the Kowloon waterfront; the crown jewel of the Victoria Dockside arts and design district.
On passing the gate and traversing the cobblestoned drive, the urban din falls away, revealing lush topiary and a serene forecourt that commands the harbour. A warm welcome heralds a stay of unparalleled comfort and distinctive hospitality.

---
Back to new hotels in Hong Kong page >

New 4 Star hotels in Hong Kong >

New 3 Star hotels in Hong Kong >
---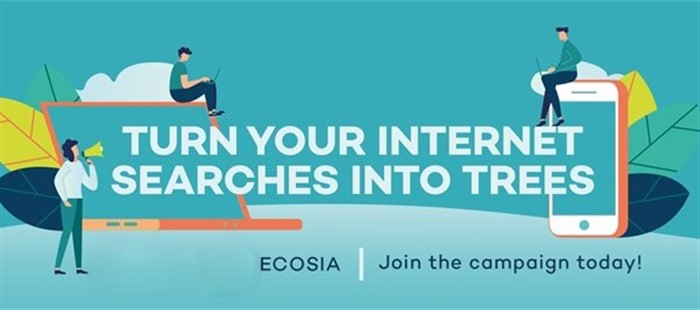 Ecosia - The Search Engine that Plants Trees >