New Hotels in Tokyo 2019 / 2018
Newest 3, 4, 5 Star Openings
Looking for new hotels in Tokyo, Japan.
See our list of the latest hotels to open in the city, with all the best new accommodation to open over the last few years.

This page contains links to third party sites that we are an affiliate of and may receive a small commission from, if you book a room.
For more info, room prices and to read guest reviews, just click on the hotel name link >

Upcoming Tokyo Hotels Opening Soon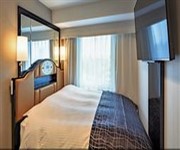 APA Hotel Pride Kokkaigijidomae >

A brand new 3 Star hotel in Tokyo that is due to open on the 19th of March 2019, located in Chiyoda.

---
Newest Hotels in Tokyo Opened in 2019 / 2018 / 2017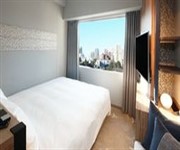 Miyako City Tokyo Takanawa >

This new 3/4 Star hotel in Minato, Tokyo opened on the 11th of February 2019, offering 199 guest rooms.

---
Hotel Keihan Tsukiji Ginza Grande >

Opened in late 2018, this new 3/4 Star hotel in Tokyo is located justa couple of minutes walk away from Tsukiji station.

---
Tosei Hotel Cocone Ueno >

A recently opened, new 3 Star hotel near Ueno Park / Ueno Metro Station.

---
Pearl Hotel Shinjuku Akebonobashi >

A new 3 Star Shinjuku, Tokyo hotel opened in November 2018.

---
Pullman Tokyo Tamachi >

A new business class hotel opened in October 2018, offering 143 guest accommodations, rooftop swimming pool, restaurant and lobby bar. The property is directly linked to the Tamachi Railway Station.

---
Best Western Hotel Fino Tokyo Akihabara >

A recently opened, new midscale hotel offering 80 guestrooms. The property is located a fairly short walk to either Suehirocho and Naka-Okachimachi stations.

---
Hotel Gracery Asakusa >

Opened on the 4th of October 2018, this new hotel in the Asakusa district of Tokyo offers 125 guest rooms.

---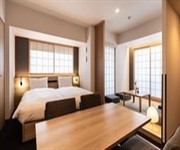 Mimaru Tokyo Ueno Inaricho >

This new Tokyo apartment hotel offers spacious family sized units, with a full kitchen and is in a good location close to both the Inaricho Station or Ueno Station.

---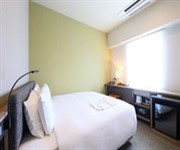 ICI Hotel UENO Shin-okachimachi by RELIEF >

A new 2/3 Star hotel opened in September 2018, located near Asakusa & Akihabara, two minutes walk away from Shin-okachimachi Subway Station.

---
Hoshino Resorts OMO5 Tokyo Otsuka >

A new hotel in Tokyo opened in May 2018 located just a minutes walk away from the Otsuka station, offering 125 guest accommodations designed as a traditional scaffolding bedroom.

---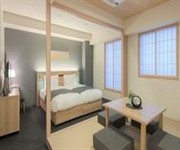 Mimaru Tokyo Akasaka >

This new apartment hotel in Tokyo opened in April 2018 and offers spacious accommodation from 40 to 80 sqm, with a kitchen, ideal for extended stays or family groups.

---
Hyatt Centric Ginza Tokyo >

A new four Star hotel in the heart of Ginza on Namiki-dori Street, opened in early 2018 offering spacious rooms and suites.

---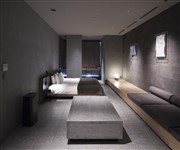 Hotel Koe Tokyo >

A new trendy hotel in Tokyo in the Shibuya neighbourhood offering, stylish, minimalist guest rooms.

---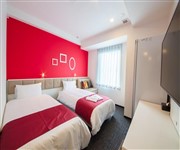 Henn na Hotel Tokyo Ginza >

This new 3 Star "Robot hotel" in Tokyo opened in early 2018.

---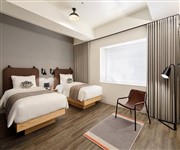 Moxy Tokyo Kinshicho >

A new modern and trendy lifestyle hotel opened in November 2017 by Marriott, located in the suburbs of the city, but close to Kinshicho Station, for easy access to the city centre.

---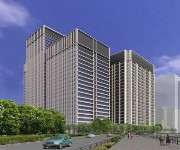 Ascott Marunouchi Tokyo >

This new luxury serviced apartments in Tokyo was opened on the 30th of March 2017 and offers spacious studio to three bedroom apartments.

---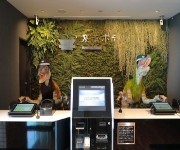 Henn na Hotel Maihama Tokyo Bay >

This new hotel near Tokyo Disneyland was opened in March 2017 and is a new Tokyo robot staffed hotel.

---
Best New Hotels in Tokyo Opened in 2016
Hotel JAL City Haneda Tokyo West Wing >

This new hotel close to Haneda International Airport opened in September 2016 and offers 103 guest rooms with free shuttle bus services to and from the airport.

---
The Prince Gallery Tokyo Kioicho, A Luxury Collection Hotel >
A luxury Starwood Hotels and Resorts Worldwide property opened in July 2016, this new 5 star hotel in Tokyo is part of the Garden Terrace Kioicho development, offering 250 modern and luxurious guest rooms and suites.

---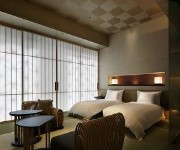 HOSHINOYA Tokyo >

A new 5 Star hotel in central Tokyo opened in July 2016 offering authentic Japanese accommodation in a luxury ryokan.

---
Grand Nikko Tokyo Daiba >

Formerly the Grand Pacific Le Daiba, this 4 Star property located on the island of Odaiba in Tokyo Bay was taken over by Okura Nikko Hotels and re-opened in July 2016 as the Grand Nikko.

---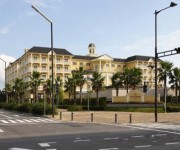 Tokyo Disney Celebration Hotel >

Opened in June 2016, this new Tokyo Disney hotel is located around 15 minutes away (by the hotel's complimentary shuttle bus) to the Tokyo Disney Resort.

---
Upcoming Tokyo Hotels 2019
To find the latest hotel opening in 2019, please visit this page again where we will be adding all the best new accommodation as they open.

More of the latest hotel openings around Japan:

More new hotels around Asia: