St Giles Penang - The Wembley Premier Hotel
Opened in April 2015, the St Giles Penang - The Wembley Premier Hotel is a newly built 4 star accommodation in George Town, located very close to the KOMTAR building, just across the road from the 4 star Hotel Jen (formally the Traders Hotel).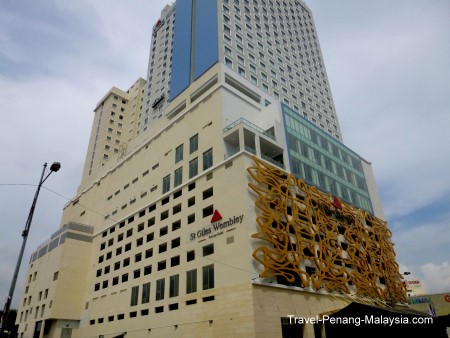 Accommodations :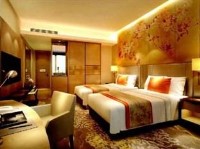 Superior Room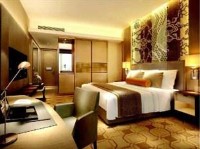 Deluxe Room
---
The St Giles Penang has a total of 415 guest rooms with a choice of Superior or Deluxe rooms as well as an Executive Floor where guests can enjoy the private lounge for breakfast or evening drinks.

Room types :
Superior rooms come with either two single beds or one king sized bed.
Deluxe rooms come with one king sized bed.

All rooms are individually air-conditioned and come with free tea / coffee making facilities, IDD telephone, hair dryer, iron / ironing board, in-room safe, TV with satellite and movie channels, mini fridge and free broadband internet access.

Facilities :

On the 11th floor, guests can enjoy the city views while taking a dip in the hotels salt water swimming pool or work out in the gym.

Restaurants :

The hotel offers a Café, Brasserie and lobby lounge.

---

Guest Reviews
Or compare room rates for the best deals here >>>

---
Other 4 star hotels in George Town that may interest you :

St Giles Penang Contact Telephone and Address :

183 Jalan Magazine,
George Town,
10300 Penang,
Malaysia.
Telephone Number : 604 370 1188
Fax Number : 604 370 1185
Email Address : info.swpg@StGiles-Hotels.com

Official Website :
www.stgiles.com/penang-hotels/the-wembley-hotel/

Location Information :

The St Giles Hotel in Penang offers visitors to the city an excellent location, just across the road from the tallest building in the city, the KOMTAR complex, where you will find all the best places to shop in the city, with the Prangin Mall and 1st Avenue Mall, just a couple of minutes walk away from the front door.
To visit the old town with all it's tourist attractions is around a 20 -30 minute walk away or you can catch the free bus service that departs from just in front of the RapidPenang bus terminal underneath the KOMTAR building.
This bus will take you around all the attractions of the city and departs every 15 minutes or so.
If you want to travel out to the beaches, you can catch a taxi or a cheap RapidPenang bus out to Batu Ferringhi from inside the bus terminal (bus 101 departs every 10 minutes during peak hours).

---