Penang Street Art

In the last few years, Penang Street Art has become a very popular tourist attraction in the old part of the city, so much so that you will often find crowds of people waiting to have their photo taken in front of the wall paintings.

There are a number of official street arts in Georgetown, painted by a young Lithuanian artist named Ernest Zacharevic.
Here are some of his most popular and famous paintings: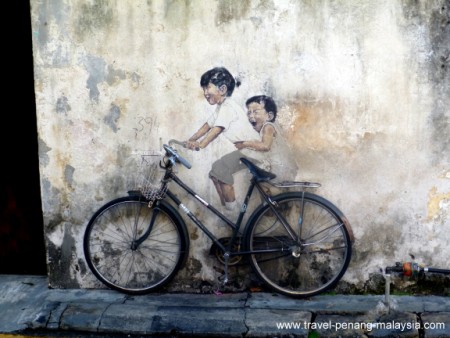 "Kids on Bicycle" is located along Armenian Street.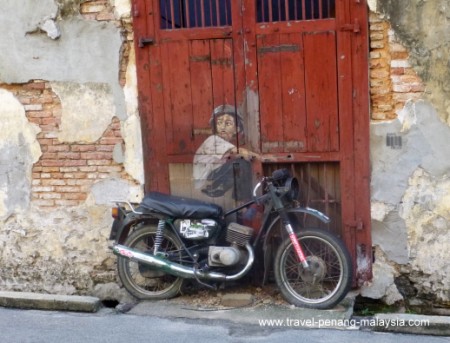 Painting of a boy sitting on an "Old Motorcycle", located in (Lebuh) Ah Quee Street, just to the North of Armenian Street.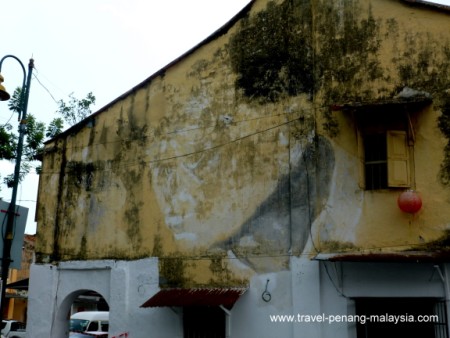 A painting of an "Old Man" is located on the corner of Armenian Street and Cannon Street.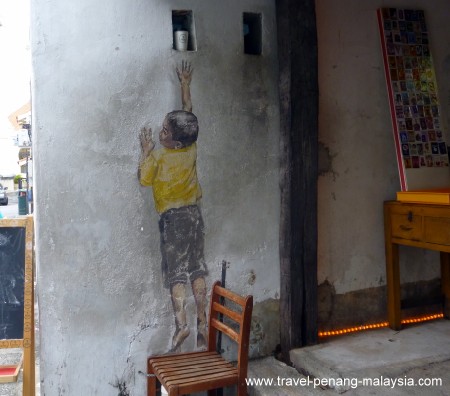 Just around the corner on Cannon Street towards the Acheh Street Mosque, you will find this "Boy on Chair" painting.
---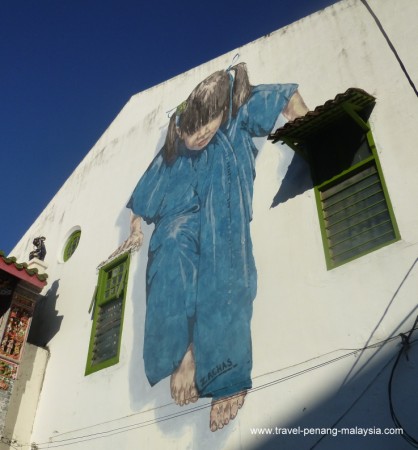 Less than 10 minutes walk from Armenian Street you can find the "Kungfu Girl" painted on the side of a building along Muntri Street.
---
If you continue walking up Muntri Street you come to Penang Road. Turn right and you will find the "Trishaw Man" on the side of a building in a car park, in front of the Red Garden Food Court.
---
There are also a number of unofficial street art paintings popping up every now and again such as these ones below: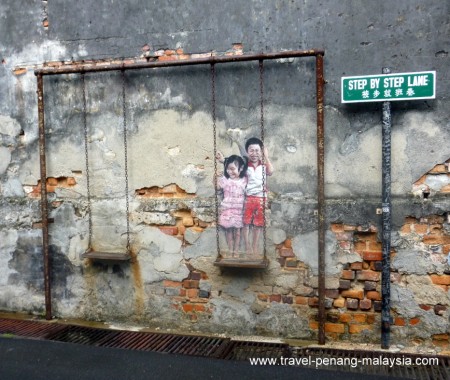 This painting of a couple of Children on a Swing is located down a small side street just off of Gat Lebuh Chulia.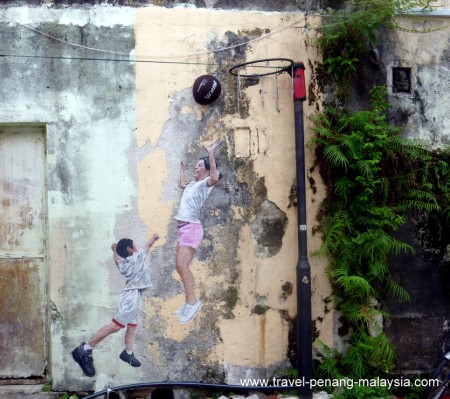 Directly opposite on the other side of Gat Lebuh Chulia you will find this painting of Children Playing Basketball.
Even the street bollards have not escaped the new street art craze in Penang. This one is on a small lane, Lorong Soo Hong, between Armenian and Ah Quee streets.
Penang Street Art Location Map

You can pick up a copy of the Penang Street Art Brochure which includes a location map, from the Tourist Information Offices on Beach Street or just behind Fort Cornwallis. Or if you are lucky, your hotel may have some copies.
If not, you can always download a copy here:
www.tourismpenang.net.my/pdf/street-art-brochure.pdf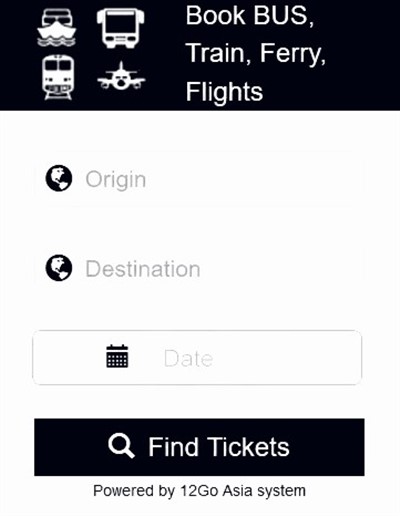 Welded Iron Wall Caricatures George Town Penang

There are also dozens of metal sculptures scattered around the old part of the city, mainly showing life as it was in the early days of settlement.

Here is just a small sample of them: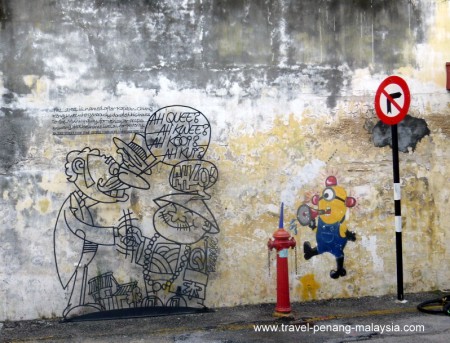 On Ah Quee Street is one of the welded iron wall caricatures. This one tells the story of Kapitan Chung Keng Kwee, who donated his house so there could be vehicular access to the street, which now bears his name.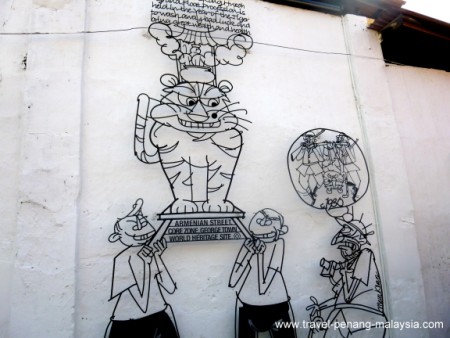 Wall caricature on Armenian Street celebrating the float procession held in the Year of the Tiger.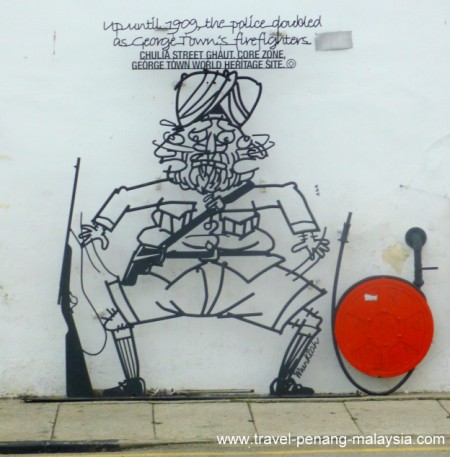 Iron wall caricature on Gat Lebuh Chulia near the fire station.

---
---
Back to Attractions Main Page >

---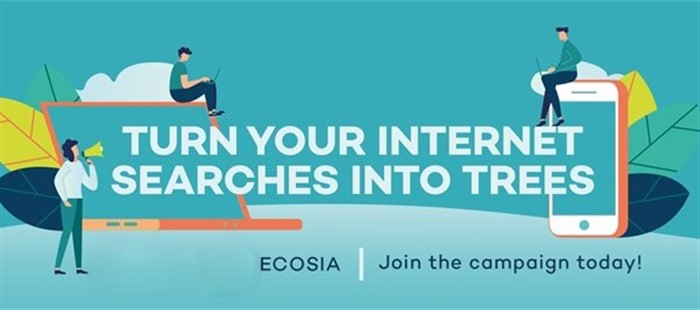 Ecosia - The Search Engine that Plants Trees >