Penang to Langkawi
How to Go by Bus, Train, Flight, Ferry, Car (2023)

To get from from Penang to Langkawi Island you can take a direct ferry boat from Georgetown taking 3 hours, tickets price 73.60 RM, a flight from PEN to LGK taking 35 minutes, costing 100+ RM or take the cheapest route overland via Kuala Kedah or Kuala Perlis Jetty.

---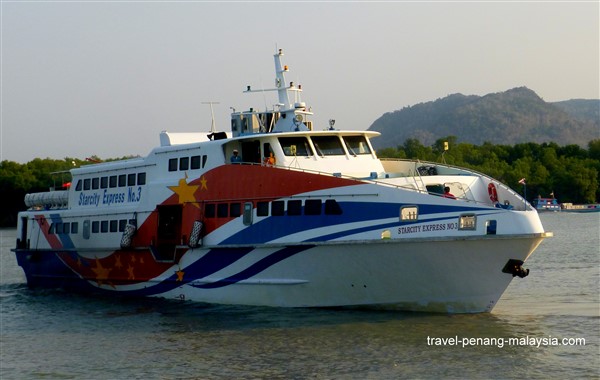 A fast ferry to Pulau Langkawi
For the best ways to travel in the other direction from Langkawi to Penang click here >

How to get to Langkawi from Penang in 2022 - 2023

The Penang to Langkawi direct ferry boat service is currently suspended until further notice.
The only ferries operating are from mainland Malaysia ports at Kuala Kedah or Kuala Perlis.

Most people take the direct ferry from Georgetown to Kuah Jetty on Langkawi Island, however, there are plenty of other ways to get to Langkawi if you are looking for a cheaper way to travel and don't mind a slightly longer journey.

For all the options on how to travel from Penang to Langkawi, keep on reading or use the quick links below to the relevant sections of this page.
The direct ferry from George Town to Kuah Jetty >

You can take a cheap flight from PEN to LGK >
Drive from Penang to Perlis to take a car ferry over to Langkawi >

Or if you are a tight budget, you can take a cheaper combination of either:
A bus and ferry via Butterworth on the mainland, then via the ports of Kuala Kedah or Kuala Perlis >
A cheap Komuter train, then take a ferry from K. Kedah or K. Perlis >

---
Direct Ferry from Penang Island (Georgetown) to Langkawi Island (Kuah Jetty)

Feri terus dari Pulau Penang (Georgetown) ke Pulau Langkawi (Jeti Kuah)
An easy, but relatively expensive option is to take the high-speed ferry boat from Swettenham Pier (next to Fort Cornwallis), located in the very north-eastern corner of Georgetown on Penang Island.
A Georgetown Penang to Langkawi ferry at Swettenham Pier
There are just a few boats every day that operate on this route between Georgetown, Penang and Kuah on Langkawi Island, with a travel time of three hours on a good weather day (boats can often take a bit longer during rough weather).
You can read more about this ferry service with the latest timetables and fares here >
To book ferry tickets online between Penang and Langkawi click here >

To see all the ports in Malaysia and Thailand with ferry connections to Langkawi click here >

---

Photo of a typical high-speed Penang to Langkawi ferry
This fairly long boat trip is not for everyone and for those who get a little seasick, this speed boat can be rather unpleasant at times, as the journey can be a little bumpy during bad weather / rough seas and you are stuck inside the cabin for the whole trip.
The distance from Penang to Langkawi (jarak Penang ke Langkawi) by ferry is approximately 120 kilometres.

For much shorter boat trips to Langkawi that will also cost you a lot less, please read on:
Find the newest places to stay in Langkawi
Travel by Bus from Penang to Langkawi

Bas dari Pulau Penang ke Pulau Langkawi
One of the cheapest ways to travel to Langkawi from Penang island is firstly to take the Penang ferry to the mainland at Butterworth where you can catch a bus from the Butterworth Bus Station Penang Sentral (located right next to the ferry terminal) to either Alor Setar or better still, travel from Penang directly to Kuala Perlis Jetty.

If travelling from Penang to Alor Setar by bus, you then have to take another short (15 km) bus trip from Alor Setar Bus Terminal (Shahab Perdana) to the ferry terminal at Kuala Kedah, where much more frequent ferries operate to Langkawi between 7 am to 7 pm.
For the latest timetable for boats from K. Kedah to Langkawi click here >

The ferry from Kuala Kedah to Kuah on Langkawi Island costs just RM 23 and the duration of the trip is around one hour 45 minutes.
You can also take a bus from Butterworth further north to Kuala Perlis where frequent ferries to Langkawi operate regularly from 7 am to 7 pm.
This is the shortest ferry trip to Langkawi from anywhere in Malaysia, taking just one hour 15 minutes to get to Kuah Jetty and is even cheaper at only RM 18.
This is a good way to travel to Langkawi from Penang, as the bus station in Kuala Perlis is just a couple of minutes walk away from the ferry terminal.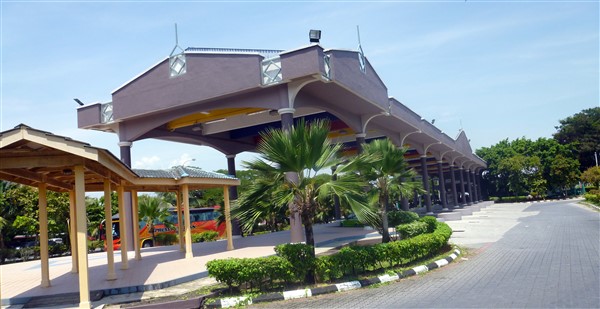 The Kuala Perlis Bus Station is just a few minutes walk away from the ferry terminal - just follow the signs at the end of the bus station where there is a walkway that brings you to the jetty
The only problem is these buses usually originate from Kuala Lumpur and are frequently full.
So, if you plan on taking this route to Kuala Perlis by bus, book your bus tickets in advance here >
For the timetable of boats from K. Perlis to Langkawi click here >
Taking these routes you should be able to do both trips for less than RM 35, much cheaper than catching the ferry directly from Penang which is currently over 70 RM.

---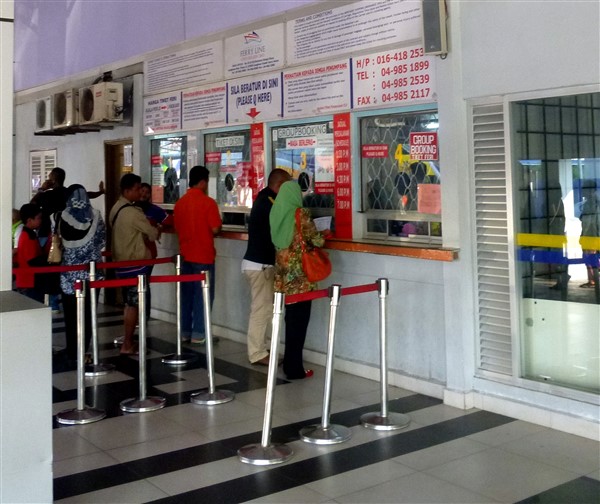 The ferry ticket counters at the Kuala Perlis ferry terminal / jetty
By Train from Penang Sentral Butterworth to Langkawi

Kereta Api dari Penang Sentral Butterworth ke Pulau Langkawi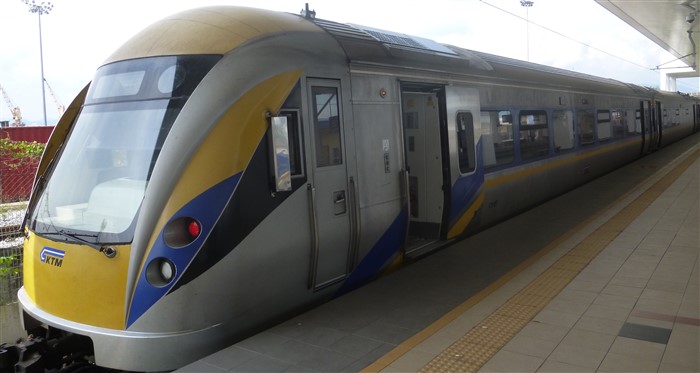 Taking the KTM Komuter train from Butterworth to Arau or Alor Setar is another good cheap way to get to Langkawi from Penang
Now with many more regular trains from Butterworth heading north, you can also take the train to either Alor Setar or Arau and transfer to the ferry ports for boats to Langkawi.
You have a choice of either the high-speed ETS Trains or the slightly slower, but much cheaper Komuter Trains.
Please note: All of the ETS trains on this route from Butterworth are now cancelled, so you will now have to take the commuter services.

Taking this option can work out even cheaper than the bus & ferry combination as the commuter services are cheaper than the bus services.
The only problem is:
From Penang to Kuala Kedah, you have to go to Alor Setar railway station, then you will have 10 minutes to walk to the city centre to catch the local bus to Kuala Kedah.
If you go to Arau you have to get to Kuala Perlis Jetty and there is no direct bus service.
You will have to take a MyBas Perlis bus from KTM Arau to Kangar, then transfer to another MyBas bus from Kangar to Kuala Perlis (which can take quite a long time).

A MyBas bus at Kangar Bus Terminal
For more info, timetables and fares for MyBas services:
Visit the official MyBas (Maraliner) website here >
If you plan to take a taxi from either station to the ports, then this is no problem and still works out much cheaper than the direct ferry from Georgetown (especially if there are a few of you to share the taxi fare).
The current price for a taxi from KTM Arau to Kuala Perlis Jetty is RM 26 or RM 6.50 per person if you can get another three passengers in a share taxi.

For the latest commuter train timetables and fares, please see the following pages on our site:
Komuter Train Butterworth - Alor Setar >
Komuter Train Butterworth - Arau >
---
Travelling on any of these passenger ferry routes from Penang to Langkawi, you will end up at the Langkawi Jetty Point / ferry terminal in Kuah (the main town on the island).
From the ferry terminal, you will have to take a taxi, hire your own transport or walk into town as there are no public buses on the island.
For more information about the Jetty in Kuah, visit our Langkawi Jetty page here >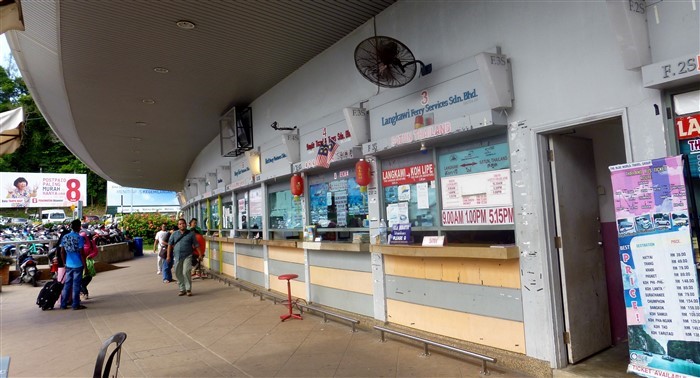 Ticket counters at the Langkawi Jetty in Kuah
Fly between Penang Island and Langkawi Island - PEN to LGK

Penerbangan dari Penang ke Langkawi - PEN ke LGK

There are a couple of low-cost operators that offer daily flights between these two Malaysian islands.
The fares are pretty good value and the flights are quick, but you have to take into account travel times and costs from getting to and from the airports, especially in Langkawi where there are no real public transport options, so it may end up costing you a fair amount just to get from the airport to your final destination in Langkawi.
However, sometimes you can cut your taxi costs on Langkawi island by flying, as the airport is closer to many of the most popular beach areas on the island, so you can get there by taxi cheaper than you would if taking a taxi from the port at Kuah.
To find cheap flight deals to Langkawi from Penang click here >

For more about these flights click here >

By Car - Driving to Langkawi from Penang

Dengan Kereta - Memandu ke Langkawi dari Pulau Pinang
If you want to drive from Penang to Langkawi (memandu dari Pulau Pinang ke Langkawi) and take your car over to the island, the best option is to drive to the port of Kuala Perlis, where you can now take one of the roll-on-roll-off ferries that operate from here.
Click here for more information on the car ferry (feri kereta) from Kuala Perlis >


The Boat to Langkawi from Kuala Perlis by smaller high-speed passenger ferry or the larger car ferry
If you plan to leave your car on the mainland and take one of the foot passenger ferries over to Langkawi, you will find plenty of places to park close to the jetties.
Both K. Perlis and K. Kedah jetties / ferry terminals are surrounded by car parking (tempat letak kereta) sites that usually charge RM 10 to RM 15 per day to park your car.

---
How to travel to other popular islands in Malaysia from Penang:
Penang to the Perhentian Islands >
Related pages:

How to get from Georgetown to Langkawi >

How to get from Penang to Koh Lipe in Thailand >

How to get from Penang to Kuala Perlis Jetty >

---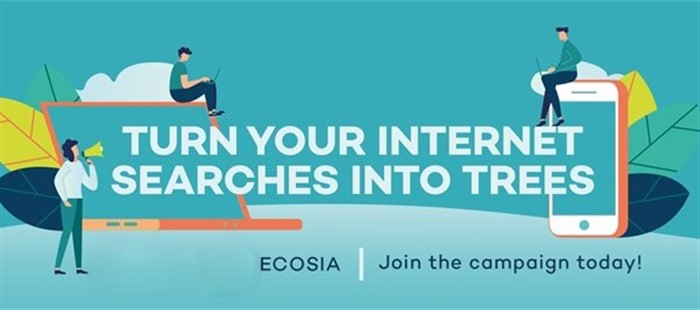 Ecosia - The Search Engine that Plants Trees >