Ferry from Kuala Kedah to Langkawi
A popular way travel to Pulau Langkawi is to take the Ferry from Kuala Kedah to Langkawi Jetty (Kuah).
These high-speed boats are operated by Langkawi Ferry Line.

The first boat leaves Kuala Kedah Jetty for Langkawi (Jeti Kuala Kedah ke Langkawi) at 07:00, the last ferry leaves at 19:00, every day.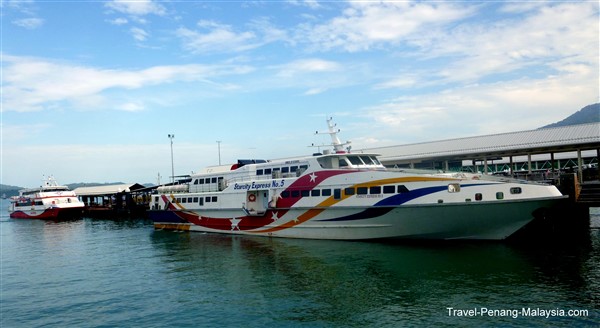 High-speed Ferry from Kuala Kedah to Langkawi
---
The port of Kuala Kedah is located close to the city of Alor Setar and is one of the most popular ways to travel to Langkawi, along with Kuala Perlis a little further to the north.

You can also take boats from a number of places in Thailand, as well as George Town, Penang in Malaysia.
For all boats to Langkawi Island click here >

Kuala Kedah to Langkawi Ferry Timetable

(Jadual feri Kuala Kedah ke Langkawi) / (Kuala Kedah 码头时间表)

Exact timings may vary depending on the season and demand, but you never have to wait too long with the average time between each ferry at around one hour, to 90 minutes.

The ferry service operates 365 days a year.
For the ferry timetable from Langkawi to Kuala Kedah click here >

Langkawi Ferry Schedule 2023
Boats to Langkawi are still running on a reduced schedule. To check the latest ferry timetables please:
visit the official website of the Langkawi ferry line here >

    07:00
    08:30
    10:00
    11:30
    13:00
    14:30
    16:00
    17:30
    19:00
Extra services are often added on weekends and over busy holiday periods.

The distance from Kuala Kedah to Langkawi (jarak Kuala Kedah ke Langkawi) is approximately 55 kilometres.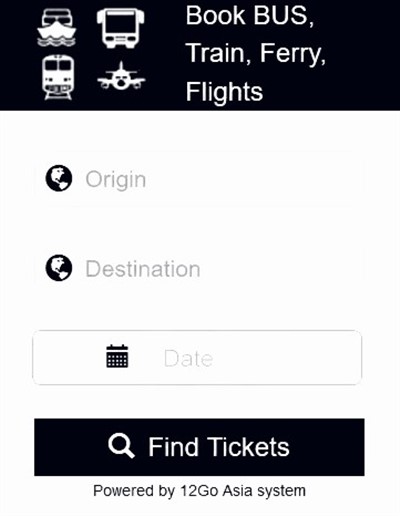 ---
If you need to know exact departure times for any particular date, you can telephone the Kuala Kedah office on:
604 - 762 6295.
The ferry is scheduled to take one hour 45 minutes to reach Pulau Langkawi.
Please note: during the month of Ramadan, there are usually fewer departures a day.
For information on arriving at the Kuah Jetty in Langkawi click here >

How much does the ferry from Kuala Kedah to Langkawi cost?

(Tambang / Harga tiket feri Kuala Kedah ke Langkawi):

One Way Adult Ticket Price  (tambang dewasa) = RM 23
One Way Children Ticket Price (tambang kanak-kanak) = RM 17

Return fares (tambang) can be booked at the ticket office at the port, but there is no discount available and the price is just double the above fares.
To see all ferry fares to Langkawi from all the various ports click here >

Buying Tickets for the Ferry to Langkawi from Kuala Kedah
(Beli Tiket Feri dari Kuala Kedah ke Langkawi 的船票)
Tickets for these passenger-only ferries are available from the ticket counter just inside the terminal building.
It is usually best to just turn up and buy a ticket for the next departure, but if you want to make an advance booking for specific departure times, you can do that online from the ferry companies website.
Click here to visit the Langkawi Ferry Line website to book tickets onlien (beli tiket feri online) now >
If you want to book Langkawi ferry tickets online you will have to pay an extra "Convenience Fee" of RM 2. This fee is payable per passenger, per ticket, so buying an online return ticket will cost you an extra RM 4.

Seats on the Kuala Kedah to Langkawi Ferry
Contact Details  

Telephone Numbers for the Langkawi Ferry Line Ticketing Counters:
Nombor telefon Jeti Kuala Kedah : 04-762 6295 / 04-762 6296
Nombor telefon Kompleks Jetty Point Langkawi : 04-966 5889 / 04-966 5131
Car Ferry from Kuala Kedah?

Currently, there is no car ferry from Kuala Kedah to Langkawi available.
The only way to get your car over to the island from here is to send it by cargo ship.
Car parking at Kuala Kedah Jetty is available close to the terminal.
The cost / rate to park is usually around RM 10 per day.

If you want to take a roll-on-roll-off car ferry to Langkawi, you can do that from the port of Kuala Perlis, less than an hours drive to the north.
For more information on these car ferries to Langkawi click here >

Getting to / from Kuala Kedah Jetty

Kuala Kedah Jetty is located 15 km outside of the city of Alor Setar where you can catch a train from and to many destinations within Malaysia as well as trains from Thailand.

For more information on trains to and from Alor Setar click here >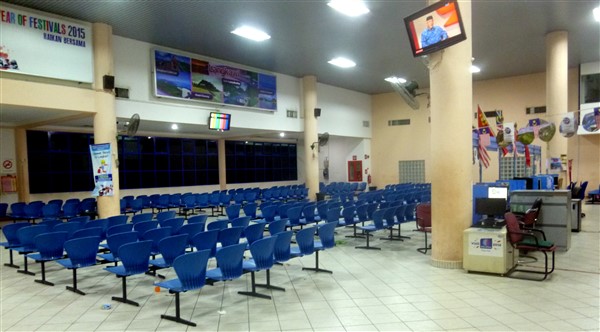 Kuala Kedah Jetty departure area
The only buses that travel to Kuala Kedah are from Alor Setar.
This local bus can be taken from just in front of the ferry terminal and will take you into the Alor Setar city centre where the train station is located, or onto the bus station located a few km outside the centre.
From the bus station, you can catch buses to just about everywhere on Peninsular Malaysia with regular departures to places like Butterworth Penang, Kuala Lumpur and many more.
If you do want to catch an onward bus, it is better to get to the bus station before evening when there are far fewer departures.
For more details of buses to / from Alor Setar in Kedah, please visit our online bus booking page here >

Alor Setar also has plenty of accommodation and a number of places of interest, while Kuala Kedah at the last count has just two places to stay close to the ferry terminal (turn right as you come out).
They are both fairly expensive for what you get (RM 60 - 70) and if you are looking for somewhere to sleep, you will have much more choice heading into Alor Setar.
For places to stay in Alor Setar click here >
For places to stay in Langkawi click here >

---
Langkawi Ferry Schedules main page >

Related Pages:

5 Star Hotels & Resorts in Langkawi
---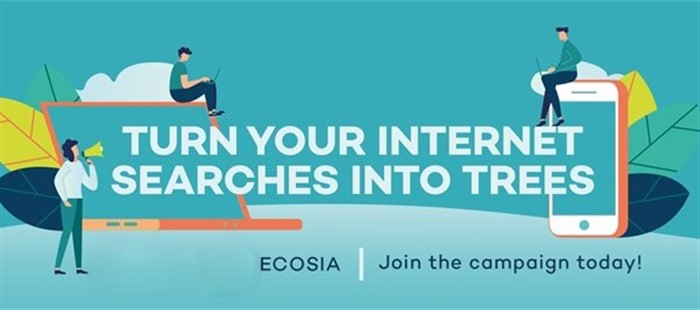 Ecosia - The Search Engine that Plants Trees >