Kuala Lumpur to Penang
How to Travel by Bus, Train, Flight 2023

To get from Kuala Lumpur to Penang Island (Pulau Pinang) by public transport you can take a KTM train from KL Sentral to Butterworth (4 hours 10-15 minutes, costing 59-79 RM) or a bus from TBS or Hentian Duta to Penang Sentral or Sungai Nibong (5 hours, price 35-50 RM).

For those who want to get to Penang as quickly as possible you can also choose to fly from KUL (KLIA - Kuala Lumpur International Airport) or SZB (Subang Airport).

---
On this page, we will go through the options to help you decide which way you want to get from KL to Penang Island, depending on your budget and how much time you have.

How far is it from KL to Penang (Georgetown)?
The distance from Kuala Lumpur to Penang (jarak Kuala Lumpur ke Penang) is around 360 km travelling by road.
ETS High-Speed Train from KL Sentral to Butterworth Penang Central

(Kereta api ETS dari KL Sentral ke Butterworth Penang Sentral)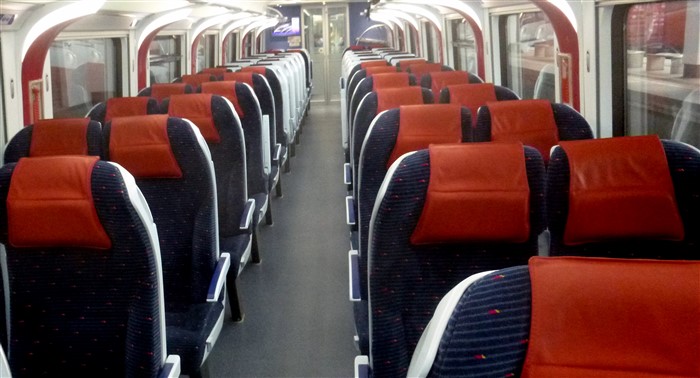 Seating on an ETS train from Kuala Lumpur to Penang Sentral Station in Butterworth
The fast, Electric Train Service (ETS for short) is for me the best way to travel from KL to Penang overland, as they are faster than the bus, safer, quite comfortable, more relaxing, the route is more scenic than taking the bus down the expressway and usually, ETS trains are on time.

These high-speed trains are operated by Malaysian Railways (Keretapi Tanah Melayu Berhad known as either KTM or KTMB for short) take a little over four hours to make the trip from either the Old Kuala Lumpur Railway Station (Terminal KTM) or KL Sentral Railway Station to Butterworth Railway Station (Penang Sentral), located just across the sea (the Penang Strait) from Georgetown on Penang Island and connected by the Butterworth to Georgetown ferry service which takes just 15 minutes to reach the island.
A ticket on this train will cost you 59 RM on the limited stop, Gold Service and 79 RM on the slightly faster (fewer stops) Platinum Service.
Prices now vary from those shown above, as KTM have introduced a new Flexi Fare system where ticket prices change depending on how far in advance you book your tickets (the further ahead the cheaper) and the time of day, week and time of year you want to travel with various peak times at weekends and public / school holiday periods (ie peak holiday periods are more expensive while non-holiday off-peak weekdays are cheaper).
If you want to travel in a little more luxury, there are now Business Class carriages on some of the newer ETS2 Platinum service trains, offering wider and more comfortable seats and on-board meals during the train journey from KL to Penang.

A Business Class train ticket from Kuala Lumpur to Penang Sentral, Butterworth costs quite a bit more than your normal seat at least double the normal fare.

 - To see the latest timetables for the ETS Train services from KL to Butterworth click here >

 - To book your ETS train tickets online click here >

 - For information on Butterworth Railway Station click here >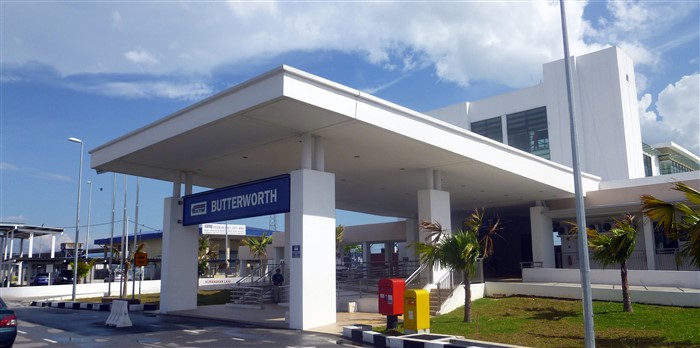 The KTM Railway Station in Butterworth
 - For information on the Ferry from Butterworth to George Town on Penang Island click here >
The passenger / car ferry over to Penang Island from Butterworth
 - For ETS Services in the other direction from Penang to KL Sentral click here >

Intercity Express Train and Night Train from KL Sentral to Butterworth
All the old diesel Intercity Express Trains from KL to Butterworth are now cancelled (so there is no longer an over night sleeper train from Kuala Lumpur to Penang) and replaced by the much faster ETS services that have no sleeping berths - just seats (see above for times and fares).

Kuala Lumpur to Penang by Bus
(Bas dari Kuala Lumpur ke Pulau Pinang)

The bus is a popular way to get to Penang, as it is the cheapest way to travel from KL to Penang, with dozens of departures every day.

Most buses now leave from KL's large TBS Bus Terminal (Terminal Bersepadu Selatan).
Getting to TBS is relatively easy from anywhere in KL city, as it is located right next to the Bandar Tasik Selatan Railway Station.
You can get to TBS by local bus, but it is much quicker and usually more convenient to take a train, with KTM Komuter, LRT and KLIA Transit trains stopping at Bandar Tasik Selatan station.
The train station is the just a short walk away from the bus terminal (connection by a pedestrian sky bridge).

Coach operators from TBS to Penang include:
KKKL Express, Billion Star Express, Plusliner, Seasons Express, Sri Maju Group.

There are also less frequent buses from Hentian Duta Bus Terminal (Transnational, Billion Star Express).
You can also get a slightly more expensive (luxurious / VIP) Nice Bus from Terminal KTM Old Railway Station and KL Sentral Bus Terminal to Penang.

All buses travel along Highway 1 (the North - South Expressway) to Penang so there is not much to see along the journey (the train journey is a much more scenic way to get from KL to Penang).

Some of the cheaper buses will stop on the way in Ipoh, while some buses go direct with just a toilet break / food stop along the route.
The duration of the bus journey from KL to Penang is around 5 hours but that will always depend on the traffic leaving KL.

A bus ticket from KL to Penang will cost about 30 RM for the cheapest coaches, to 50 + RM for a VIP / luxury coach.
- To book your KL - Penang bus tickets online click here >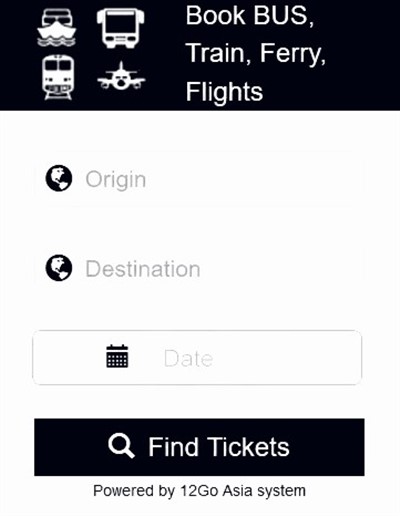 When you travel from Kuala Lumpur to Penang by coach and do not buy your tickets before you arrive at the bus station, try to avoid the ticket touts that will try to attach themselves to you as soon as you get close to the bus station.

They are very friendly and helpful guiding you to the "right" ticket counter to get your bus tickets to Penang, but there is often a price to pay!

These touts get a commission and often you are sold a more expensive bus ticket on a more luxurious, direct bus service that is leaving in a few minutes.

However, often the bus is changed at the last minute to a less comfortable, stopping off in Ipoh service.

Or worse still (this has happened to me twice in the last few years). You are sitting on your nice coach waiting for it to depart, then on comes "someone working for the bus company" saying there is a problem with the bus and you have to take another bus.

This bus will be one of the cheaper, stopping buses and often will not be leaving for quite some time.

It is a very annoying practice that can cause you a few hours delay (once I very nearly missed the last ferry over to Georgetown because of one of these bus swaps).

So do what I now do:

1) Either take the train from KL to Butterworth - which is a much nicer journey anyway.

2) Avoid the touts at bus stations (just a polite "no thank you" when your approached will normally put them off).

3) If you do want to travel by bus, book your tickets online before you arrive at the bus station (it is also often cheaper if you buy bus tickets online in advance).

Bus from KL to Butterworth or Sungai Nibong Bus Terminal - Which is Best?

Travelling by bus from Kuala Lumpur to Penang Island you have a choice of where to arrive.
You can either go to Butterworth Bus Terminal (Penang Sentral) on the mainland, then catch the ferry over to George Town.
Or you can travel from KL to Sungai Nibong Bus Terminal on Penang Island, then catch a Rapid Penang island bus to George Town or take a taxi.
No buses now travel from KL to KOMTAR (although a few buses still leave KOMTAR for KL).
I prefer to arrive at Butterworth, then catch the ferry over to Penang.
This way you miss out on all the traffic jams that you sometimes have to travel through to get from Sungai Nibong to George Town city centre (plus, arriving by ferry is a really nice, scenic way to get your first view of Penang island).


View of Penang Island when arriving by ferry from Butterworth
For information on buses from Sungai Nibong to Georgetown, please visit:
The RapidPenang bus website here >

Flying from Kuala Lumpur to Penang

(Penerbangan dari Kuala Lumpur ke Pulau Pinang)

You can fly the short one-hour flight duration between these two cities, with Malaysian Airline, Malindo Air and Air Asia having regular flights from KLIA / KLIA2 (KUL) to PEN.
You can also fly from Subang Airport (SZB - Sultan Abdul Aziz Shah) to PEN with either Firefly or Malindo Air.
What Is the Most Eco-Friendly Way to Travel from Kuala Lumpur to Penang?

Environmentally, the relatively clean electric train service is easily the best way to get from KL to Penang, then travel by bus, then lagging way behind is taking a polluting flight.
So if the environment matters to you while you are on your journey around Malaysia - choose the greener way to travel and go by train when you can.

One way of offsetting your carbon emissions while you travel is to plant trees.
An easy way (no work or money needed by you) to plant trees is to change the way you search the web.
If you've not heard of them before, let me introduce Ecosia search to you.
They use a large portion of the money their search engine earns to plant trees all around the world.

For more information about Ecosia click here >

I could only recommend flying to Penang if you are flying into KUL from somewhere else and you want to make a connecting flight to Penang.
If you are already staying in KL city centre, then flying to Penang would take just as long as taking the train or bus, unless costs are not a factor and you take a taxi to/from the airport.
If you are on a budget, take the bus or train.
By the time you travel the long distance out to KUL Airport or SZB, check-in, fly, collect your bags, get a bus from PEN Airport to George Town, it would have been just as quick, or even quicker to get here by ETS Train or even a bus.
To find cheap Flights click here >

Once you reach Butterworth Train Station or Penang Sentral Bus Terminal, it's just a short walk to the ferry terminal / jetty through the new Penang Sentral Terminal building (just follow the signs to the ferry once you exit the train station or arrive at the lower floor of the bus terminal).
From the jetty ticket counter, you can purchase your ferry tickets (currently costs RM 1.20 to Georgetown and it is free in the other direction from Georgetown to Butterworth).
The boat ride over to Penang Island takes around 15 minutes and usually boats depart 20 to 30 minutes apart from around 6 in the morning, until the last boat at around midnight.
When you arrive at the Penang Jetty you will be on the edge of the old part of Georgetown where you will find most of the accommodation, with plenty of cheap budget hotels and some more pricey, but stylish Heritage Hotels.

There are a growing number of budget and mid-range hotels close to the jetty, however, if you are planning on staying in the main backpackers area of Georgetown, you will have a 10 to 15 minute walk from here.

To get from the jetty in Georgetown to your accommodation you can either:
1) Walk into the old part of town - Just follow the pathway down from the jetty and take the footbridge over the busy main road. Once across the bridge, you want to take the small road that is directly ahead of you (there is a small food court on the left hand side). After a minutes walk you will reach Lebuh Victoria (Victoria Street).
If you are heading to the popular backpackers areas around Chulia Street and Love Lane, turn left here and walk along until you reach Gat Lebuh Chulia, then turn right. Walk along Gat Lebuh Chulia for a few minutes and you will come to a Lebuh Pantai (Beach Street). This is where the area of Penang's Little India starts (you will start to see all the Indian shops and restaurants on your right hand side).
There are a number of budget style hotels in the Little India area if you want to stay here (it is far less touristy than around Chulia Street and the Indian food is fantastic).
If you are still on the way to Chulia Street, cross Lebuh Pantai and walk straight ahead to the next junction (you will see the big Kapitan Keling Mosque on your left hand side).
Cross the junction (straight ahead) and you are now at the start of the main area of Chulia Street (Lebuh Chilia).
In a couple of minutes, you will then come to the junction with Love Lane (on your right hand side).
This is the area where you will find most of the backpacker accommodation and backpacker hangouts (you could also try along Muntri Street which you will reach after a couple of minutes walk along Love Lane).
2) Take a bus from the RapidPenang bus terminal located on either side of the walkway as you come down from the jetty.
One of the most useful bus services from the Penang Jetty is the free RapidPenag city buses (FreeCat Bus).
These free buses leave from the bus terminal of your left hand side as you leave the jetty area.
They run through the old part of the city on a loop to the KOMTAR Bus Terminal (so if you want to stay in one of the usually more upmarket hotels around KOMTAR these buses are a free way to get close to your accommodation).
These free buses are very handy if you don't want to walk too far in the heat and there are a few useful bus stops you can get off at that get you close to the main accommodation areas of Georgetown.
If you want to stay around Chulia street / Love Lane / Muntri Street take the free bus to the Penang Museum bus stop (just ask the driver to let you know when you get there). Once you get off the bus, turn right and walk past the Old Museum building and you will come to the junction with Love Lane after a minutes walk.
Another stop along the FreeCat bus route takes you to the popular accommodation area on Penang Road, where there are many mid-range and a few budget accommodation options.

If you want to travel out to one of Penang's beaches, you can also take a bus from the Jetty bus terminal.
Penang's most popular beach area is at Batu Ferringhi which can be reached by bus 101 that departs from the left hand side bus terminal at the jetty.
The 101 also passes close to the upmarket Gurney Drive area, then travels through the Tanjung Bungah beach area before reaching Batu Ferringhi.
This bus then continues on to Penang National Park which is a great place to go for a jungle walk or to stay if you are camping (it is free to camp in the national park).

3) Take a taxi from the jetty direct to your accommodation.
Taking a taxi from the jetty is by far the easiest way to get to your final destination but it will cost you.
You will find all the taxi drivers waiting for passengers just before you reach the footbridge at the end of the walkway down from the jetty.
The good news is there is usually plenty of them waiting around here (so you will not have to wait long before you can get a taxi).
The bad news is that you will have to haggle over the price as these taxi drivers will not use their meters.
Our best advice is to ask many drivers for a price (one by one).
They will charge you more than they should do, but it is still relatively cheap compared to taxi prices you will pay in western countries.
Another thing you should be aware of is that taxi drivers often get a commission from some hotels / guest houses for bringing in guests. So, the "great hotel they know" that they will try and recommend to you, may not be the "best place to stay" for you, but will often pay the best "tea money" for the taxi driver.

---
Related Pages:
How to Travel from KLIA (KUL Airport) to Penang
How to get from KL Sentral station to Penang >

---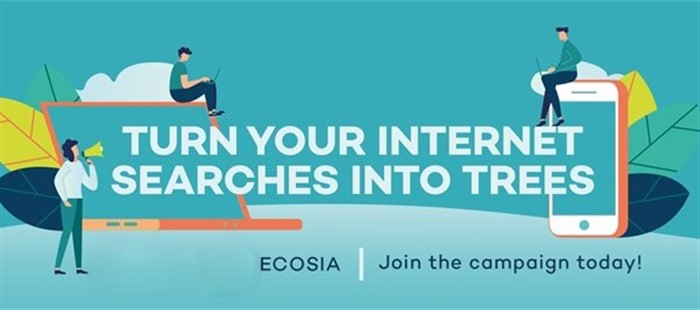 Ecosia - The Search Engine that Plants Trees >