TBS to Penang Train Timetable (Jadual)
ETS from Bandar Tasik Selatan Station (BTS)
If you want to travel on the TBS to Penang train, you have a couple of options available.
1) Take a direct ETS train from Bandar Tasik Selatan Railway Station (adjoining the TBS Bus Terminal).
2) Take a KTM Komuter or KLIA Transit to KL Sentral, then take one of the more frequent trains from there.

Bandar Tasik Selatan to Penang Train Schedule 2020

There are currently only two ETS services a day that stop at Bandar Tasik Selatan travelling north.
One travels to Butterworth in Penang (located 15 minutes away by ferry from Georgetown), the other to Padang Besar.

New TBS to Butterworth ETS train timetable for 2020:

Train EG 9322 departs BTS at 17:17 - Arriving in Butterworth at 22:03.

Tickets prices (harga tiket) for the direct train from TBS to Butterworth cost:

Adult fare: RM 60
Child fare: RM 34

---
If you arrive at TBS bus station in the early morning, you could take the ETS train from TBS to Parit Buntar (for commuter connections to Butterworth).

To see the full ETS timetable click here >

You then connect to the KTM Komuter Utara train service (northern commuter train) to Bukit Mertajam (3 stops - 20 minutes trip duration), then change trains there for Butterworth (the train departs 5 minutes after arriving at BM, then it's a 2 stop - 10 minutes trip duration to Butterworth).

As travel by train from TBS to Penang is not the easiest option for most people arriving at KL's main bus terminal, you really should consider taking a bus from TBS to Penang (Sungai Nibong) or Bus from TBS to Butterworth (Penang Sentral).
For information about Butterworth Railway Station click here >

For information on the ferry from Butterwworth to Penang island click here >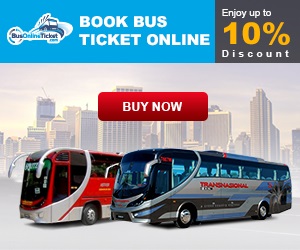 Book Bus Tickets Online >
TBS to Penang Train via KL Sentral Railway Station
Another option is to take a cheap, regular KTM Komuter train to KL Sentral Station (18 minutes trip duration) or one of the slightly more expensive KLIA Transit trains (10 minutes trip duration).

From KL Sentral to Butterworth Penang there are more frequent services (don't take the late trains as the ferry stops running just after midnight).

Before contemplating taking this route, make sure you can get a seat on the ETS train from KL first.
You can book your ETS tickets departing KL Sentral from the KTM ticket counter at Bandar Tasik Selatan Station.
Or better still, book them online in advance >

---
To see the latest ETS timetable and fares for the KL to Penang trains click here >

---
If all these trains are full, or do not depart at the required time, you could always take the option of taking one of the Padang Besar bound trains and getting off at Parit Buntar, then continuing the journey by KTM Komuter train as described above.

To see the full ETS timetable for northbound services click here >

---
Related Pages:

How to go to Georgetown from KL >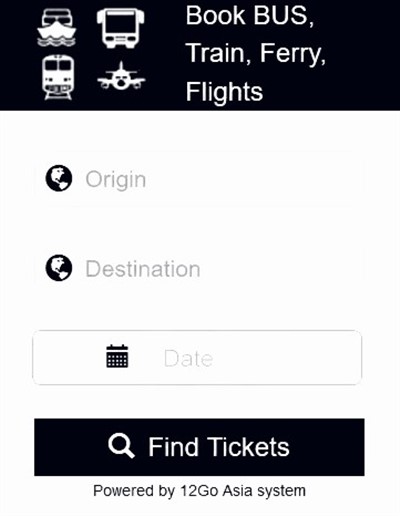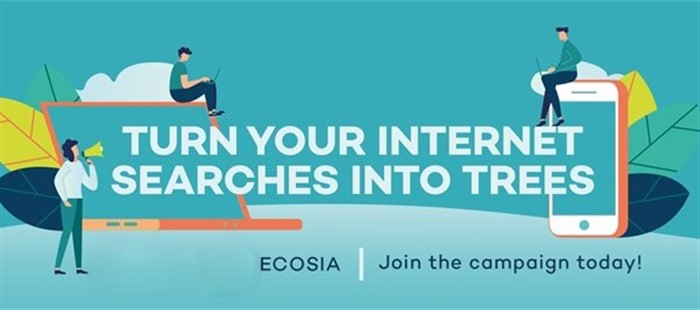 Ecosia - The Search Engine that Plants Trees >