ETS Train KL to Penang Schedule (Jadual)
KTM Kuala Lumpur Sentral to Butterworth

Last Updated: 2020-06-21

Taking the fast ETS Train from KL to Penang Sentral (Butterworth) is now the quickest way to travel from Kuala Lumpur to Georgetown on Penang Island (reached by a 15 minute ferry ride) and one of the most popular ways to travel to Pulau Pinang.

A growing number of trains depart from Kuala Lumpur's main transport hub, KL Sentral Railway Station and arrive at Butterworth Railway Station on the mainland (now part of the Penang Sentral transport complex).
ETS Timetable during RMCO (Jadual ETS semasa PKPP)
Train services during this period are limited compared to normal operations.
To see the current / temporary ETS timetable (jadual / 时间表) from the 26th June 2020 (2020-06-26), click one of the following links:

You can also take any of the trains shown in the timetable below from the old Moorish Kuala Lumpur Railway Station - Terminal KTM.

Trains depart the old Kuala Lumpur station for Butterworth about five to six minutes later than the departures times shown from KL Sentral below.
The duration of the rail trip from KL to Butterworth by train is approximately 4 hours and 15 minutes for the fastest Platinum services, slightly slower (another 15 - 20 minutes) for the Gold services which stop more frequently along the route.

Seats on an ETS train from KL to Penang
ETS Train Schedule from KL Sentral to Butterworth Penang Sentral 2020

(Jadual ETS dari KL Sentral ke Butterworth Penang Sentral)

New ETS train timetable from KL Sentral to Butterworth for 2020:
To view the ETS timetable from Penang to KL click here >

Temporary ETS KTM Timetable from 2020/6/26 (June 26th)
*EP 9172 (ETS Platinum) Departs KL Sentral at 08:05 - Arrives at Butterworth at 12:29 (Operates Friday / Saturday / Sunday only).
* This new ETS2 service operates with a Business Class coach.

EP 9102 (ETS Platinum) Departs KL Sentral at 11:15 - Arrives at Butterworth at 15:33 (Operates Daily).

EP 9104 (ETS Platinum) Departs KL Sentral at 13:30 - Arrives at Butterworth at 17:52 (Operates Friday / Saturday / Sunday only).

EG 9322 (ETS Gold) Departs KL Sentral at 17:36 - Arrives at Butterworth at 22:03 (Operates Daily).

To book tickets for these ETS services click here >
---
The above rail services from Kuala Lumpur to Butterworth, Penang Sentral have a varying amount of stops along the route.
To help in your choice of trains, you may want to take a look at the latest full ETS timetable.

To see the full northbound ETS Train Timetable click here >
---
EG Numbered Trains are ETS Gold Services.
EP Numbered Trains are ETS Platinum Services (these services have fewer stops).
---
Buy Bus Tickets from KL to Butterworth (Penang Sentral Bus Terminal):
(Beli tiket bas dari KL ke Penang Sentral Butterworth)

Buy Bus Tickets from KL to Penang (Sungai Nibong Bus Terminal):

(Beli tiket bas dari KL ke Sungai Nibong Penang)
---
If you want to check the latest timetables directly from the KTM Malaysia Railways official website:
You can visit the KTM website ETS page here >

Looking for somewhere new to stay in Penang?
Please note: If you want to go to Penang Island (Georgetown), you will have to take one of the earlier trains as the ferry from Butterworth to Penang stops operating at around midnight (otherwise you will have to take an expensive taxi over to the island or stay in Butterworth for the night).
For more information and the latest departure times for the ferry click here >

For information on travel from KL to Penang by bus click here >
---
How to get to KL Sentral Railway Station

KL Sentral Station (KLS) is located in the heart of Kuala Lumpur city centre and is one of the best connected places in the city, with a wide variety of transport options.

Depending on where you are staying in KL city centre, usually, the best way to get to KLS is by one of the varieties of different train types that are connected to KL's main transport hub (as these miss out on the sometimes horrendous traffic you may encounter if you travel by bus or taxi).
There are train connections by:
KTM Komuter (commuter) trains.
LRT trains (Light Rail Transit).
MRT trains (Mass Rapid Transit) - from Muzium Negara MRT station connected to KLS by a pedestrian walkway.

Monorail.
Airport Rail Links (see below).

If you are planning to travel from KLIA to Penang Island, by far the best and quickest way to travel from the airport is to take the really fast ERL KLIA Express trains from KLIA2 / KLIA to KLS.
It is not the cheapest train in Malaysia costing around RM 55, but it only takes 28 minutes to get from the airport to KLS.

There are also much cheaper, but much slower buses that run from the KUL airport to KLS if you are travelling on a budget that cost only RM 10 (we would not recommend the bus if you have a tight connection to catch your train as the traffic in the city centre can delay you quite a while sometimes)

If you are flying into Subang Airport in Kuala Lumpur (SZB) and want to travel to KL Sentral to catch an ETS train, the best way to get there is to take one of the regular and cheap KTM Skypark Link trains from SZB to KL Sentral.
The Skypark Link trains take only 30 minutes to get to KLS and costs just RM 11 per ticket.

Arriving at Butterworth Railway Station

Once you arrive at Butterworth Station you will find onward travel connections within just a few minutes walk from the station exit.
The Butterworth bus station is now located on the lower floors of the recently opened Penang Sentral Terminal building.
The entrance to the ferry terminal for boats over to Georgetown is also now located in the Penang Sentral building on the second floor.

Building work is still being carried out around Penang Sentral, so once you arrive at Butterworth Train Station, just follow the signs to where you want to go from the station exit (it only takes a couple of minutes to walk to Penang Sentral).

For more information see our:
Butterworth Train Station Page >

Butterworth Bus Terminal Page >
Butterworth to Penang Ferry Page >
Penang Sentral to Georgetown page >

---
Ticket Prices for the ETS Train from Kuala Lumpur to Penang

(Tambang / Harga Tiket ETS dari Kuala Lumpur ke Penang)
The basic fare for the ETS train from KL Sentral to Penang, Butterworth cost:
Gold Service: Adult 59 RM - Child 34 RM
Platinum Service: Adult 79 RM - Child 44 RM
There is also a new more expensive business class coach operating on some of the newer ETS2 trains.

Please note: For departures from the 1st of March 2020, KTMB have introduced a new "Flex Fare" (Tambang Fleksi) for ETS trains in Malaysia.
Using these flexi tickets you will be able to get a slight discount on the fares shown above if you book your tickets over 30 days in advance.
However, Flexi tickets will now cost you more if you book 6 days or less in advance.
There are also many more variables to the Flexi Fare system that can push the price up (like travelling during peak holiday periods which is now more expensive).

The only way to find the actual ticket price you will pay to travel from KLS to Penang by train on any given day would be to go through the online booking process.

Prices for the train from the old Kuala Lumpur Railway Station (Terminal KTM) to Butterworth cost the same as tickets from KL Sentral Railway Station.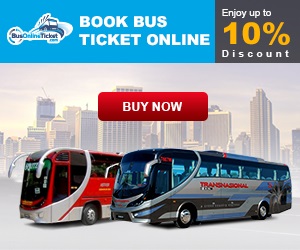 Book Bus Tickets Online >
Buying Tickets for the ETS Train KL to Penang

(Beli Tiket ETS dari KL ke Penang)

ETS Train tickets can be purchased from the KL Sentral Railway Station ticket counter or any other main KTMB ETS train station ticketing counter.
Buying tickets from KL Sentral KTM ETS ticket counter can be a quite time consuming process and is often very busy during the day.
To get served at one of the ticket counters at KL Sentral, you will first have to get a number from the KTM staff member at the entrance to the ticket hall waiting area, then wait for your number to be called out to go to one of the actual ticket counters.

A much easier solution is to book your KL to Penang train tickets online.
Tickets prices are the same as the counter price if you use the KTMB website.
Booking online also saves you the trouble of having to visit the station days or weeks before your departure date to buy your tickets.
Click here to go to our online train ticket booking page >

Advance booking periods can vary from just a few weeks ahead, to over 3 months ahead (depending on when KTM plan to change the ETS schedule, which they do a number of times a year at the moment).
Where to Stay in Penang

Penang Island has hundreds of places to stay, ranging from cheap backpacker hostels to top luxury five star resorts and colonial heritage hotels.
The best places to stay for visitors who want to visit the tourist sights are in the old Heritage zone of Georgetown city as staying here gives you easy access by foot to all the tourist attractions.
Another popular place to stay is out on the beaches at Batu Ferringhi where you will find many international style beach resort hotels as well as cheaper budget accommodation located a little further back from the beach.
Please see the following pages on our site for more information:
Batu Ferringhi Resorts and Hotels >
Batu Ferringhi Budget Hotels >
---
If you want to find a place to stay in near Butterworth Train Station on the mainland there are far fewer options and most of those involve a fairly long walk or taxi ride to get to:
See our Butterworth Hotels page here for more information >

Related Pages:

More ETS Trains to / from Penang >
More ways to travel from Kuala Lumpur to Penang >
How to travel from Kuala Lumpur to Georgetown >

Buses from KL to Butterworth >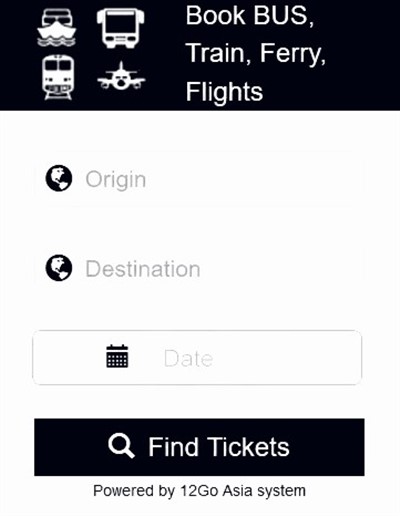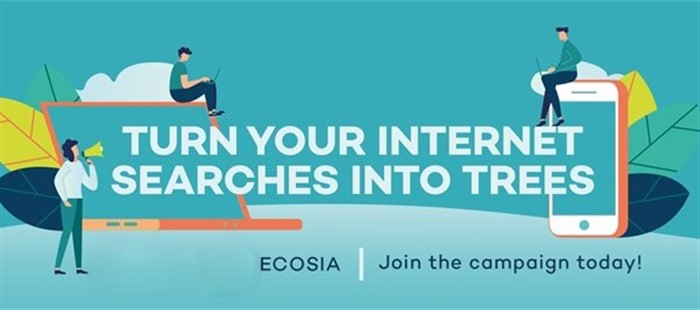 Ecosia - The Search Engine that Plants Trees >