KTM Train to Penang / Georgetown

Catching a train to Penang is a pleasant and quite relaxing way to travel to George Town on Penang Island, Malaysia, with both KTM Malaysia domestic railway connections and railway connections from the neighbouring countries of Thailand and Singapore.
ETS Train to Penang
If you are travelling from the south of Malaysia, the long distance Electric Train Service (knowa as ETS for short) is the quickest way to travel to Penang, with regular services from places like Kuala Lumpur and Ipoh.
The line currently goes as far south as Gemas, with the stretch of track between Gemas and JB Sentral in Johor Bahru currently being upgraded (a Shuttle service currently operates this part of the route).

---
KTM Komuter Trains to Penang
If you are travelling from the north / Thailand by train, you will have to take one of the cheap and more frequent KTM Komuter (commuter) services to Butterworth.
These trains operate from the border at Padang Besar to Butterworth, with another connecting line at Bukit Mertajam for trains to Perak state (terminating at Padang Rengas).

To see the latest timetable for Komuter services to Butterworth, Penang click here >

Which Station to use to get to Penang Island by Train?
The Penang train station used to get to Penang Island (Pulau Pinang) is Butterworth Railway Station, located just a few minutes walk away from the Butterworth to Penang ferry departure point, as well as the Penang Sentral bus terminal.
The ferry will take you 15 minutes to get to the old part of Georgetown, where you can then either walk in to town to find accommodation, take a taxi or catch either the free bus service that travels around the old part of the city, ending up at KOMTAR, or catch a RapidPenang bus to any other part of the city or island.
If for some reason you are not visiting the Island, then you can catch a connecting bus to anywhere in Peninsular Malaysia at the Butterworth bus station which is right in front of the train station.
Train from Thailand to Penang

If you are travelling by train to Penang from Thailand or want to travel to Thailand from Penang by train, the daily overnight sleeper train that used to travel from Penang to Bangkok, now terminates / originates from the border station at Padang Besar, with the section between Padang Besar and Butterworth Penang, now operated by KTM Komuter trains.
This service stops along the way at Hat Yai, Phattalung, Thung Song Junction, Surat Thani (for Koh Samui / Koh Phangan), Chumphon (for Koh Tao), Bang Saphan Yai, Hua Hin, Phetchaburi and a few other stops on the outskirts of Bangkok.

For more information, times and ticket prices to and from Bangkok visit our:
Bangkok to Padang Besar train page here >
Padang Besar to Bangkok train page here >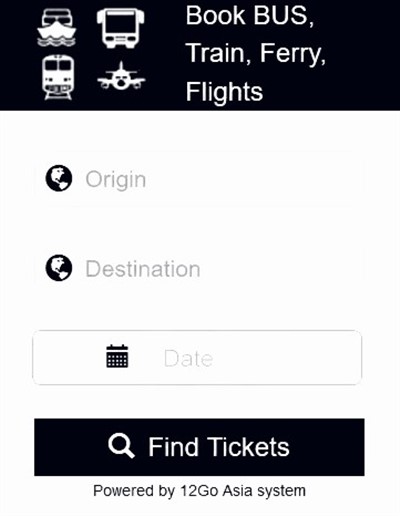 If you want to travel further north, you can travel from Penang to Chiang Mai by train - First, you will have to take a train to Bangkok, then you can take one of the trains from Bangkok to Chiang Mai >

You can also catch the Komuter Train Service to Padang Besar, then you can cross over the main road/land border and catch a bus to Hat Yai bus station or city centre or take an infrequent Shuttle Train to Hat Yai.
Once at Hat Yai, there are more train services to Bangkok from here.

Train to Penang from KL, Ipoh, JB and Singapore...
Now there are no longer any of the Intercity Express Trains operating on the new dual tracks between Gemas and Padang Besar, all long-distance travel by train will now have to be done on the newer high-speed electric trains (ETS).
If you want to travel south of Gemas to places like Johor Bahru and Singapore, you will have to catch an ETS train to Gemas, then connect with a new Shuttle Train service south to JB Sentral.

Popular Routes:

KL to Penang train timetable >

Ipoh to Penang train timetable >

JB Sentral to Penang train timetable >

Seremban to Penang train timetable >

Singapore to Penang train timetable >

---
Butterworth is also one of the stops made by the ultra-luxurious Orient Express that travels from Bangkok to Singapore.
Please note that Butterworth railway station is currently being rebuilt and the new transport hub of "Penang Sentral" will accommodate the train, bus and ferry terminals.
Please click here for more information.

Penang Train Timetables

Penang to Kuala Lumpur
Trains to / from Hat Yai

If you are heading into Thailand, the first city most people travel to from Penang is Hat Yai.
From Hat Yai you have many more trains leaving to the north for places like Surat Thani, Chumphon, Hua Hin and Bangkok.
Some of the following pages will help you plan your train trip from Hat Yai.
Trains from Hat Yai to Bangkok
Trains from Bangkok to Hat Yai
Trains from Hat Yai to Surat Thani (for Koh Samui)
Train from Hat Yai to Kuala Lumpur
Train from Kuala Lumpur to Hat Yai
---
Other Malaysian Train Timetables

---
Buying Train Tickets in Penang

If you are staying on the island there is a KTM Train Ticket Office in Georgetown at the jetty where the ferry leaves for Butterworth.
You can also book your tickets online direct from KTM or online ticketing agents.

---
Related Pages on our site:
KTM Penang Sentral Train Schedules

Anak Bukit to Butterworth KTM Komuter timetable
Arau to Butterworth KTM Komuter timetable
Train from Malaysia to Thailand
Travelling from Penang to Thailand
Ferry from Butterworth to Penang
How to travel from Bangkok to Penang
How to get from the Cameron Highlands to Penang
How to travel from Taiping to Penang
How to travel from Hat Yai to Penang
How to travel from Penang to Ipoh
How to travel from Ipoh to Penang
How to travel from Kuala Lumpur to Georgetown

How to travel from Penang to Melaka

How to travel from Melaka to Penang
How to travel from KL to Penang
TBS Bus Station to Penang by Train
---
---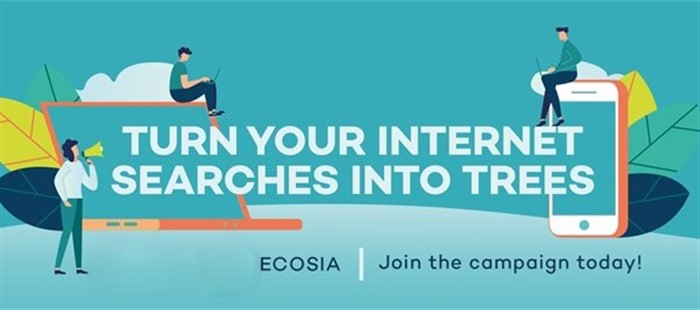 Ecosia - The Search Engine that Plants Trees >