KTMB Malaysia Railways
Keretapi Tanah Melayu Berhad
If you plan to travel by train in Malaysia you will be using the services of KTMB Malaysia Railways (Keretapi Tanah Melayu Berhad or just KTM for short) who operate train services in Peninsular Malaysia.

You can travel on KTM trains from Padang Besar on the border with Thailand, all the way down on the North-South Line (West Coast Line) to Johor Bahru (JB Sentral), where you can continue by train over the Causeway into Singapore on the JB to Woodlands Shuttle Trains.
Train services in Malaysia also run across the country from Gemas in the south along the East Coast Line (also known as the Jungle Railway Line) up to Tumpat in the very north-east of the country.

There are also a growing number of Commuter Trains (Komuter) that operate regular services around the capital Kuala Lumpur, as well a new northern Komuter Service centred around Butterworth in Penang.

ETS Trains

The new high-speed KTM Electric Trains in Malaysia (ETS) now operate from Gemas in the south to Padang Besar in the north-west of the country, located right on the Thailand / Malaysia border.

These services are a great and quick way to travel, reaching speeds of 140 Kmh.

To view the ETS timetable for northbound services click here >
To view the ETS timetable for southbound services click here >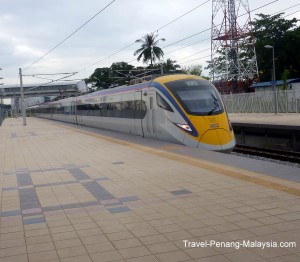 ETS Train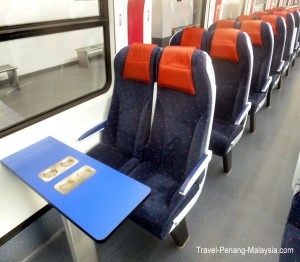 Seats on the ETS Train
Intercity Trains

KTM Berhad's Intercity trains are gradually being phased out as the newer and much faster high-speed Electric Train Services come into service along the N-S Line.

There are still a few popular night trains that run from JB in the south up to Ipoh or on to Hat Yai in Thailand, all travelling via Kuala Lumpur's KL Sentral Railway Station.
They also operate on the line between Johor Bahru (JB) and Gemas, as this section of the track has yet to be upgraded to carry the new ETS Trains and along the Jungle Railway.

Please Note: These trains have now been cancelled (from 19th May 2016) and now the only Intercity Services are on the Jungle Railway Line and between JB Sentral and Gemas.

To view the latest timetables for Shuttle / Intercity Trains northbound from JB to Gemas click here >

To view the latest timetables for southbound Intercity / Shuttle Trains from Gemas to JB click here >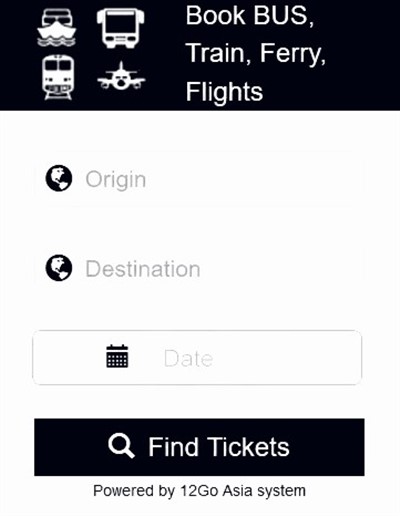 KTM Komuter Trains

Regular and cheap commuter trains run from Butterworth to Padang Besar on the border as well as south to Padang Rengas in Perak state.

For more about the Butterworth Komuter Trains click here >>

Once you get close to KL, there are many more commuter trains running through the capital and to all the nearby suburbs.

Booking KTMB Malaysia Train Tickets

Train tickets for Intercity and ETS Trains go on sale up to 2 or 3 months in advance, but KTM tends to change this all the time with tickets only being available less than 30 days in advance on some occasions.
For Komuter Trains you just buy your tickets on the day of travel.
The easiest way to plan your trip by train is to book online.
The price of train tickets online is now the same as the price from the station and it also saves you the hassle of travelling out to a station to make your booking in person.
To book your train tickets in Malaysia online click here >
Advance reservations are nearly always advisable for long distance Intercity Trains as they fill up pretty quickly (especially for sleeping berths).
Long distance ETS Trains are also sometimes full during busy weekends and public / school holidays.
Many times you will be able to turn up at the station and get a seat.
But to guarantee your seat, book in advance (it also can be cheaper as KTM has a "Flexi Fare" where tickets a few weeks in advance are sold cheaper than those for the next week).

---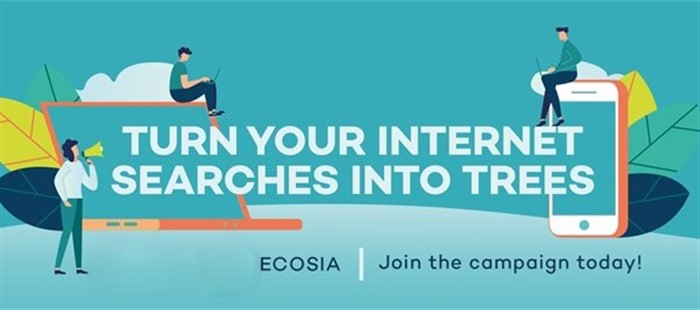 Ecosia - The Search Engine that Plants Trees >