Ipoh to Penang Island
How to Travel by Bus, Train, Flight, Car
To get from Ipoh to Penang Island (a distance of 155 km) you can choose to travel by bus to either Butterworth Penang Sentral or Sungai Nibong from Amanjaya bus terminal taking 2.5 hours and costing 15-20 RM, or you can go by fast KTM ETS train taking 1.75 hours and costing 33-42 RM.

How to Travel by Coach / Bus to Penang from Ipoh
Bas ke Pulau Pinang dari Ipoh
The cheapest way to travel to Penang Island from Ipoh is to take one of the many buses that depart throughout the day from Ipoh Bus Station (Teminal Bas Amanjaya)
It is best to take a bus from Ipoh to Butterworth (Penang Sentral), as these are the most frequent departures and the shortest trip duration (around two and a half hours).
Once you arrive at Butterworth, you can then take the ferry over to Georgetown, arriving at the jetty in the old part of town, where you can then walk to most accommodation or take a bus to anywhere on the island (Batu Ferringhi Beach / Penang Airport).
---
The other option is to take the bus from Ipoh to Sungai Nibong Bus Terminal on Penang Island.
Once you arrive at Sungai Nibong, you will then have to take a local RapidPenang bus from there to Georgetown.
Please note: you can no longer get a bus from Ipoh to KOMTAR.

---
Coach companies operating on this route include:
Cepat Express, Kesatuan Express, Konsortium Bas Ekspres, Sri Maju Group, Transnasional MY and Unititi Express.

Ticket prices for the bus from Amanjaya to Butterworth range from around 15 RM to 20 RM depending on the type of coach (ie the more spacious VIP coaches cost a little more).
Buses from Amanjaya to Sungai Nibong cost a few Ringgit more as they have to pay the toll over the bridge.

To search for the latest departure times, fares or to book online:
Visit our online bus booking page here >

The only problem with travelling by bus is that all buses now depart from the relatively new Aman Jaya Bus Terminal (Terminal Bas Aman Jaya), located about 10 km away from the old town centre, just off the North-South Highway.
To get to Amanjaya from Ipoh you can take a taxi (15 - 20 RM) or you can take a local bus from the Medan Kidd Bus Station to Amanjaya for a couple of Ringgit.
Medan Kidd Bus Station is located 5 minutes walk away from Ipoh Train Station, with most local city buses going there.
If you are staying in the old part of the city it is easy to walk there in 10 - 15 minutes from most hotels.
If you are staying in the newer part of the city, you will either have a long walk, or you can take a local bus first to Medan Kidd, then another to Amanjaya.
What is the distance from Ipoh to Penang Island (Georgetown)?
Overland / by road it is about 155 - 160 km from the centre of Ipoh old town to Georgetown.


The ferry from Penang Sentral Butterworth to Georgetown on Penang island >
How to Travel by KTM Train to Penang from Ipoh
Keretapi KTM ke Pulau Pinang dari Ipoh
Seats on an ETS train to Penang Sentral-Butterworth
The most convenient way to get from Ipoh to Penang is to take one of the fast Electric Train Service (ETS) from Ipoh Railway Station to Butterworth Railway Station.
It is also the quickest way to travel, with trains taking around one hour, 45 minutes to reach Butterworth.

Ipoh station is easy to reach by foot from anywhere in the old part of Ipoh town, or you can take a local bus or taxi if you are staying further away (some more upmarket hotels will offer a free shuttle bus service to the train station).

From Butterworth, you then have a short walk over to the jetty, where the ferry leaves regularly over to Georgetown (until around midnight).

To see the latest ETS train schedule and ticket prices click here >

If you want to travel by ETS train, it is always advisable to buy your tickets as far in advance as you can.
To buy ETS tickets:
You can visit the Ipoh Train Station tickets counter located in the main hall of the station (take a number and wait for it to be called before being served).
Or you can book tickets online >

KTM railway station in Butterworth >
Flights from Ipoh to Penang (IPH to PEN)

Penerbangan dari Ipoh ke Pulau Pinang
Currently, there are no direct flights from Ipoh Airport to Penang Airport.

Driving / Car from Ipoh to Georgetown Penang
Memandu / Kereta dari Ipoh ke Georgetown Pulau Pinang
Taking your car over to Penang Island from Ipoh involves driving straight up the North-South Highway (E1) until you reach the turn-off for either one of the Penang Bridges (which one you take depends on your final destination on the island), or you can head to the Butterworth Jetty and take your vehicle over on the car ferry, delivering you right into the old part of Georgetown.
Driving from Ipoh to Georgetown should take around two, to two and a half hours.

---
Find the best places to stay in Penang island >
Find the best places to stay in Ipoh >

How to travel from Penang to Ipoh page >

---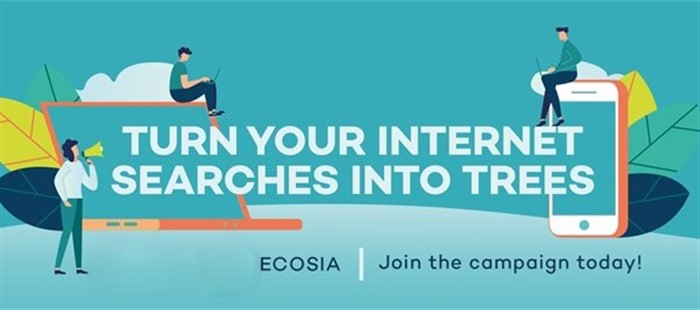 Ecosia - The Search Engine that Plants Trees >