Penang to Thailand Train, Bus, Flight, Ferry
How to Travel

Travel from Penang to Thailand overland can be done fairly easily with the following options (with the most popular route being via Hat Yai, where you can continue your journey by train, bus and minivan to anywhere in Southern Thailand):
Train from Butterworth to Thailand
Keretapi dari Butterworth ke Thailand
This is now easily the cheapest way to travel from Penang to the Thailand border and we would recommend this as the best way to travel to Thailand from Penang.
KTM Komuter train - the cheapest way to get from Penang to Thailand >
There are now numerous daily KTM Komuter Utara trains (northern commuter) that leave from Butterworth train station (Penang Sentral) on the mainland, just 5 minutes walk away from the ferry terminal, arriving at Padang Besar Railway Station (Malaysia) where the immigration / passport control is located.
Please note: The town of Padang Besar is actually two towns with the same name - one on the Malaysian side of the border - one on the Thai side of the border. There is also another much smaller Padang Besar Railway Station on the Thai side of the border where only State Railway of Thailand Trains (SRT) stop.
Then take one of the cheap KTM Komuter trains to Padang Besar.
This long-distance night train travels up the east coast of Thailand, so if you are going to places like Surat Thani (for the ferry to Koh Samui and Koh Phangan), Chumphon (for the ferry to Koh Tao), or Hua Hin, this is a good option for travel.
This train from Padang Besar is an all second class train with only sleeper berths/beds, so is a very comfortable way to travel to Thailand overnight.
If you are looking for a cheaper option to travel by train you will first have to go to Hat Yai Junction Railway Station then take one of the more frequent trains from there going to Bangkok.

These trains have cheaper sleeping berths (not air-conditioned) and really cheap seat only options.

---
By minivan / local bus from Padang Besar to Hat Yai:

From Padang Besar town Thailand, you can also catch a local bus or minivan / minibus from the main border crossing into Hat Yai bus station or city centre.

To take the bus or minivan you will first have to cross over the main border crossing (located next to the train station).
To reach the immigration checkpoint from PB station Malaysia, go upstairs to the canteen and you will see a walkway leading over the railway tracks - you will see the Malaysia immigration area to your left as you cross the bridge.

For more information on the border crossing at Padang Besar click here >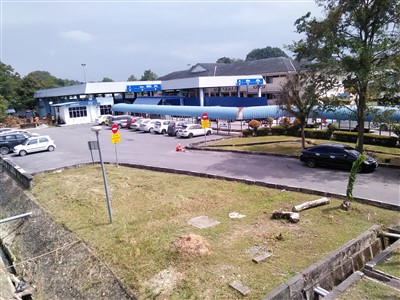 The Padang Besar Malaysia border >
Travel from Hat Yai to other parts of Thailand:

If you take the option of going to Hat Yai, there are a number of sleeper trains heading north to choose from (most are cheaper than the International Express).

For time and fares for these trains from Hat Yai northbound click here >

From Hat Yai bus station you can also get to most destinations in Southern Thailand, with many long-distance buses travelling (mainly overnight) all the way to Bangkok, or frequent daytime departures to destinations closer by.

Minibus from Penang to Thailand
Minibus dari Pulau Pinang ke Thailand
Mini Van at Hat Yai bus terminal
There are many minibus/minivan operators that travel from Penang to Thailand with the main destination being Hat Yai (which is about 30 minutes drive from the border crossing and 4 hours away from Penang).
All these minibuses cross the border at the busy Sadao / Danok border crossing.

Get dropped off at Hat Yai bus station where you can get a bus to most destinations in Southern Thailand, or at the train station where there are many trains heading north in the afternoon and evening.
For more information please visit our Penang to Hat Yai Bus Page >

You can also buy minibus / bus and boat tickets to most of the popular destinations in Thailand, including Phuket, Koh Samui, Krabi, Phi Phi Islands and Bangkok.
These tickets will take you by minibus to Hat Yai, then transfer you to another minibus to your final destination.
If you do plan to travel by minibus to the following places in Thailand, you are probably better off buying your tickets for the whole journey in Penang.
The reason I say this is that at Hat Yai bus station, the agents selling onward minibus / private bus tickets around the bus station will overcharge you - I can guarantee that!
If you stay inside the bus station and use the government buses you will pay the correct amount but will limit your choice of buses.
To book Buses or Trains from Hat Yai to other destinations within Thailand click here >

Here is a price list of minibuses to Thailand (use as a guide only as prices may change).
Penang to Hat Yai - 45 RM
Penang to Krabi - 85 RM
Penang to Trang - 70 RM
Penang to Surat Thani - 95 RM
Penang to Pak Bara Pier - 70 RM
Penang to Phuket - 120 RM
Penang to Koh Lanta - 130 RM
Penang to Koh Samui - 120 RM
Penang to Koh Tarutao - 120 RM
Penang to Koh Phi Phi - 120 RM
Penang to Koh Phangan - 140 RM
Penang to Koh Lipe - 140 RM

Penang to Bangkok - 180 RM
Penang to Koh Tao - 180 RM

There are various departures throughout the day starting at 05:00, which, if you are going on one of the journeys that include a boat trip, this will be the one you will have to catch.
Other departures are at 08:30, 12:00 and 15:30.
You can buy your tickets online, or at most guesthouses and budget hotels, many places along Chulia Street and at the agents near the KOMTAR bus station. 
Be aware they will all be taking a commission so the price may vary from those shown above.

By Local Bus via Padang Besar

This is a much more interesting way to get to Thailand, but very time-consuming.
You can do it in a day or take a few days and stop off along the way at some interesting, less visited places like Sungai Petani, Alor Setar and Kangar before crossing the border at Pedang Besar in to Thailand.

Fly from Penang (PEN) to Thailand
Penerbangan dari Pulau Pinang (PEN) ke Thailand
Penang Airport located about 30 minutes drive by taxi or about an hour by bus, offers a few budget carriers such as Air Asia and Firefly who both operate flights to Thailand.
Air Asia operates regular flights from Penang to Bangkok.
Firefly also flies to Koh Samui, Krabi and Phuket.
For a bit more money Thai airways fly Penang to Bangkok.
As with all budget airlines, it is better to book early to get the really good prices.
To check flight prices click here >

By Boat via Langkawi to Thailand

Ferry boat to Langkawi >
If you have plenty of time and don't mind spending a bit more, travelling by boat via Langkawi is a nice way to get from Penang to Thailand, plus you get to visit the lovely island of Langkawi!
Firstly you have to catch the Penang Langkawi Ferry, or you can take one of the cheaper options travelling to Kuala Perlis or Kuala Kedah overland, then take the ferry to Langkawi from either of these two ports.
For all the best ways to travel between Penang and Langkawi islands click here >

From Langkawi, you can then catch a boat to Koh Lipe or Satun in Thailand or take a ferry to Kuala Perlis in Malaysia and cross over one of the land borders to get to Hat Yai.
For information about the best ways to travel from Langkawi to Hat Yai click here >

For information of the Langkawi to Satun ferry click here >
To information on the Langkawi to Koh Lipe ferry click here >
For booking other ferries in Thailand - Koh Lipe, Koh Lanta, Krabi, Koh Phi Phi, Phuket... click here >

---
Related Pages on our site:
How to travel by train from Malaysia to Thailand

Travel between Penang and Hatyai

Travel Between Penang and Bangkok
Travel between Penang and Hua Hin
Travel between Penang and Krabi

Travel between Penang and Phuket

How to travel from Bangkok to Penang

Ferry from Butterworth to Penang
---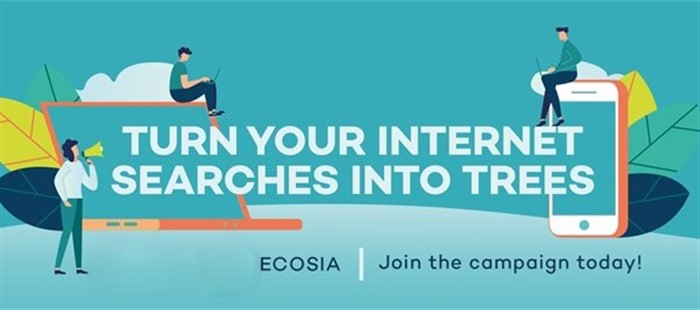 Ecosia - The Search Engine that Plants Trees >