KL Sentral to Penang

The quickest way to get from KL Sentral to Penang is to take one of the direct ETS trains operated by KTM Berhad (Malaysian Railways) which takes just 4 hours and 10-15 minutes or you could take a cheaper bus taking around 5 hours plus.
Train to Penang from KL Sentral Railway Station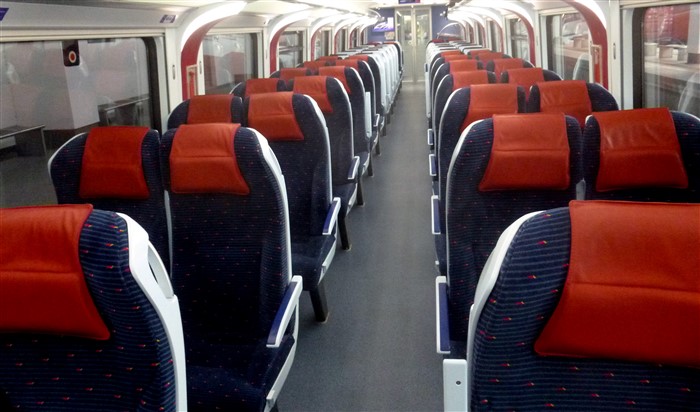 Carriage on an ETS train from KL Sentral to Penang
Frequently asked questions (FAQ's):

Is there a direct train from Kuala Lumpur Sentral to Penang?
There are six trains a day that operate on the route from KL Sentral to Butterworth Penang Sentral with both ETS Gold and ETS Platinum services. The best trains to take are the Platinum services as they all arrive before the last ferry to Penang Island departs.

How much does a KTM train to Penang from KL cost?

The basic train ticket price for a KTM ETS to Butterworth Penang Sentral from KL Sentral is RM 59 for Gold services and RM 79 for Platinum services but prices will vary slightly depending on the KTM Flexi Fare rules.

Is there a cheaper way to get from KL to Penang by train?

If you don't want to pay for a Platinum ETS train to Penang, you could take an ETS Gold train on the KL - Padang Besar route to Taiping or Padang Rengas. You can then connect to the cheap KTM Komuter Utara services to Butterworth (price 53 - 55 RM).

You could also take a KTM Komuter train from KL to Tanjung Malim, an ETS to Taiping, then a Komuter to Butterworth but this will work out about the same price and is a lot of hassle (plus, don't even think about taking this route without first buying an ETS ticket for the Tg. Malim - Taiping sector).

Where can you buy train tickets to Penang from KL?

The easiest way to buy tickets for the ETS train to Penang from Kuala Lumpur is to book seats online. You can also go to KL Sentral or the Old Kuala Lumpur station and purchase tickets from the KTM Intercity ticket counters.

How do you get from Butterworth train station to Penang Island?

From Butterworth KTM station it will take you around 5 minutes to walk to the Penang Sentral terminal building where you can find the departure gates (jetty) for the ferry boat over to Georgetown on Penang Island.


Penang ferry boat >
Once you arrive in Georgetown on Penang Island you walk down from the jetty to the Jeti Bus Terminal where you can take a RapidPenang bus to anywhere on the island.
If you are travelling out to the beaches at Batu Ferringhi you can take bus 101.
There is also a Free City bus service (departing from the terminal on your left as you walk down from the ferry) that can take you to KOMTAR stopping at handy places like the Penang Museum (close to the backpacker area around Love Lane, Muntri Street and Chulia Street) and Penang Road where you will find dozens of places to stay in the area.

For all buses from the Penang Jeti you can visit the official RapidPenang website here >

Bus from KL Sentral to Penang

Frequently asked questions (FAQ's):
Is there a direct bus from KL Sentral station to Penang?

There are only a few bus departures a day from KL Sentral to Penang as most buses depart from TBS Bus Terminal. One company that operates from KL Sentral to Sungai Nibong is Plusliner with a fairly expensive "Executive bus" costing 45 - 50 RM.

For a much greater choice of buses to Penang, it is much better to take a quick and cheap KTM Komuter train ride to TBS Bus Terminal (located next to Bandar Tasik Selatan train station), where dozens of buses operate to either Butterworth Penang Sentral on the mainland or to Sungai Nibong bus terminal on Penang Island.

You will find buses from TBS to Penang costing as little as RM 30.

---
Related pages:

How to travel from KLIA (Kuala Lumpur Airport) to Penang by bus or train >

How to get from Kuala Lumpur to Penang Island >

How to get from Kuala Lumpur to Langkawi Island >

How to get from Kuala Lumpur to Perhentian Islands >

How to get from Kuala Lumpur to Pangkor Island >

---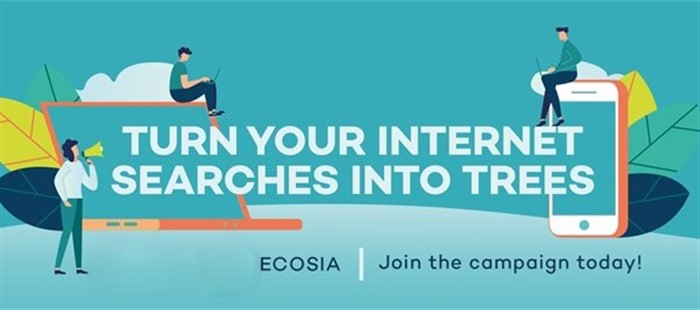 Ecosia - The Search Engine that Plants Trees >