Bus 101 Route (Rapid Penang)

Rapid Penang Bus 101 is easily the most frequently used bus route on Penang Island for tourists and takes you too many of the sights around the Island.
If you are staying in Penang for a few days and want to use the buses to get around, chances are you will be catching this bus many times.
Rapid Penang 101 runs between Weld Quay (Penang Jetty) to the Penang National Park entrance at Teluk Bahang.
Along the bus route, you will find many points of interest as per below.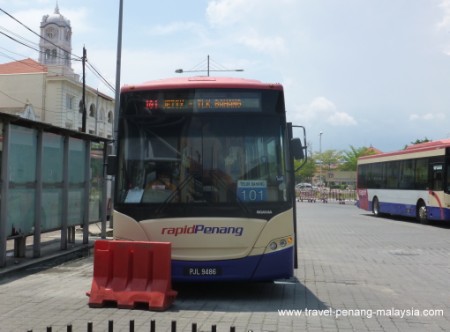 The 101 at the Penang Jetty bus terminal
Bus 101 Route

From the Jetty bus terminal (Weld Quay), the bus travels along Chulia Street, then onto Penang Road and the KOMTAR Rapid Penang bus terminal.
Leaving the bus station it then travels down Jalan Burma (Burma Road) where both the Thai Reclining Buddha Temple and Burmese Temple are just off of. This is also the stop to get off at if you want to visit the Thai Embassy.
Leaving Burma Road the bus turns right, heading for the end of Gurney Drive near to the hawker night market, then left towards Tanjung Bungah - For Gurney Drive get off at the first stop just after it turns left.
Passing through Tanjung Bungah beach area - for hotels and the Toy Museum.
Leaving Tanjung Bungah, the 101 then travels along the winding road of the coastline to Batu Ferringhi beach with its many beachfront hotels and night market.
A few minutes after leaving Batu Ferringhi you can stop off at the Tropical Spice Gardens.
Next is Teluk Bahang where you can stop just past the roundabout for the Penang Butterfly Farm and Teluk Bahang Forest Park (walk back to the roundabout and turn right).
The last stop where the bus turns around is at the entrance to the National Park.
---
Operating Times
Bus 101 runs from 05.30 until midnight - (The last departure from Weld Quay is at midnight and the last bus from Teluk Bahang is at 11.20).
Buses operate every 10 minutes during the daytime, a little less frequently at night - You never have to wait long for a 101.
---
---
Rapid Penang Bus Fares
Travelling around Penang Island by bus is cheap and you pay for the distance travelled.
The fare for the first 7 km is RM 1.40
up to 14 km RM 2.00
up to 21 km RM 2.70
up to 28 km RM 3.40
Above 28 km RM 4.00
You must have the correct fare as no change is given, so carry plenty of small notes and coins with you.
You can check details on this bus and any other bus around the island at :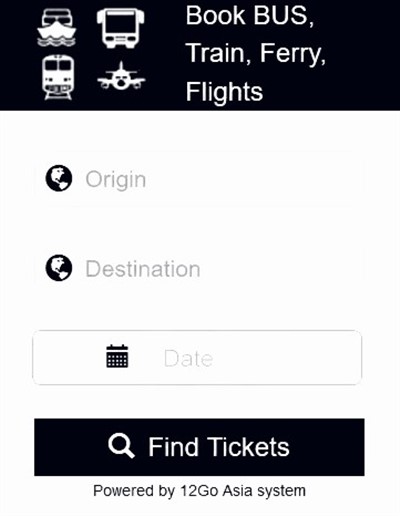 Related pages on our site
Bus To / From Penang International Airport

Bus 102 from Penang Airport to Batu Ferringhi

---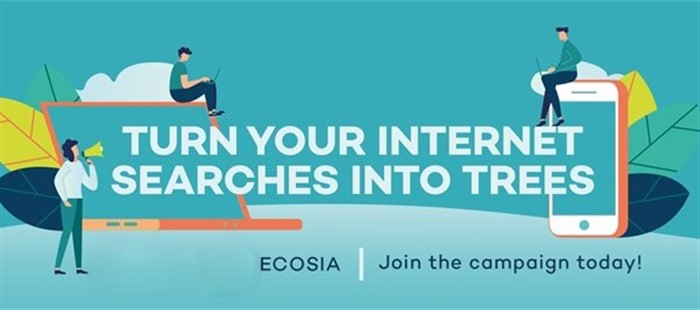 Ecosia - The Search Engine that Plants Trees >