Chulia Street Penang
Chulia Street Penang ( Lebuh Chulia ) cuts through the centre of Chinatown in the heart of the old part of Georgetown on Penang Island and has been for decades the place where backpackers head to first when they arrive in Penang Island, offering cheap Penang accommodation, with dozens of budget guesthouses and hostels along its path and in the surrounding roads like Love Lane and Muntri Street.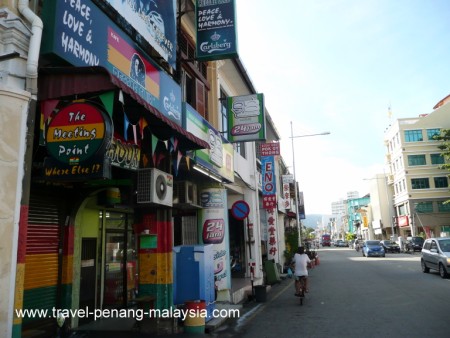 Chulia Street caters for all your travel needs.
Here you will find places to rent motorbikes, rent bicycles, internet shops, change your foreign currency at one of the many money changers that also act as book exchange shops, travel agents selling bus tickets and flights to all destinations in Malaysia, Singapore, Thailand and beyond.
Air Asia's ticket office is also here.
You can also apply for a range of visa's, the most popular being a Thai Visa, saving you the time and effort of going to the Thai embassy yourself (at a rather high fee).
You name it, and Chulia Street will have it.
Eating and drinking in Chulia Street Penang
There are dozens of places serving what you might call "travellers food" with plenty of western dishes available for those that need it, restaurants serving mainly Chinese food, as well as a small night market where you can buy cheap, Chinese food from hawkers that set up here during the evening.
For me Chulia Street is not really the best place to eat.
You will find much better and cheaper food in the hawker centres and in Little India just a short walk away, but it is a good place to sit outside and enjoy a reasonably cheap beer and watch the world go by in one of the street side cafe's, bars or hotels.
Chulia Street Penang Accommodation
There are plenty of cheap rooms and dorms available in the many guesthouses and budget hotels along Chulia Street but many of the places are quite old and you basically get what you pay for!
Also, as Chulia Street is a busy road and with many of the cheap accommodations just a few feet away from the road, traffic noise can be a problem.
So if you do stay here, get a room at the back away from the road, if possible.
There are of course a few exceptions and things have started to change in the last few years, with a few of the old guesthouses being totally renovated and turned into more upmarket Heritage Hotels, such as the Yeng Keng Hotel, Banana Boutique Hotel and the Chulia Heritage Hotel, all offering some really nice accommodation, set back well away from the road noise.
Just off of Chulia is Love Lane, with lots of cheap guesthouses and hostels.
Nearby Love Lane and Muntri Street get much less traffic, so is a good choice for quieter accommodation.

If you don't want to stay within the main backpacker area, there are also a few guesthouses around Little India that are close by and make a good alternative place to stay - especially if you love Indian food!.

How to get to Chulia Street from the Ferry / Jetty
If you arrive by the Butterworth to Penang Ferry then it is just a short 5 - 10 minute walk away.
When you come out of the ferry terminal and walk to the main road, the start of Chulia Street can be seen just 100 metres or so to your left by the traffic lights.
Here it is called Gat Lebuh Chulia.
Walk along here, past the edge of Little India until you see a set of traffic lights and a large Mosque on your left.
This is where the real Chulia Street starts.

If you don't want to walk you can catch the 101 bus which departs from the bus station just outside the ferry terminal on your left.
It leaves every 7 minutes so you won't have to wait long and costs RM 1.20
Alternatively, you can catch one of George Town's "Freecat" buses from the bus station (departs from the left-hand side as you walk down from the ferry).
Taking the free bus, you will want to get off at the museum, then walk up the road and turn left onto Love Lane, then onto Chulia Street.

A taxi is another option you will find the taxi drivers all waiting for you as you come to the end of the ferry walkway.
They will not use their meter, but it should cost around RM 10
How to get to Chulia Street from Penang Airport
There is an airport bus service or prepaid airport taxi service.
For more information please visit our:
Penang Airport page or our
Penang Airport Bus page
---
---
---
Leave Chulia Street Penang for Georgetown Penang Page

---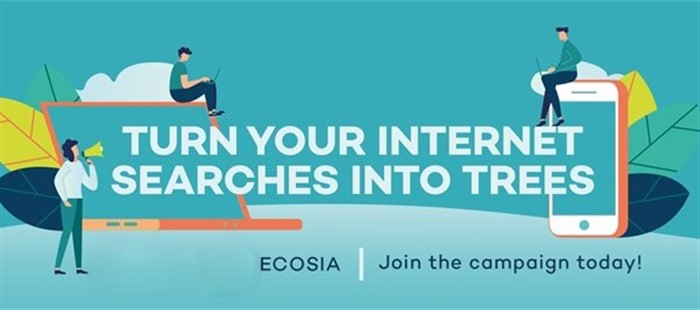 Ecosia - The Search Engine that Plants Trees >