Ferry from Langkawi to Kuala Kedah Jetty Timetable
There are many departures a day for the ferry from Langkawi to Kuala Kedah on the Malaysian mainland and the journey is scheduled to take just one hour 45 minutes by high-speed boats.

The ferry service operates every day of the year and departs from Kuah Jetty (the main town on the island).
The ferry to K. Kedah is just one of a number of boat services to the mainland and Thailand.
For more information on these other boats click here >

Langkawi to Kuala Kedah Ferry Timetable 2019, 2020

For ferry times in the opposite direction from Kuala Kedah to Langkawi click here >

Departure times of boats from Langkawi to Kuala Kedah are usually at:
    07:30
    09:00
    10:30
    12:00
    13:30
    15:00
    16:30
    17:30
    19:00
Langkawi ferry boats at Kuah Jetty
Ticket Prices for the Ferry from Langkawi to Kuala Kedah

One way ferry fares (harga tiket / tambang) from Kuah to Kuala Kedah are:

Adult = RM 23
Child = RM 17
If you want to check the times of departure, you can contact the ferry company directly by telephoning the Langkawi office on:
(04) - 966 5889 or 966 5131.
Or you can check on their official website here >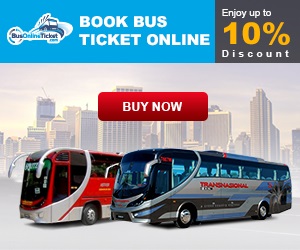 Book Bus Tickets Online >
Buying Tickets

Tickets can be bought from either the Kuah jetty ticket counter or from any authorised agents on the island.
You can also buy your ferry tickets online directly from the ferry company website (see link above).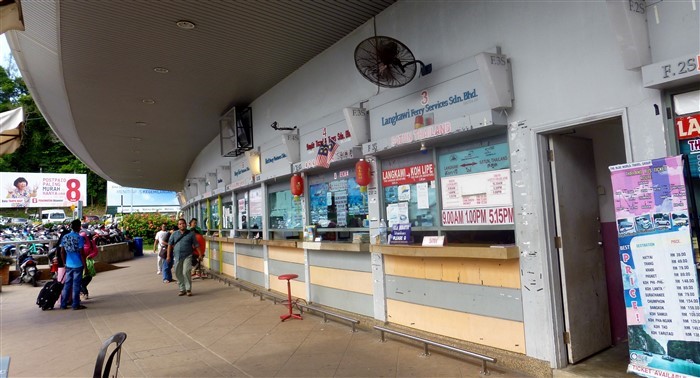 Langkawi ferry ticket counters at Kuah Jetty
Arriving in Kuala Kedah

There is not much to keep you in the small fishing port of Kuala Kedah on the mainland and most people will head to the nearby city of Alor Setar (15 km).

Once the boat arrives at the ferry terminal in Kuala Kedah, you can catch a public bus to Alor Setar, where you can either catch a train or bus to other parts of Malaysia or spend some time in Alor Setar.

For information on trains from Alor Setar click here >
To book or check bus times and fares from Alor Setar click here >

The bus from Kuala Kedah to Alor Setar leaves from just in front of the ferry terminal on the main road (through the car park).
This bus then travels through the city centre of Alor Setar, before ending up at the Alor Setar bus station, Terminal Shahab Perdana, located a few kilometres outside the centre.

The bus is just a cheap local type and they are all white coloured and are quite old, but they will get you to the city centre for just a couple of Ringgit.
Much cheaper than taking a taxi from Kuah Jetty to Alor Setar, which will cost around 15 - 20 RM.

For places to stay in Alor Setar click here >
Langkawi Ferry Schedules main page >
Related Pages:
Ferry from Kuah Jetty to Kuala Perlis
Boats to Penang Island from Langkawi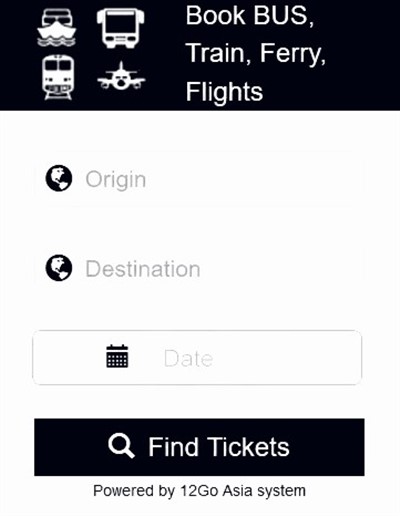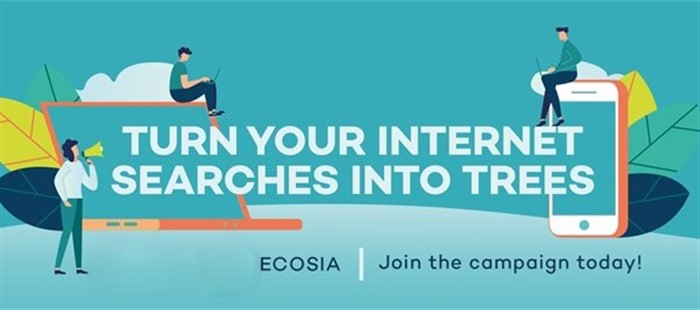 Ecosia - The Search Engine that Plants Trees >