Bangkok to Hat Yai
How to go by Bus, Train, Flight
For many visitors, the long journey from Bangkok to Hat Yai is a way to travel from the Thai capital to the islands in the southwest of Thailand (such as Koh Lipe) or is used as a transit point to travel into Malaysia (to Langkawi Island, Penang and Kuala Lumpur).
Hat Yai is the largest city in southern Thailand and does not really have much to offer western tourists.

Most tourists that travel here are from Malaysia and Singapore.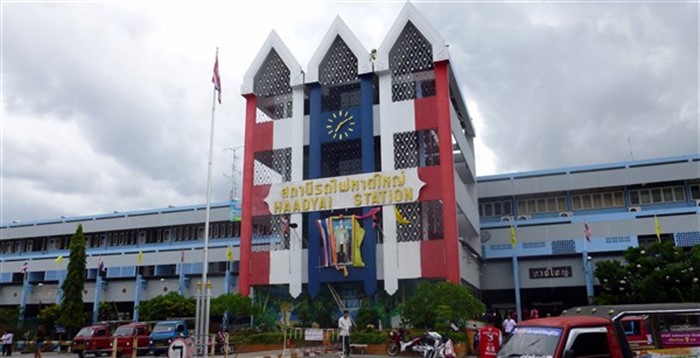 Hat Yai train station
They come here for the relatively cheap shopping and the nightlife and as Hat Yai is only around 55 kilometres away from the Malaysia border, weekends are often very busy here as the Malays come over the border to shop and sample the nightlife.

The good thing about travel from Bangkok to Hat Yai is there is:

An airport (HDY) located around 15 km to the south of the city.

A busy railway station located right in the centre of the city.

A large bus terminal located 3 km away from the city centre.

What is the Distance from Bangkok to Hatyai?

Berapakah jarak dari Bangkok ke Hatyai?
If you travel by road from the Southern Bus Terminal in Bangkok, the distance to Hat Yai is around 950 km (585 miles).

Travelling on the State Railways of Thailand trains, it is 945 km from Hua Lamphong Station to Hat Yai Junction Station.

What is the Best way to Travel from Bangkok to Hat Yai?

Apakah kaedah Terbaik untuk Melancong dari Bangkok ke Hat Yai?
This long journey overland usually takes between 14 and 16 hours.
On this page, you will find the information on how to travel to Hat Yai from Bangkok to fit in with your timescale and/or budget.

For value for money and comfort, we would recommend taking the train.

For more about trains from Bangkok to Hat Yai see below here >

If you don't mind long bus journeys, you could take a long-distance coach from the Southern Bus Terminal in Bangkok to Hat Yai Bus Terminal.
For more about travelling by bus to Hat Yai from Bangkok see below here >

For the quickest, but most expensive way to travel, you can fly from both of Bangkok's airports (DMK and BKK) to Had Yai Airport (HDY).
For more about flying from DMK / BKK to HDY see below here >
How to Travel by Train to Hat Yai from Bangkok

Cara Perjalanan dengan Keretapi ke Hat Yai dari Bangkok
Currently, all trains from Bangkok originate from Hua Lamphong Railway Station in the centre of Bangkok.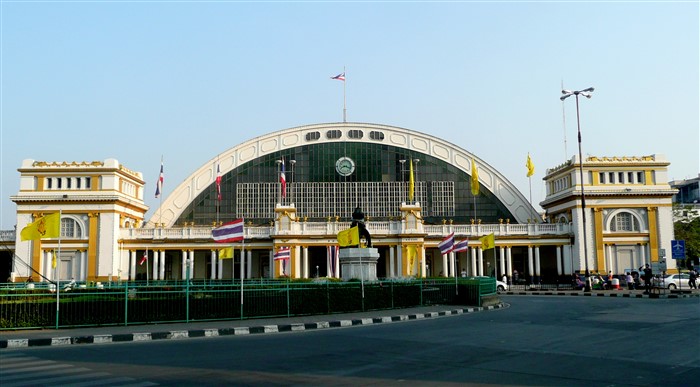 Bangkok train station (Hua Lamphong)
In the future, Hua Lamphong Station will be closed down and all trains will then originate from Bang Sue Junction Station.
You can get to both stations in Bangkok using the city MRT trains.

All the trains that travel to Hat Yai, travel overnight so you don't get to see too much of the countryside apart from in the late afternoon once you have left the city and very early morning coming into Hat Yai.

If you are travelling from Bangkok to Malaysia by train, you can take a train from Bangkok right to the border at Padang Besar.
See our Bangkok to Padang Besar train page here >

Alternatively, you can connect to the Shuttle Train service from Hat Yai to the Malaysia border.

The price and length of the train journey from Bangkok to Hat Yai Junction Railway Station depends on what type of train you take:

The quickest trains are the Diesel Railcars (DRC) services.
These are fine if you want to get to Hat Yai fast, but there are no sleeping berths on these trains (only reclining seats).
For around the same price, you can take a much more comfortable sleeping berth on a Rapid train.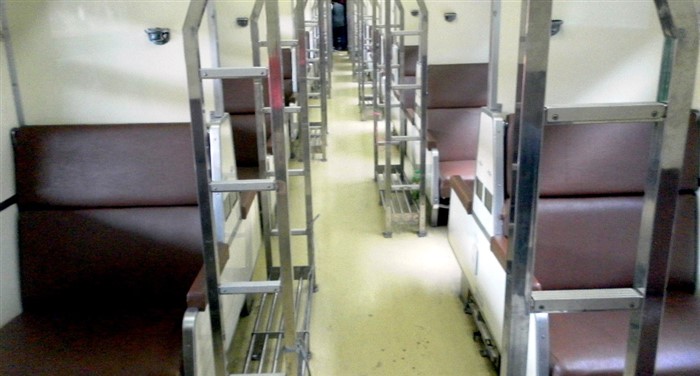 2nd Class fan-cooled sleeping carriage on a train from Bangkok to Hatyai
The next fastest trains to Hat Yai are the Special Express Trains, then Rapid Trains (there are no Express or Ordinary Trains on this long route).

We would recommend you take one of these services rather than a DRC, as they all have sleeping berths.

To book train tickets to Hat Yai online click here >

Sleeping berths on Thai trains, come in a variety of forms in both 2nd and 1st Class:
1st Class cabins have only 2 sleeping berths in each room.
2nd Class coaches have a varying amount of sleeping berths arranged in twos around a central aisle.
Lower berths are quite a bit wider than the upper berths, hence they are much more comfortable (but cost a little more).

The older style fan-cooled sleeping berths are the cheapest berths but are only available on the Rapid Services.
Air-conditioned sleeping coaches are usually available on both Rapid and Sp. Express trains.

There are also the brand new Chinese made trains that offer a few more luxuries and comforts but they do come at an extra cost.

Air-conditioned coaches can get quite cold at night, so bring something warm to wear.

Fan-cooled coaches are fine to travel in during the cooler months but can get quite warm during the "Hot Season" starting in late March / early April to June, so you might want to pay a little more for AC during these months.

To see a full price list of tickets for all types of train and the latest train times on this route:
See our Bangkok to Hat Yai train page here >

What is the Cheapest way to get to Hat Yai from Bangkok?

Apakah cara termurah untuk pergi ke Hat Yai dari Bangkok?
If you really want to travel from Bangkok to Hat Yai as cheaply as possible and don't mind a really long, uncomfortable journey, you could take a very cheap 3rd Class seat in an Ordinary train from Bangkok to Chumphon.
From Chumphon, you can then take another Ordinary train to Hat Yai.
Total price = 159 Baht

These trains can be fun (for a few hours) but don't expect any comfort and expect a least a few hours delay on these long-distance slow services.
To find the latest timetables for these or any other train on the SRT network:
You can visit the SRT's official website timetables page here >

Take a Bus from Bangkok Southern Bus Terminal to Hat Yai
Naik Bas dari Terminal Bas Bangkok Selatan ke Hat Yai
If for some reason you don't want to take a train, there are plenty of buses that operate between Bangkok Sai Tai Mai Bus Station (usually known just as the Bangkok Southern Bus Terminal) to Hat Yai.

As with the trains, you will find most coaches from Bangkok to Hat Yai operate overnight.

The journey time by bus is slightly faster than most trains at around 12 to 14 hours and you will end up at Hat Yai Bus Terminal (located around 3 km from the city centre).
This is fine if you are not stopping in Hat Yai for any time, as there are bus connections and many minivans to most destinations in the south of Thailand from the bus terminal.

If you are travelling on to Malaysia, you can take a minivan from Hat Yai Bus Terminal to Padang Besar (the border town with Malaysia).
The minivan will drop you off right in front of the immigration area.
You then get stamped out of Thailand and walk for around 5 minutes to the Malaysian immigration area.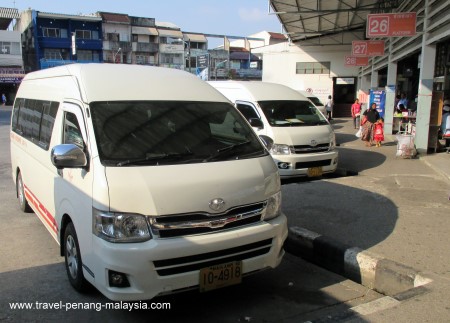 Minivan at Hat Yai bus terminal
For more information:
Visit our Padang Besar border page here >
For more information on transport from Hat Yai to the border:
If you want to stay in Hat Yai, you will have to take a songthaew from just outside the bus terminal to the city centre (it should cost 10 Baht).

With buses in Thailand, you get what you pay for.

Usually, the cheapest buses are the state-run Transport Company Buses.

There are also a lot of private bus companies that operate to Hat Yai, some offering more comfortable VIP services with extra legroom and low reclining seats.

Expect to pay around 750 to 1000 Baht for a bus ticket to Hat Yai from the Southern Bus Terminal in Bangkok.


Hat Yai Bus Terminal
Flight from DMK or BKK to HDY
There are a number of airlines flying on the route from Bangkok to Hat Yai.
These include:
Thai Lion Air
Thai AirAsia
Thai Vietjet
Thai Smile
Nok Air
Some fly from Don Mueang Airport (DMK) to Hat Yai (HDY).
Other depart from Suvarnabhumi Airport, Bangkok (BKK) to Hat Yai (HDY).

The duration of the flight to HDY is around an hour and a half.

Airline tickets from Bangkok to Hat Yai usually cost around the 2,000 Baht mark.

To find cheap flights from DMK/BKK to HDY click here >

From HDY Airport you can get a taxi or regular shuttle bus into the city centre, or you can make connections via minibus to popular tourist destinations like Koh Lipe and Satun for the ferry to Langkawi.


For information on all Ferries to Langkawi Island click here >
Related pages the Bangkok to Hat Yai page:

How to get from Hatyai to Penang Island (Pulau Pinang) >

How to get from Hatyai to Langkawi Island (Pulau Langkawi) >

How to get from Hatyai to Padang Besar border crossing >

How to get from Hatyai to Kuala Lumpur by train >

---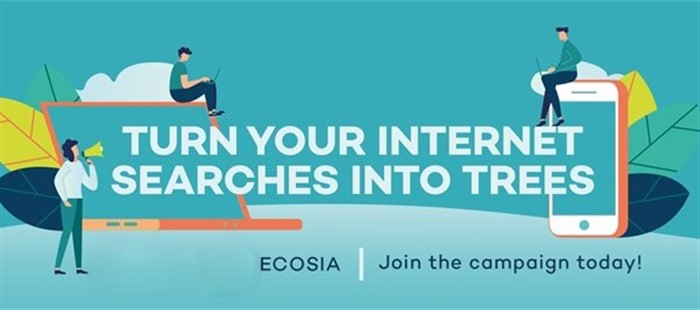 Ecosia - The Search Engine that Plants Trees >