Penang Botanical Gardens Photos
Our Penang Botanical Gardens photos page will hopefully give you more of an idea of what it is like in the Penang Botanic Gardens.
Located a few km outside of Georgetown on the site of an old quarry, the gardens are a great place to visit to escape the busy city streets, enjoy slightly cooler temperatures and take in some of the nature of Penang.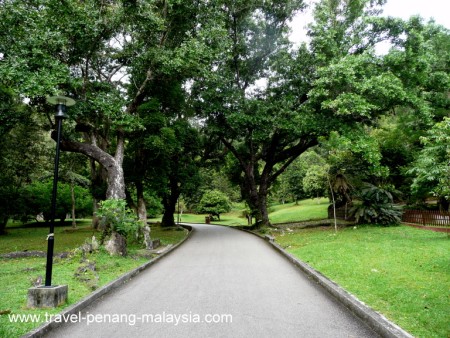 ---
---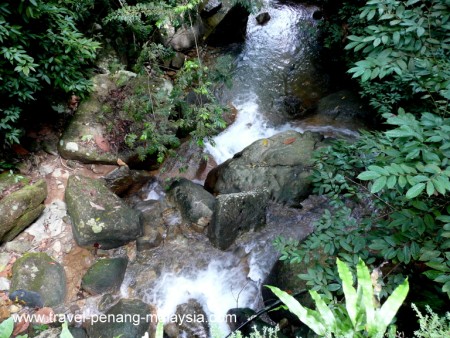 A river runs through the centre of the gardens, with many small waterfalls.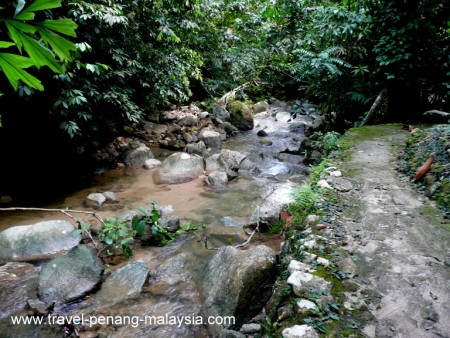 There are many different trees in the park.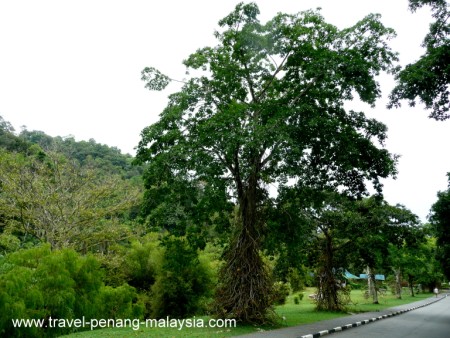 The amazing Cannon Ball tree with it's flowers.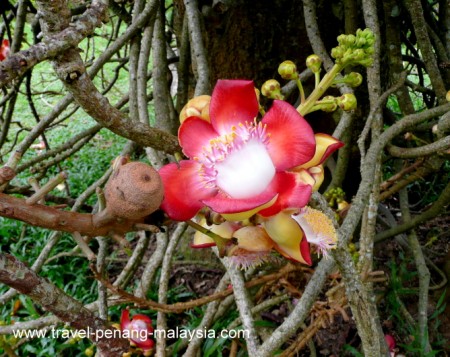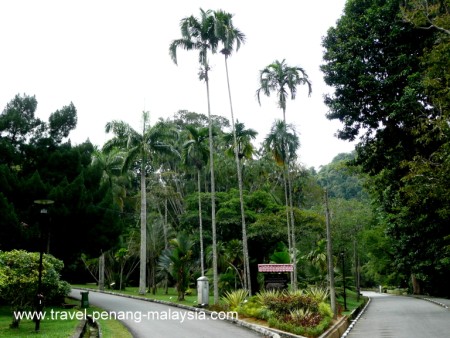 The Pinang Palm tree, after which the island takes it's name (Pulau Pinang).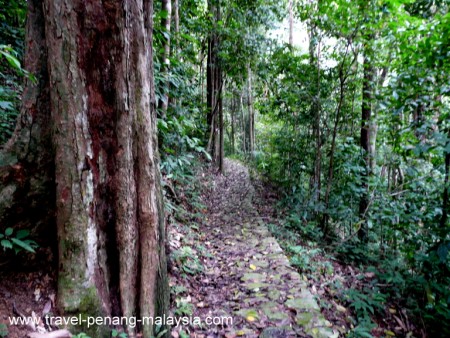 There is 1 1/2 km of paved tropical rainforest jungle track taking you up the side of gardens.
---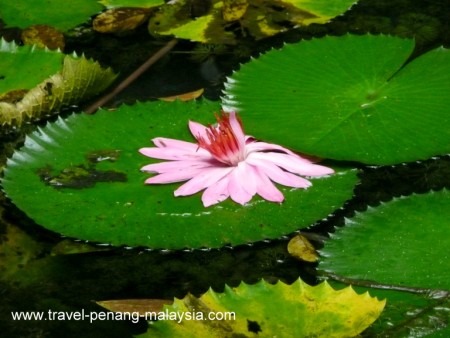 The jungle track takes you to the lily pond where you can see Terrapins.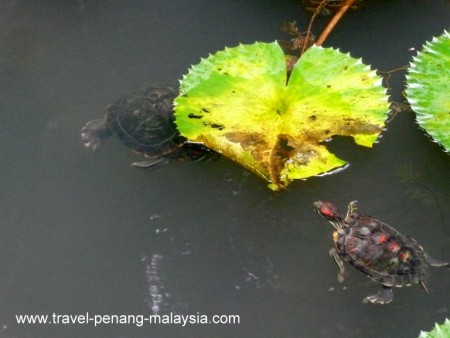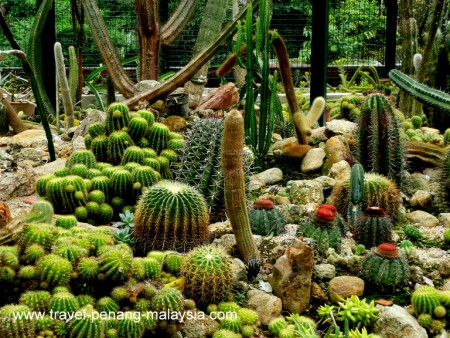 The Cactus House at the Botanical Gardens has a huge range of Cacti.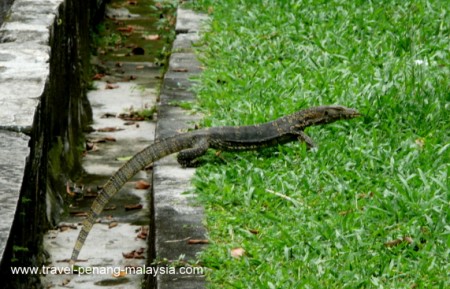 A Monitor Lizard. Some of the wildlife you may bump into.
There are quite a few Monkeys in the Botanical gardens. Long Tailed Macaques (above) and the much more cuter Dusky Leaf Monkeys.
---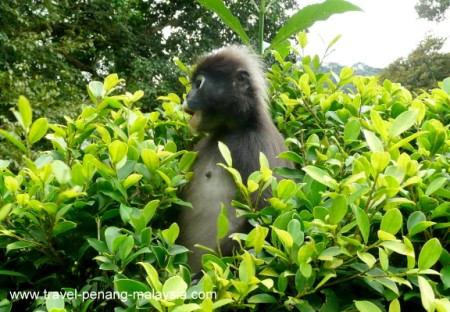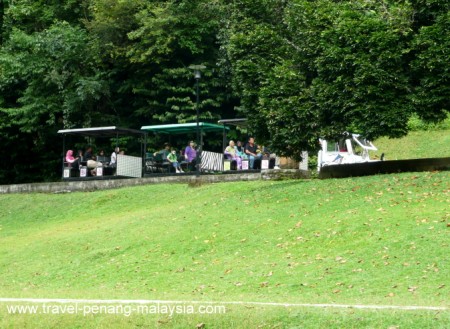 For those who do not want to walk you can take the garden "train" for a small fee.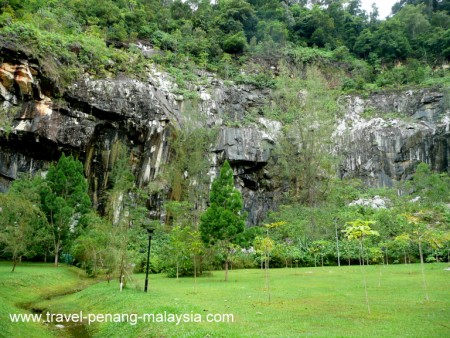 The Quarry Recreational Park is right next door to the Botanic Gardens.
---
---
For more information and how to get to the Botanic Gardens :
Please visit our Penang Botanic Gardens page here>>>
---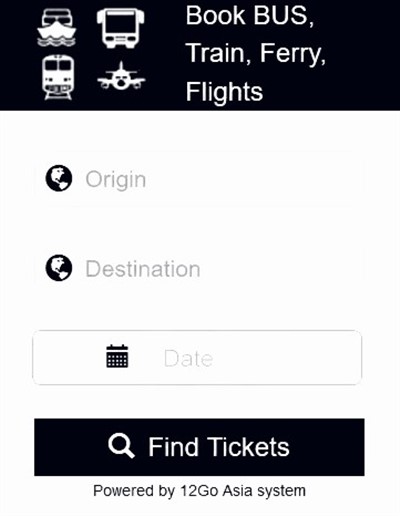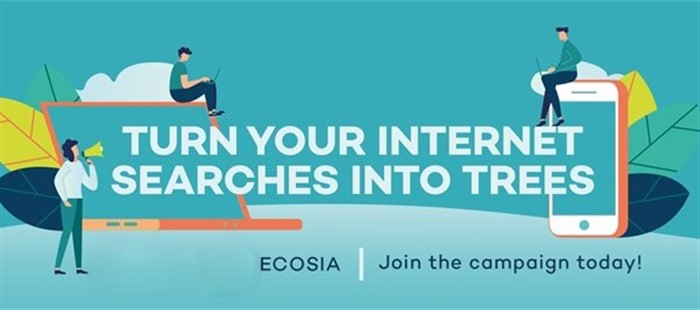 Ecosia - The Search Engine that Plants Trees >
More Photos from around Penang