Chinese Temples in Penang Malaysia
Photo Gallery
With it's large Chinese community, there are plenty of Chinese Temples in Penang and Georgetown boasts the best and oldest temples on the Island.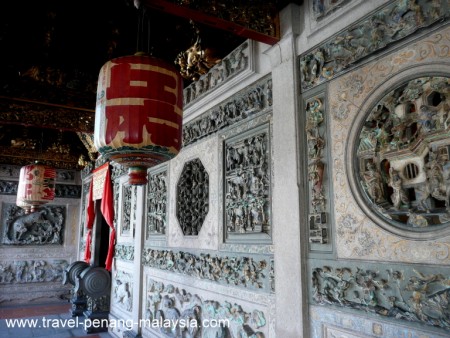 All the following temples are free to visit (at the moment) except Khoo Kongsi, but it really is worth the entrance fee with some of the best workmanship of any of the temples I have seen in Penang.
Believe me, I have visited probably too many temples on my travels and these days I rarely get impressed by any, but Khoo Kongsi Impressed! So if you only have a short time in Georgetown visit this one.
There are of course many more temples around the island, but the following temples are among the best and most popular for tourists to visit while in Penang.
The Best Chinese Temples to Visit In Penang

Goddess of Mercy Temple in Georgetown along Jalan Masjid Kapitan Keling (formerly Pitt Street), is one of the busiest temples in Penang and there are always plenty of worshippers in and around the temple.
Teochew Temple along Chulia Street opposite Little India.
The next 4 temples are all within a stones throw of each other on, or just off Armenian Street in Georgetown.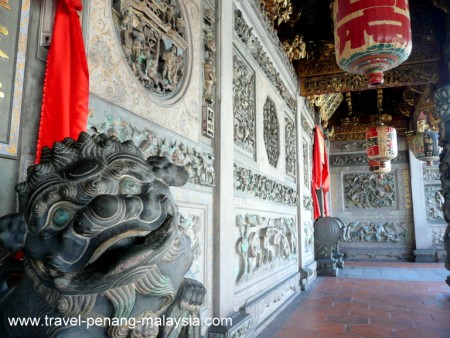 The Khoo Kongsi Temple is the most beautifully carved of all the Chinese Temples in Penang is is really worth the entrance fee.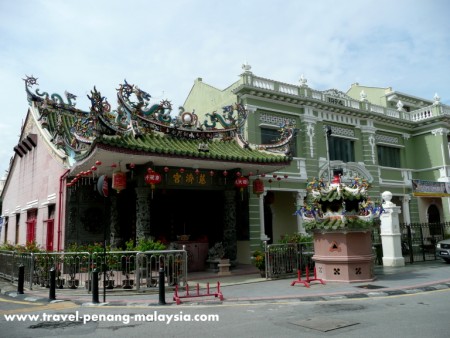 The Yap Kongsi Temple on Armenian Street.
---
---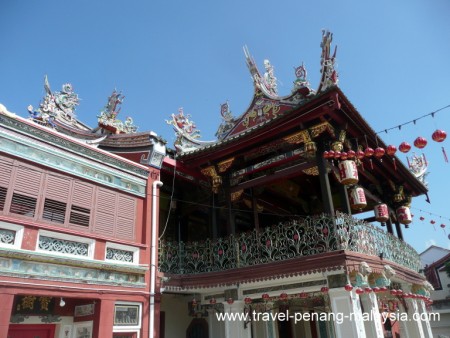 The Cheah Kongsi Clan House Temple on Lebuh Armenian.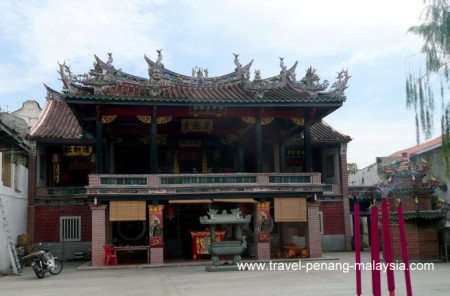 The Hock Teik Cheng Sin Temple in Armenian Street.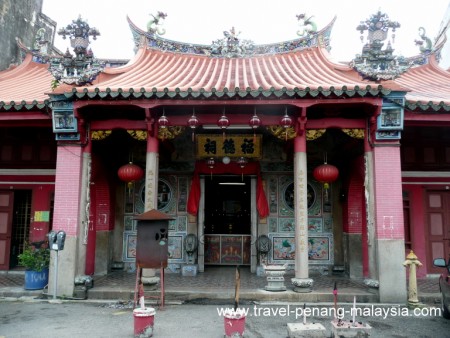 The King Street Temples is a small group of old Temples along Lebuh King, close to St George's Church and my favourite area of the city, "Little India".
The Hainan Temple can be found along Lebuh Muntri close to the many backpackers hostels in this area of town.
The Snake Temple in Penang out towards Penang Airport. It's a fairly long bus ride to get to and you may not see the snakes that you expect, so read our page to find out if it is worth the trip out there.
---
To see more of the most famous Temples, Churches and Mosques in Penang click here>>

---
---
---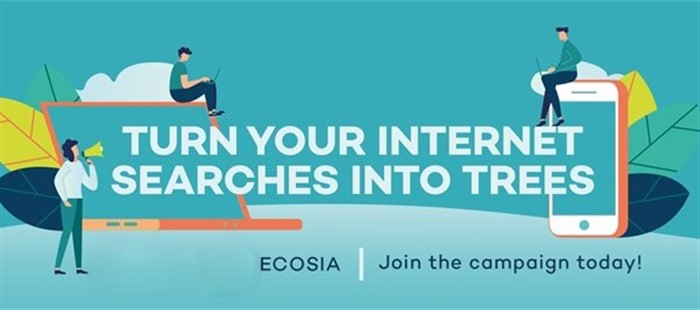 Ecosia - The Search Engine that Plants Trees >