Khoo Kongsi
The Leong San Tong Khoo Kongsi clan house / temple is without doubt, the most beautiful and ornate of all the clan houses in Georgetown Penang, and should be near the top of your list of tourist attractions to visit while you are in Penang.
The beautiful and ornate building that stands here today was completed in around 1906, after the original building was burnt down.
---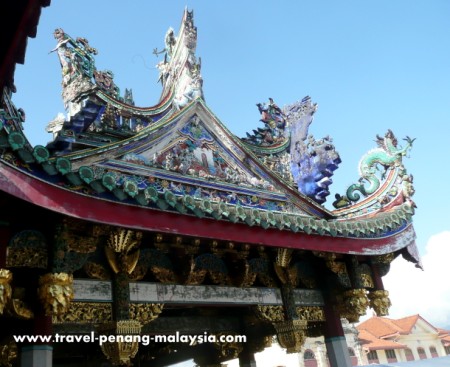 No expense was spared, with the best artisans and craftsman covering nearly every inch of the temple with detailed stone and wood carvings, along with gilded gold leaf, wall paintings and intricate tiled shard work.
Below the temple there is a museum where you can learn about the history of the Khoo clan dating back to their ancestral village of Sin Kang in China.
There is also an opera stage, large courtyard and 4 rows of terrace houses.
How to get there :

The temple can not be seen from the street.
To find the entrance - Walk along (Lebuh) Cannon Street towards the Acheen Street Mosque, which you can see at the end of the road.
You will find the entrance to the Temple compound on your left.
---
Opening Hours : Open daily from 09.00 - 17.00

Entrance Fee : RM10
---
---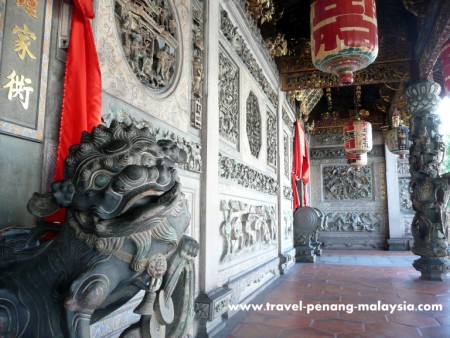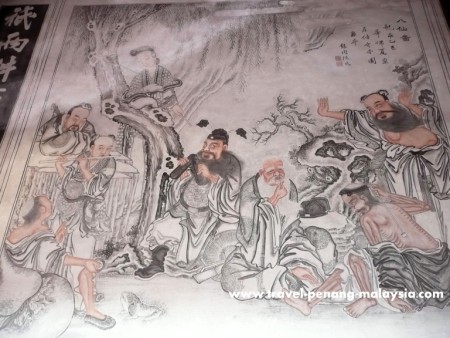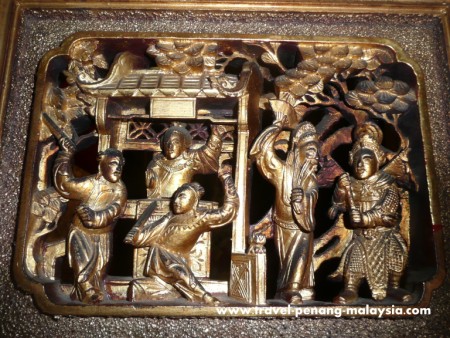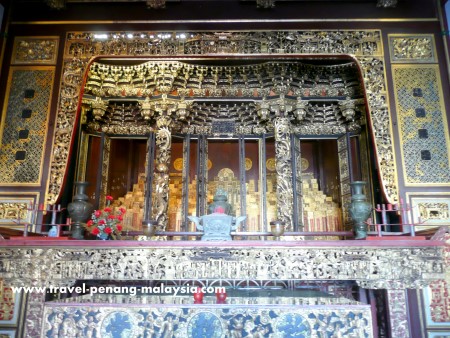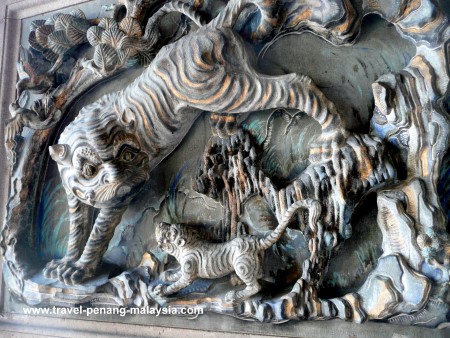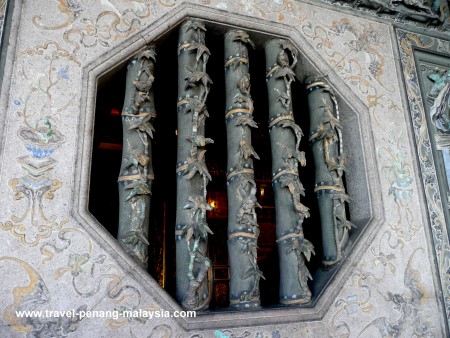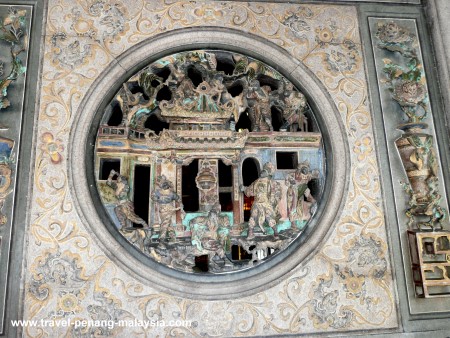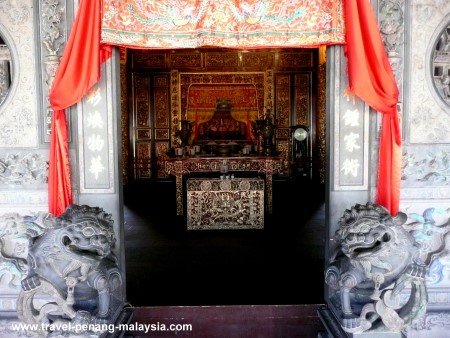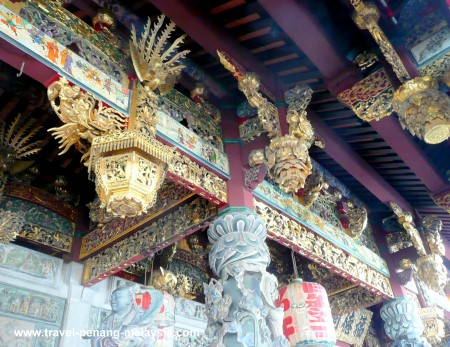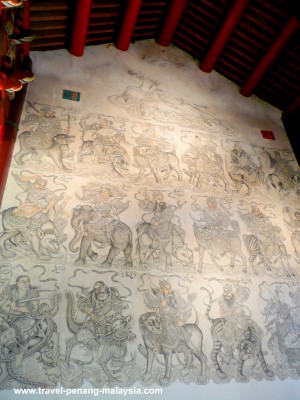 For more detailed information, you can visit the Temples own official website :
Places to Stay Near the Khoo Kongsi Temple :

If you would like to stay in this area of George Town, there are a number of upmarket Heritage Hotels just a couple of minutes walk away from the Temple, such as the Straits Heritage and Boutique Residence.
Move a little further away and there are more affordable accommodation such as the Armenian Street Heritage Hotel.

For more information and a list of all accommodation in this area, please visit our Armenian Street Hotels page.

Nearby places to visit in George Town :

When you are in this area of town, don't miss out on all the street art that can be found around here.

---
---