Heritage Buildings in Penang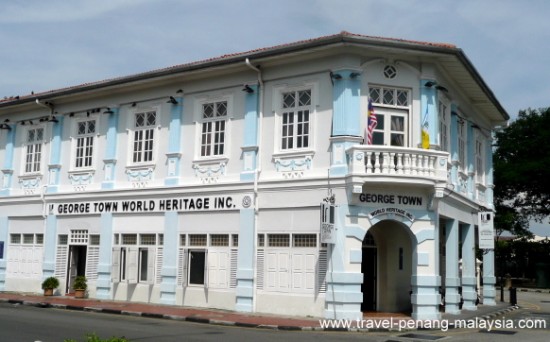 Georgetown Penang has dozens of heritage buildings to visit around the old part of the city and a good place to start is to visit the Penang Heritage Centre (pictured above).
Here you will be able to pick up brochures and maps as well as finding information about the different types of old shop-houses and there is even a 3D model of the old part of the city to help you plan your route.
They are open Monday to Friday from 8am to 5pm and located at the end of Lebuh Acheh a couple of minutes walk from the Acheen Street Mosque (turn left when leaving the mosque).
There is a lot of restoration work going on all around Georgetown ever since they got their UNESCO World Heritage Listing in 2008.
Below you will find some pictures of some of the beautiful old buildings around the city.
Please also visit our British Colonial Buildings page to see more photos of some of the best examples of Asian British colonial architecture dating back to the early 19th century.
Some recently restored buildings in Georgetown's Beach Street ( Lebuh Pantai ). They are now occupied with restaurants, shops and coffee houses. Please don't think there are no cars in Penang - Normally this road is full of them and traffic can be a real problem in the old narrow roads.
It's a Sunday morning and Beach street is closed off to traffic until 1pm so it is the best time to go out and take photos in this part of Georgetown.
A derelict old school house in George Town.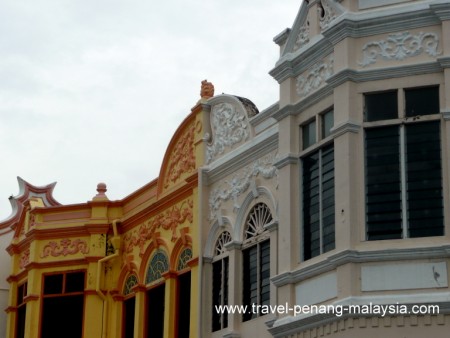 A row of restored houses in Georgetown.
Another restored house in Georgetown near to the upmarket area of Gurney Drive.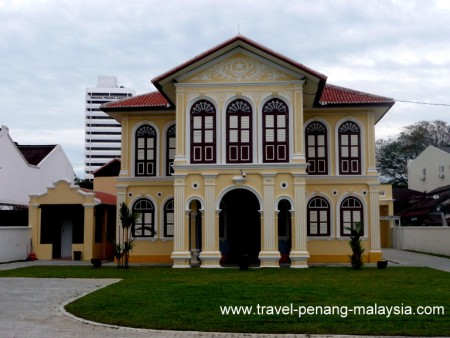 This old house is now a Heritage Gallery.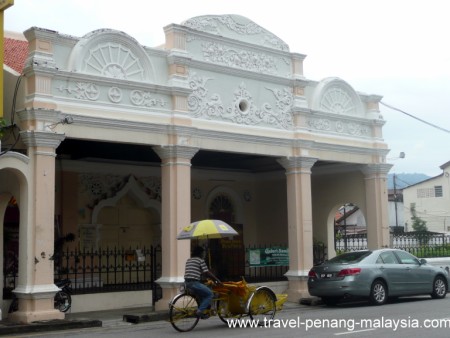 This restored building along Chulia street is now an art gallery.
One of Georgetown's most famous heritage buildings, "The Blue Mansion"- Cheong Fatt Tze Mansion.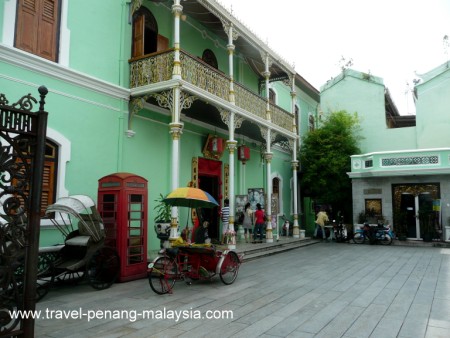 Another of Georgetown's famous heritage sites, the Pinang Peranakan Mansion is open to visitors daily and well worth the entrance fee.
The Penang State Museum is a good example of an early British colonial heritage buildings in Georgetown.
---
---
See more Pictures from around Penang
---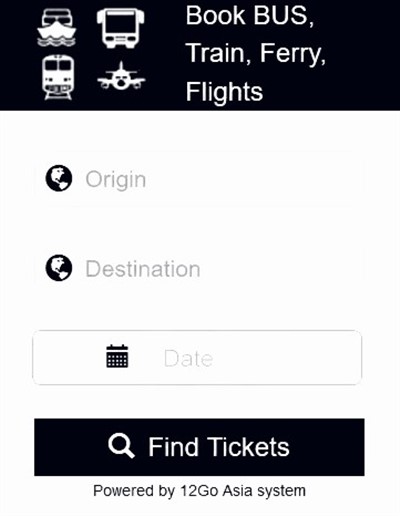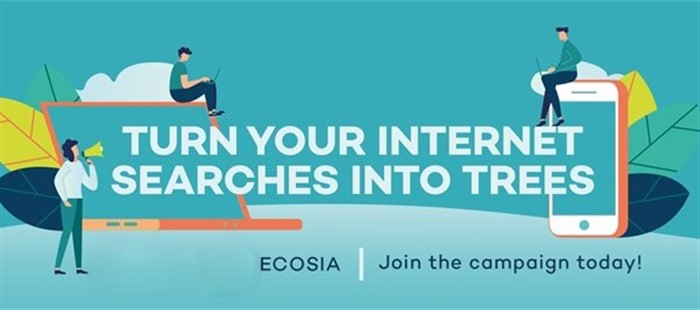 Ecosia - The Search Engine that Plants Trees >