Hotels in Bayan Lepas Penang
(Near Penang International Airport - PEN)
Below you will find a list of Hotels in Bayan Lepas Penang, an ideal location if you want to have accommodation close to Penang International Airport or be close to the Bayan Lepas Free Industrial Zone.
If however, you are visiting Penang as a tourist, you would be much better off staying in the city of George Town where all the sights and tourist attractions are located.

List of Hotels in and around the Bayan Lepas area of Penang Island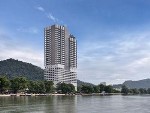 Lexis Suites Hotel Penang - 5 Star

Opened in early 2016, this new all Suites Hotel in Penang is located just a short drive away from the airport in the Teluk Kumbar beach area. Read More...

Read Reviews / Check Prices >>>

---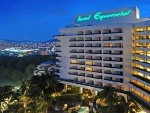 Hotel Equatorial - 4/5 Star
Large resort style accommodation in the south of the Island near Bayan Lepas, with it's own 18 hole golf course and surrounded by lovely countryside and mountain scenery.
With a total of 655 accommodations, rooms range from Premier Room, to Club Room, to luxurious Suites.
Facilities at this Penang Golf Resort include a varied selection of food and beverage outlets, an outdoor pool, gym, tennis and squash courts, sauna amd massage treatments.

---
---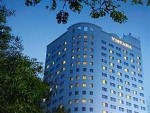 Vistana Hotel - 4 Star
A business class hotel located in Bukit Jambul close to Bayan Lepas, offering 238 Deluxe rooms and large two and three bedroom suites for larger families.
Executive Deluxe Room : are 28 square metres in size with modern designed rooms, available with both King sized beds or twin beds.

Executive Suites are much larger at 50 sqm and come with a separate living room and bedroom areas.

The Suite Wing offers guests a choice of much larger accommodation and come with either two or three bedrooms apartments, each with a large living and dining room area, a private balcony and guests staying here can also enjoy the added benefits of access to the Suite Wing Executive Lounge.
The property features an outdoors swimming pool, a 24 hour fully equipped Gym, on-site restaurant, Barista coffee bar and for those on business, there is the Hub 247 business centre.

Read Reviews / Check Prices >>>

---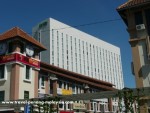 Eastin Hotel - 4 Star
The Eastin Hotel Penang is a 4 star business and leisure hotel located within walking distance to one of Penang's main shopping complexes, the Queensbay Mall.

The hotel offers 328 accommodations, from deluxe rooms to suites, with either a hill view or sea view overlooking Penang bridge and the island of Pulau Jerejak.

All rooms are individually air-conditioned and come with luxury bedding and fixtures.

Free internet access is available in all guest rooms, as well as satellite channel TV.

Each room has a kettle with Tea and Coffee, a mini bar, free bottled water and local newspaper and an in-room safe.

Facilities at the hotel include a swimming pool, gym, an on-site restaurant and lounge bar.
---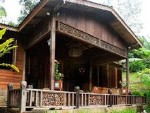 Fig Tree Hill Resort- 4 Star

A tranquil rainforest retreat with Balinese style villas. An ideal place to escape modern life for a while!

Read Reviews / Check Prices >>>

---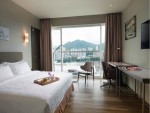 Olive Tree Hotel Bayan Lepas Penang - 3/4 Star

New deluxe hotel in Bayan Lepas located near Spice Arena / PISA, opened in August 2015.

Read Reviews / Check Prices >>>

---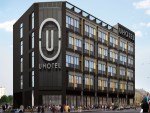 U Hotel Bayan Lepas - 3 Star

A new hotel in Bayan Lepas opened in February 2015, located along Jalan Sungai Dua, offering 128 rooms, aimed at the budget business traveller, with free airport shuttle services.
Check Prices / Read Reviews >>>

---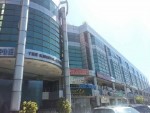 Krystal Suites - 3 Star
Apartment hotel in Bayan Lepas located in the Krystal Point Corporate Park, with one and two bedroom apartments.

Read Reviews / Check Prices >>>

---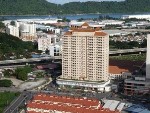 B Suite Hotel - 3 Star

This property offers larger than average rooms in Studio Suites and is within easy access to the Penang Airport and industrial zone.

Read Reviews / Check Prices >>>

---
Budget Hotels in Bayan Lepas Penang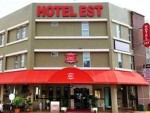 Hotel EST

Located very close to Penang International Airport (1 mile), an ideal place to stay for those with an early flight the next morning.

Read Reviews / Check Prices >>>

---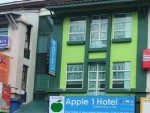 Apple 1 Hotel

Budget hotel in Bayan Lepas just opposite one of Penang's largest shopping centres, the Queensbay Mall.

Read Reviews / Check Prices >>>

---
---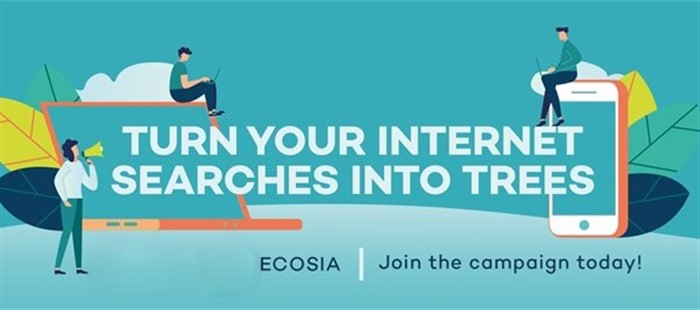 Ecosia - The Search Engine that Plants Trees >