Penang Hotels and Resorts

There is a large choice of Penang Hotels from budget guest houses and hostels to luxury beach front resorts.
Find your accommodation of choice by location in Pulau Pinang, Malaysia.
For more information, to read reviews and compare room prices, click on any of the links below.

With all the restoration work going on in Penang, there is an ever increasing number of places to stay in town.
If you would like to stay in one of these new hotels, click here to see the latest additions >>

List of Hotels in Penang Malaysia
Georgetown

Penang Road

This is a popular area for tourists with plenty of mid-range to luxury hotels in the area. Stay here if you want to have all the shopping, restaurants and night life on your doorstep, as this is the place where you will find most of the bars and nightclubs of the city.
Bayview  - 4 star

Cheong Fatt Tze Mansion - 4 star 

Cititel Hotel - 4 star 

Continental Hotel - 3 star 

Eastern And Oriental Hotel - 5 star

Edison - 4 star

Hotel Malaysia - 3 star 

Hotel Mingood - 2 star budget
Hotel Penaga - 4 star

See more hotels in this area >>>

Hotels by Penang Port

This area is getting a whole new facelift and there are going to be a number of luxury accommodations in this area of town.

Hotels in Chulia Street

This was once the backpacking district of the city, but these days there are plenty of renovated properties that offer some good lodging facilities. If you are looking for inexpensive accommodation, there are still a few here, but you will have a better choice along Love Lane, which is a turning off of Chulia St, or Muntri Street, which is just off of Love Lane.
Yeng Keng - 4 * boutique

Banana Boutique Hotel - 4 * 

Chulia Heritage Hotel - 3 *
1881 Chong Tian Hotel - 4*
Syok at Chulia Hostel

You may also want to consider the Little India area close by.
Or some of the Heritage accommodation in nearby Armenian Street.
Armenian Street Heritage Hotel
Boutique Residence
Or in Stewart Lane & Muntri Street.
Seven Terraces Boutique Hotel 4*
Muntri Mews 3*

See more hotels in the Chulia Street area >>>
---
Hotels Around KOMTAR
This is not my favourite area to stay in as it is a bit too far away from the old part of town and all its sights. However, if you want to be near to the shopping malls, this is a good choice for you. There are plenty of places to eat in this area and you could always jump on the bus to see the sights.

Cititel Express Hotel - 3*

Grand Continental - 3* (Now the Hotel Neo +)

Grand Paradise - 3* (Now the Glow Hotel)

HelicoNia Hotel

- 2*

Hotel Sentral - 3*

Red Rock - 3 *
St Giles - 4*

Sunway - 4*
Traders - 4* (Now the Hotel Jen)
See more hotels in the KOMTAR area >>>

You may also want to look at our Macalister Road hotels page, as this road runs off of KOMTAR.

Burma Road

Leading out of the old part of the city towards Gurney Drive, (Jalan) Burma Road offers a few choices of mid-range accommodation and some lovely heritage accommodation in the side streets..

Berjaya Georgetown (Now the Georgetown City Hotel) - 4 *
Hotel Royal - 4 *
Tune Hotel - 3 *
1926 Hotel - 3 *
See more hotels along Jalan Burmah and its side streets >>>

Gurney Drive
This is an upmarket area of George Town overlooking the sea, just a couple of kilometres from the Heritage area of the city. There are only a few luxury hotels along the drive itself :

Evergreen Laurel - 5 *
G Hotel - 5 *
The Gurney - 5 *
But there are a few less expensive places to stay in the back streets and surrounding areas.

Click here to see more accommodation in the Gurney Drive area >>>

Penang Beach Hotels
The most popular beach area of Pulau Pinang, there is a good choice of luxury beach front resorts or some more basic backpackers style inexpensive accommodation just a short walk away from the beach.

Annie's Homestay - Budget

Bayview Beach Resort - 4 *
EQ Ferringhi Hotel - 2 *                                        
Ferringhi Heritage - Budget
Ferringhi Inn & Cafe - 2 *
Golden Sands - 4 *
Hard Rock - 4 *
Holiday Inn - 4 *
Hydro Majestic - 4 *
Lone Pine - 5 *
Padua Inn - Budget

Parkroyal - 5 *
Rasa Sayang  - 5 *
Sri Sayang Resort Serviced Apartments - 3 *
This area is the nearest beach area to the city, so if you want to stay by the beach, but still be only a few minutes drive from the city centre, this area is a good choice for you.

Chymes Boutique Hotel - 3 *
Copthorne Orchid - 4 *
Flamingo by the Beach - 3 *l
Naza Talyya - 3 *
Paradise Sandy Beach Resort - 4 *
Tanjung Bungah Beach Hotel - 3 *
If you are looking for hotels near Penang airport, the following lodgings are located in Bayan Lepas.

Eastin Hotel - 4 *
Hotel Equatorial - 5 * resort and golf club.
Krystal Suites - 3 *
Vistana - 4 *
---
If you would like a few ideas to help you decide on which area of Penang to book your accommodation, read our Where to Stay in Penang page.

---
Related Pages
---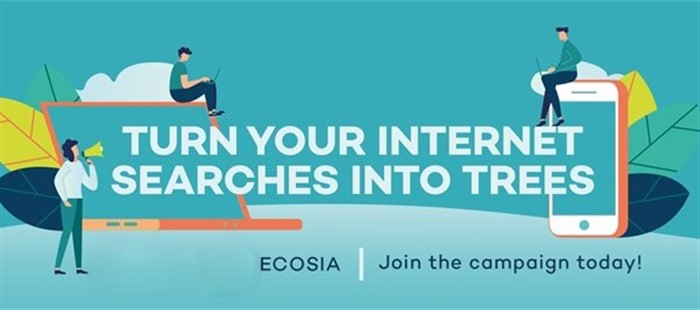 Ecosia - The Search Engine that Plants Trees >