Georgetown Hotels Penang Malaysia
There are many Georgetown Hotels to choose from, including cheap backpacker dormitories and guest houses, to high class 5 star historical heritage accommodation.

When deciding where to stay in George Town it is a good idea to shop around, read previous guests reviews and understand what sort of area the lodging is located in.
So, below I will explain to you the areas in the city where you will find most of the places to sleep in Penang city.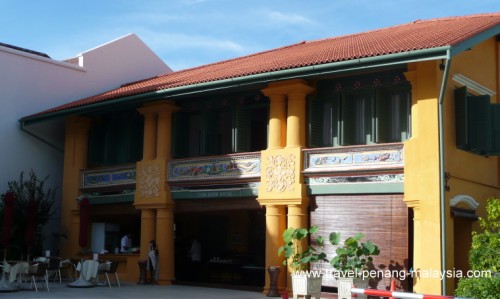 Quick Links :
Budget Hotels, Hostels and Guest houses >>
Where to stay in Georgetown

 Upper Penang Road
Penang Road is the main tourist area of George Town, with plenty of good places to choose from along the road itself and in the surrounding streets.
The road runs from KOMTAR and its shopping malls, all the way to the main night life area of Georgetown at the northern end (known as Upper Penang Road).
This is where you will find all of the more upmarket accommodation within a small area.
There are plenty of things to do in this area of town with restaurants galore, food centres selling hawker food, pubs and bars, nightclubs and shops.
You are also within easy reach of most of Georgetown's tourist attractions which are all within a 5 -10 minute walk of here.
Here is a selection of some of the best places to stay in this area.

Bayview - 4 star
Cheong Fatt Tze - 4 star heritage
The Edison - 4 star heritage

Yeng Keng - 4 star boutique heritage
Cititel - 3 star
Eastern And Oriental - 5 star heritage
Hotel Malaysia - 3 star
Hotel Mingood - 2 star budget
---
Chulia Street

Running through the heart of Chinatown, Chulia Street is the centre of the backpackers area, but there are now also many more upmarket places to stay, along with the many backpacker hostels and guesthouses which can be found along this street and the surrounding roads of Love Lane and Muntri Street.
Between the ferry jetty and Chinatown is Little India, which is a very vibrant and colourful part of the city and is a joy for your stomach if you like Indian food.
There are a few places to stay (mostly budget hotels & a few small heritage hotels) close by if you would like to stay here.
---
Gurney Drive Hotels Georgetown
A few km from the centre of the city, Gurney Drive is an upmarket area of Georgetown, overlooking the sea and full of modern high rise apartment blocks and a few luxury resorts.
There is no beach here, just a promenade that follows the gently curving coastline.
Many restaurants can be found in the area with many specialising in seafood and Gurney Drives most famous attraction, the hawker food night market which is always packed with both locals and tourists.
Shoppers will enjoy the Gurney Mall with it's upmarket retail outlets and cinema.
Evergreen Laurel - 5 *
G Hotel - 5 *
The Gurney - 5 *
If you can't afford the price tag of these hotels but would like to stay in this area you can always stay in the nearby Burma Road.
---
Burma Road Georgetown Hotels
Jalan Burmah is one of the main routes that lead out of Georgetown from Penang Road and offers a few good accommodation choices along its long path.
The downside to staying here is that it's quite a long way to get into Georgetown.
However, there are plenty of buses that run along this route every few minutes so you will not have to wait long to catch a bus into town.
Some of the lodgings are also within walking distance to the popular Gurney Drive area, with its upmarket shopping malls and famous evening hawker food stalls.
Like everywhere in George Town, you will find many restaurants along Burma Rd, but with not such a wide choice as you would have in the centre of town.
Georgetown hotels in this area

Berjaya Georgetown - 4 *
Royal - 4 * 
Tune  - 3 * 
1926 - 3 *
---
Around KOMTAR
KOMTAR is the islands tallest building and can be seen from nearly everywhere in Georgetown.
At it's base you will find shopping malls and the main hub for all of the islands bus routes as all inter island buses pass through or by here.
One off the main roads leading off of KOMTAR is (Jalan) Macalister Road where you will find many of the Georgetown hotels in this area of the city.
This is a busy road with plenty of restaurants as well as plenty of evening hawker food.
To get to Georgetown's tourist attractions from here you would need to get a bus or taxi as it's quite a long walk.
Glow - 3 * 
Neo+ - 3 *
Red Rock - 3 * 
Sunway - 4 *
Traders (now Hotel Jen) - 4 *
St Giles- 4 *
Cititel Express - 3*
---
Looking for inexpensive hotels in the city?
Visit our Georgetown Budget Accommodation page
or if you want some cheap places to sleep near the beach,
Visit our Budget accommodation in Batu Ferringhi page.

Leave Georgetown hotels for Penang hotels main page >>

---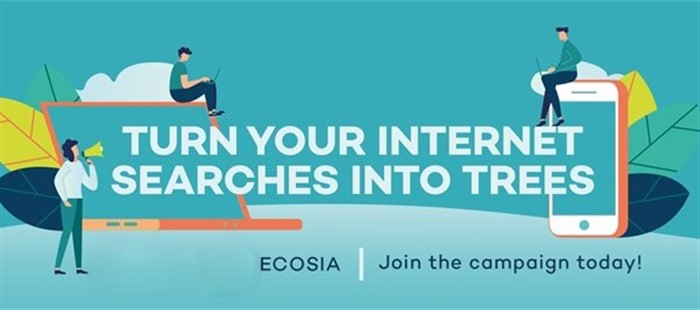 Ecosia - The Search Engine that Plants Trees >