Penang Heritage Hotels
There is an ever increasing number of Penang Heritage Hotels in George Town, with old houses and colonial mansions being renovated and turned into some very nice, unique accommodation and boutique hotels in Penang.
Below are a list of these heritage hotels, most of which offer good locations in the old parts of town.
Don't take too much notice of the star ratings of these hotels, some of them are a bit off!
We've put the cheaper hotels at the bottom.
If you would like to stay in any of these heritage hotels in Georgetown, we would advise you to book as early as possible, especially for the smaller ones with only a few rooms available.
List of the Best Penang Heritage Hotels

For more information, to read reviews or compare room prices at tripadvisor, just click on the hotels name.

---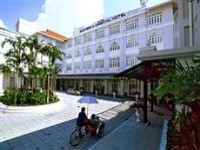 Eastern And Oriental Hotel Georgetown - 5 Star

Penang's original luxury hotel has been host to the rich and famous for centuries and offers not only classy accommodation, but a great location too. Built by the Sarkies brothers the hotel first opened back in 1884 the E & O is the most famous hotel in Penang. Read More...

---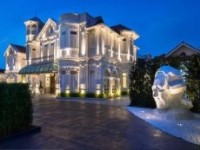 Macalister Mansion - 5 Star
A restored former Governors Colonial mansion offers some unique accommodation, with just eight luxury rooms with a contemporary design. This property is located a short drive away from the heritage area of the city on Jalan Macalister. Read More...

---
For more 5 star hotels in Penang click here>>

---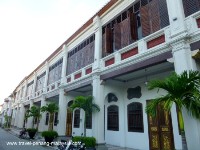 Seven Terraces Hotel Georgetown - 4 Star

A highly rated, award winning boutique heritage accommodation in a quiet area of town, close to all the historical sights and overlooking St George's Church to the rear. This heritage property always seems to be at the top of the list of "best hotels in Penang" on Tripadvisor. Read More...

---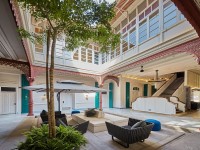 This new Heritage hotel in George Town Penang was opened in July 2016 in what was formerly the old Cathay Hotel. The property has been beautifully restored and now offers 35 luxury guest accommodations along Leith Street.
---
See more of the latest hotels to open in Penang Island here >>

---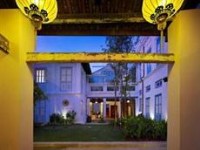 23 Love Lane Hotel Georgetown - 4/5 Star

A small boutique hotel located near to the Penang museum in the centre of Georgetown's historical district in a renovated colonial bungalow, set back from the street. Love Lane is a popular road just off of Chulia Street full of budget accommodation.

---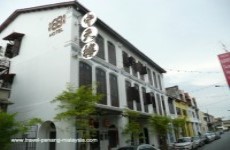 1881 Chong Tian Hotel Georgetown - 4 Star

Chinese heritage hotel in the heart of Chinatown on the corner of Campbell Street and a short walk to the popular shopping and dining area of Penang Road and KOMTAR.
---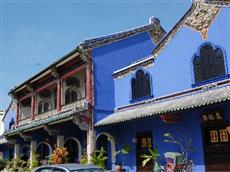 Cheong Fatt Tze Mansion Penang - 4 Star

Located on Leith Street just one road down from Penang Road, the "Blue Mansion" is one of Georgetown's most famous sights and offers 16 rooms for guests. The also conduct daily tours of the property if you just want to visit.

---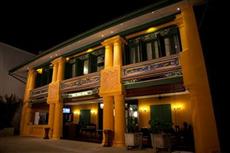 Yeng Keng Hotel Georgetown - 4 Star

This heritage accommodation is in a beautifully restored mansion along the popular tourist area of Chulia Street with just 20 rooms available.
---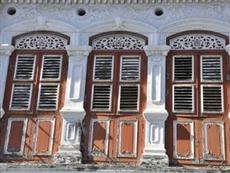 Campbell House Georgetown - 4 Star
Campbell House is a newly renovated accommodation on Campbell Street in the centre of Georgetown and offers 11 rooms all individually decorated. Read More...

---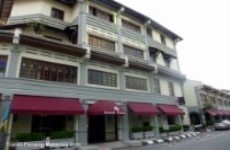 Hotel Penaga - 4 Star
A Boutique Heritage accommodation located close to the popular area of Penang Road, which is just a couple of minutes walk away.

---
For more 4 star hotels in Penang click here>>

---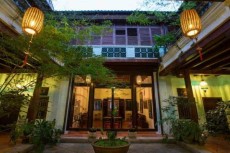 This small heritage accommodation is located on China Street in the Little India area of the city.

---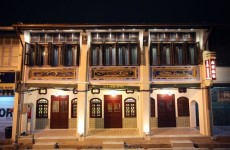 Nam Keng Hotel - 3 Star

A good value 3 star heritage accommodation in a good location on Cintra Street (just off Chulia Street).

---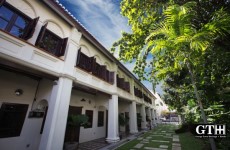 Muntri Grove Hotel - 3 Star

A relatively new 3 star heritage hotel offering an excellent location, hidden away in a quiet corner at the top end of Muntri Street, just a couple of minutes walk away from Penang Road.

---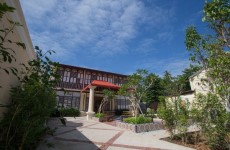 Jawi Peranakan Mansion - 3 Star

This new heritage accommodation in George Town recently opened in early 2016 and is located in a quiet area along Hutton Lane.

---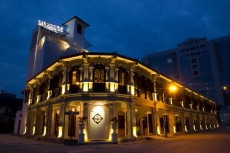 Museum Hotel - 3 Star

Located just off Transfer Road, this hotel is a little bit away from the old part of town, but is a popular choice.

---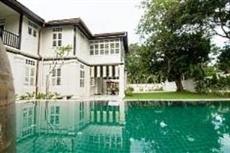 Clove Hall Hotel Georgetown

This restored Edwardian bungalow offers just six suites and is located just outside of the city centre off of Burma Road.
---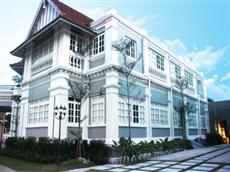 Deluxcious Heritage Hotel Georgetown

With only 18 luxury rooms and suites this heritage accommodation also offers an on-site luxury Spa.
---
Palanquinn Heritage Suites Georgetown - 4 Star

Offers just a couple of rooms in restored houses just behind the Thai Temple and close to the popular upmarket Gurney Drive.
---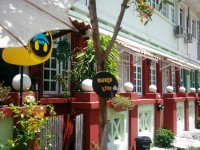 Mango Tree Place Hotel Georgetown - 3 Star

A highly rated B & B hotel just off of Burma Road and a short taxi or bus ride into the city centre and all its attractions.
---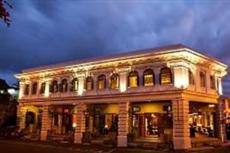 Straits Collection Georgetown - 2 Star

The Straits Collection offers just 4 rooms along the historic Armenian Street.
---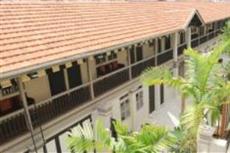 Muntri Mews Georgetown - 3 Star

The Muntri Mews offers 9 rooms along Muntri Street which is just a short walk to Penang Road and the tourist sites of Georgetown.
---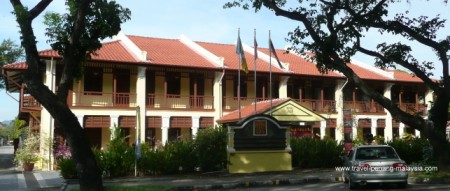 1926 Heritage Hotel - 3 Star

The 1926 Hotel in Georgetown is made up of 24 restored link houses and is located outside the main area of George Town along Burma Road.
---
For more 3 star hotels in Penang click here>>

---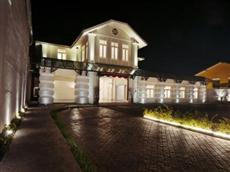 Chulia Heritage Hotel Georgetown - 2 Star

This Heritage hotel in Georgetown offers a good location along Chulia Street, set back from the road and within walking distance of everything you will need while visiting George Town.
---
Sattcle Heritage House Apartments Georgetown - 2 Star

Heritage house apartments a short distance from the city centre near Burma Road.
---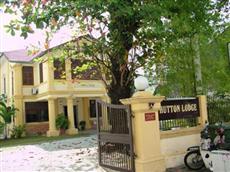 Hutton Lodge Penang Georgetown - 2 Star

This budget Penang heritage hotel offers a good location just off of the popular Penang Road.
---
---
---