Kek Lok Si Temple
Penang Malaysia

The Kek Lok Si Temple in Penang (also known as the Temple of Supreme Bliss) is the largest and one of the most popular Buddhist temples on Penang Island.
Located in the rolling hills overlooking a suburb of Georgetown, Air Itam, the temple began construction in the early 1890s and is still going on today.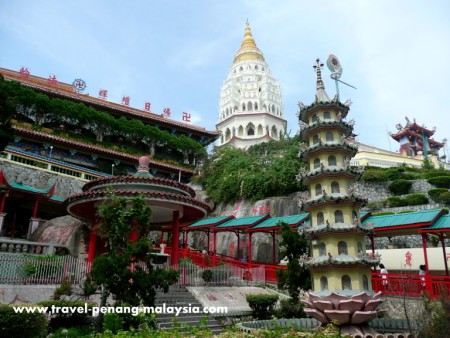 On the main approach to the temple, you walk up a stairway full of shops selling all the tacky tourist souvenirs you could imagine, from t-shirts to fake dog poo!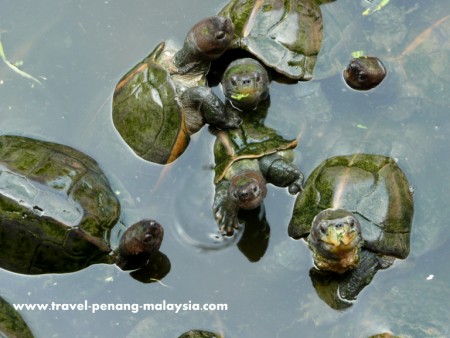 In between the shops you will find the turtle pond.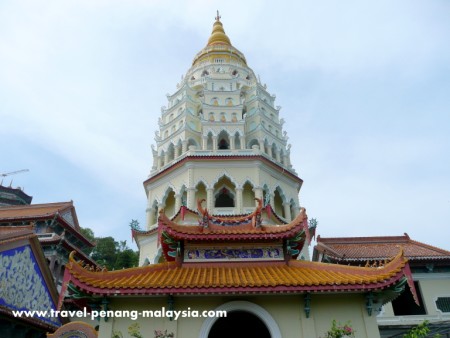 The seven-storey Pagoda of 10,000 Buddhas, a mixture of Chinese, Thai and Burmese styles, built in 1930.
You have to pay RM2 to enter the Pagoda.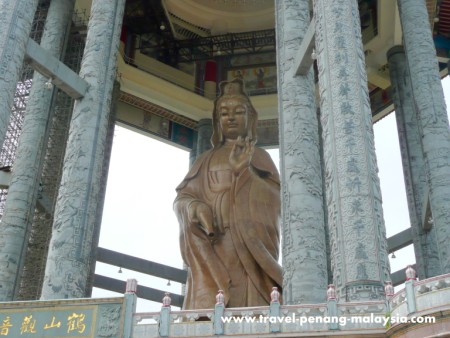 A 30.2m bronze statue of the Kuan Yin "Goddess of Mercy" completed in 2002.
To reach the statue you can use the inclined lift for RM2 each way - You can use the road to walk back down!
Kek Lok Si Temple Map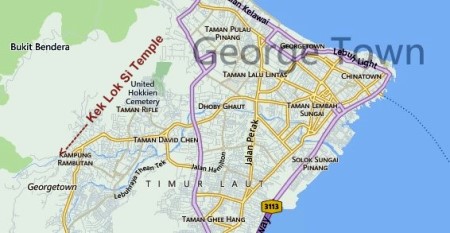 ---
Opening Hours (waktu operasi): 9 am - 6 pm
Entrance Fee to Kek Lok Si (harga tiket):
You do not have to pay to enter the temple grounds, but you have to pay RM 2 if you want to visit the Pagoda and RM 2 each way to use the inclined lift to the top.
Want to visit the temple and Penang Hill on a group or private tour?
---
---
How to get to Kek Lok Si by bus from Georgetown

RapidPenang runs regular buses out to Air Itam.
Bus numbers 201, 203 or 204 will take you to the base of the temple where you have to walk up the narrow lane and stairway full of the souvenir shops.
If you have your own transport or have rented a motorbike for the day, you can drive all the way up to the top where there is a car park.
For more information on buses in Penang please visit:
Many people who visit Kek Lok Si, also take the opportunity to visit Penang Hill during the same day trip, as the Funicular Railway that takes you to the top, also starts from Air Itam.
The easiest way to get to from Kek Lok Si to Penang Hill lower station is to take a short bus trip (Bus number 204) from the main road at the temples lower entrance.
For more information about Penang Hill click here >
For information on the train to the top click here >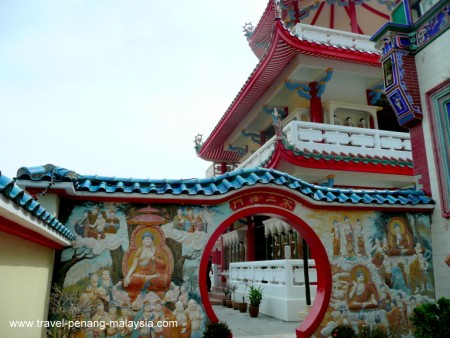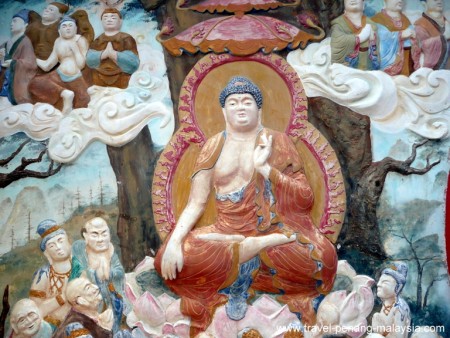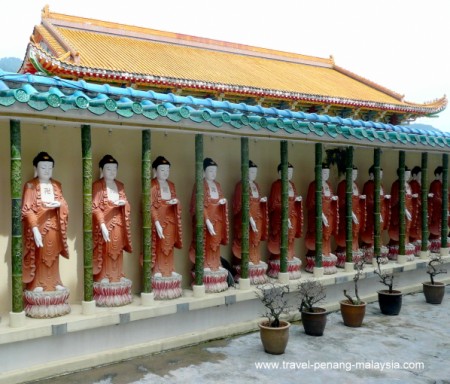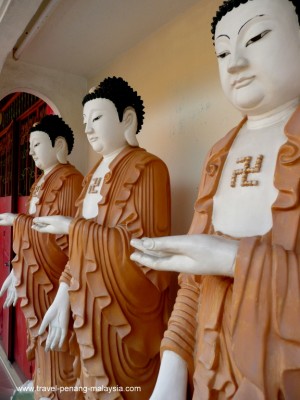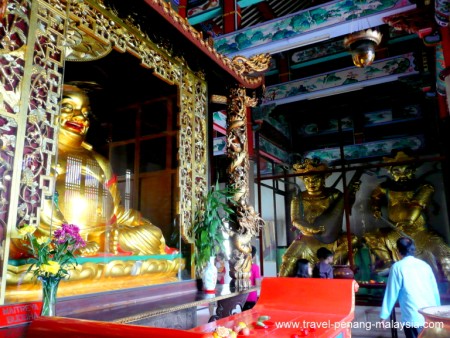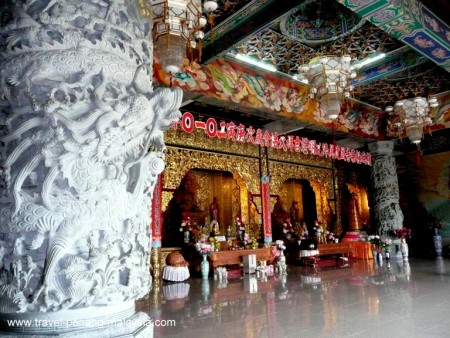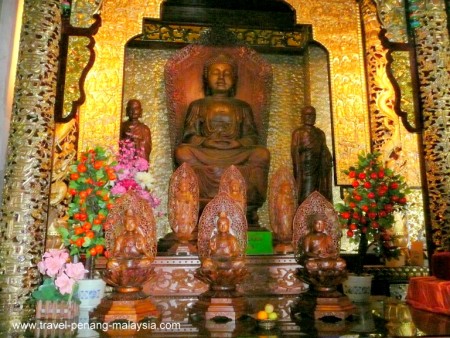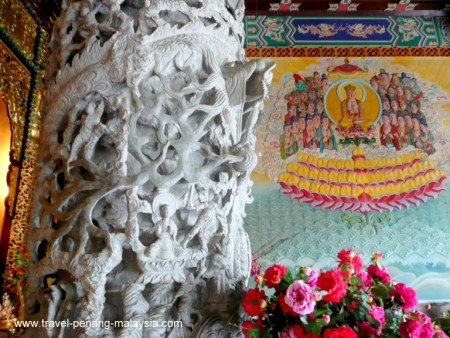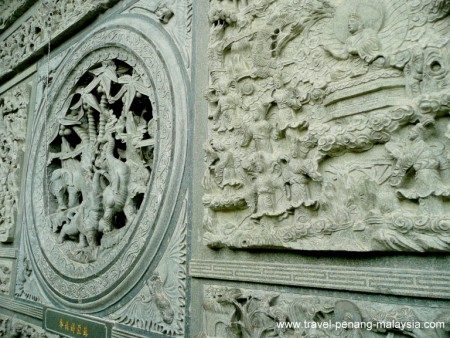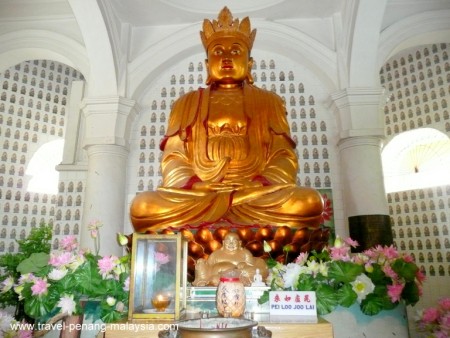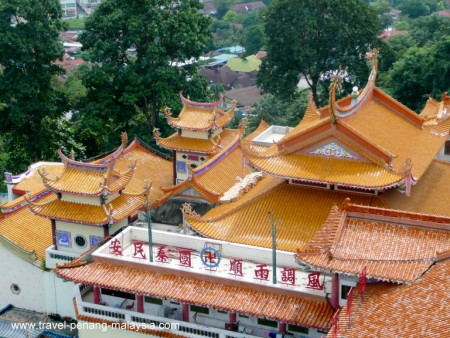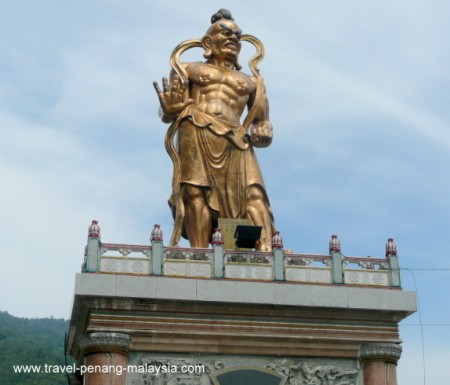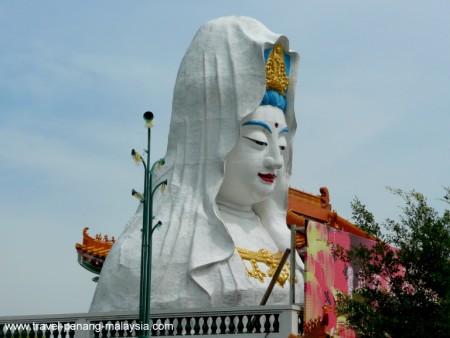 ---
For more popular Temples to visit while in Penang, click on any of the pictures below for more information.

---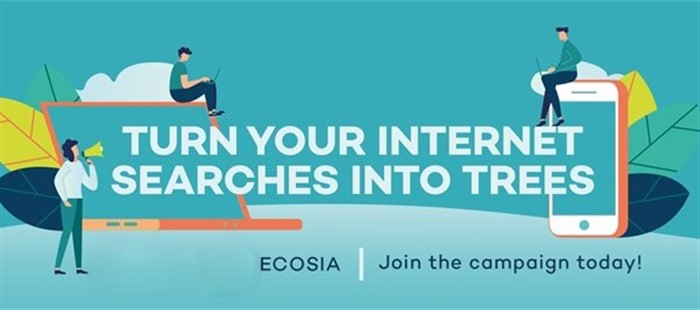 Ecosia - The Search Engine that Plants Trees >