New Hotels in Hong Kong 2018 / 2017
See our list of the latest new hotels in Hong Kong opened in the last few years, with all the best openings for 3, 4 and 5 Star accommodation on Hong Kong Island and Kowloon.

Newest Hong Kong Hotels Opened in 2018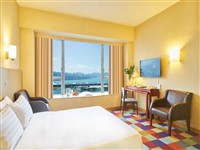 Hotel Cozi Harbour View Hong Kong

This new mid-range hotel in Kwun Tong, East Kowloon opened in February 2018 and offers good value accommodation, with 598 guest rooms, many offering fine views over the bay to Hong Kong Island.

Read Reviews / Check Prices >>>

---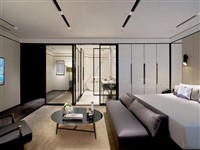 The Murray, Hong Kong, a Niccolo Hotel

The new 5 Star hotel in Central, Hong Kong Island opened in January 2018, The Murray features 336 guest accommodations ranging from spacious Deluxe Rooms measuring 47 sqm, to a variety of luxurious Suites.
The property features a good selection of fine dining establishments, rooftop bar, swimming pool, spa and gym.

Read Reviews / Check Prices >>>

---
New Hotels in Hong Kong Opened in 2017 / 2016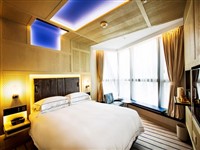 The Emperor Hotel Wanchai, Hong Kong

A new 4 Star hotel in Hong Kong Island's Wan Chai district opened in December 2017, offering a total of 299 guest accommodations from 22 sqm Superior Rooms to Executive Suites.

Read Reviews / Check Prices >>>

---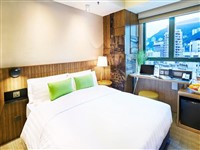 Hotel Ease Access Wan Chai, Hong Kong

This new 3 Star hotel offers a good location in Wan Chai, between Causeway Bay and Central on HK Island. The hotel was opened in December 2017 and offers 50 good value rooms, ranging from 13 sqm to 23 sqm.

Read Reviews / Check Prices >>>

---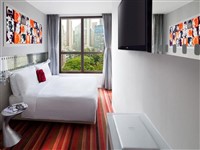 Travelodge Central Hollywood Road, Hong Kong

This new deluxe hotel opened in September 2017 in one of the trendiest neighbourhoods in Hong Kong Island, offering a total of 148 guest accommodations from 13 sqm Superior Rooms to 18 - 25 sqm Premier Rooms.

Read Reviews / Check Prices >>>

---
Disney Explorers Lodge, Hong Kong

This new hotel on Lantau Island, HK, opened in April 2017 and is the newest of the three Disneyland Resort hotels.

Read Reviews / Check Prices >>>

---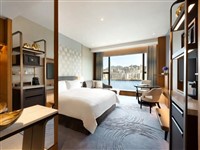 Kerry Hotel Hong Kong

A new luxury hotel in Kowloon opened in April 2017, the Kerry is a relatively new brand of the luxury Shangri-La Hotels and Resorts group.

This new property offers a total of 546 guest accommodations, many with fine views over Victoria Harbour and the impressive Hong Kong Island skyline.

Deluxe Rooms measure 42 sqm and come in either "City View" or "Sea View" varieties.

Premier Rooms are more spacious at 52 sqm and also come in either Sea or City view varieties.

Upgrading to the hotels "Club Rooms" offers extra personalised service and access to the private Club Lounge, where you can enjoy complimentary breakfast, drinks and snacks throughout the day and cocktails and canapés in the evening.

The Kerry also offers a range of more spacious and luxurious Suites with a separate living area and kitchenette, ranging from 90 sqm Executive Sea View Suites, 143 sqm Specialty Suites, to the 290 sqm Presidential Suite.

The property features the Kerry Health Club with a fitness centre, outdoor heated swimming pool and various studios for keep fit, four on-site restaurants and a bar.

Read Reviews / Check Prices >>>

---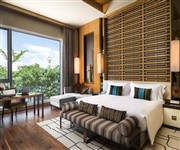 The Olympian Hong Kong

This new luxury boutique hotel in Kowloon was opened in early 2016 and offers just 32 guest accommodations in spacious rooms and suites, with all the comforts of a luxury residence.

Deluxe Olympian Rooms measure between 43 to 50 sqm and offer a King size bed and views of the city from their floor-to-ceiling windows.

Grand Harbour View Rooms are between 60 to 66 sqm with a King size bed and fine views of Victoria harbour.

Olympian Suites measure 66 to 75 sqm and come with Twin or a King size bed.

The property features a fitness centre and a private lounge.
Read Reviews / Check Prices >>>

---
---
More of the Newest Hotels opened around Asia: