Cititel Hotel Penang Road Georgetown Malaysia

The 4 star Cititel Hotel Penang is located on Penang Road where you will find Georgetown's main entertainment area just a minutes walk from the hotel.
The hotel offers over 451 rooms from standard rooms to executive suites.
---
---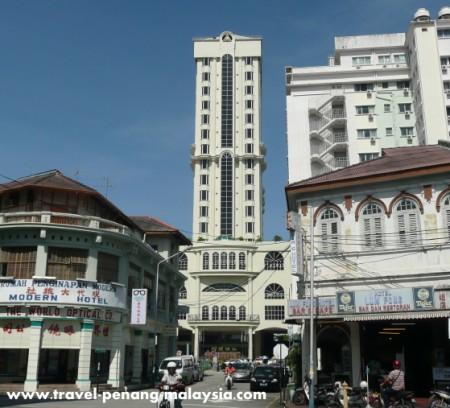 If you are looking for the new Cititel Express Hotel opened in April 2015 click here>>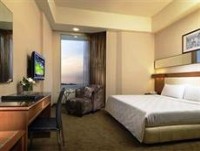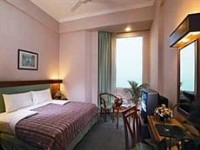 Accommodations :
Room come in either Standard Room, Superior Room, Deluxe Room or Executive Suite, with a choice of either King or Twin beds.

All rooms are come equipped with individual A/C, ceiling fan, mini fridge, TV with satellite channel / in -house movies and free broadband internet access.

---
Location : on Penang Road where you will find many restaurants & hawker food outlets just on your doorstep.
The pubs and nightclubs of Upper Penang Road are also just a couple of minutes walk away front the front entrance. 

To get to the major tourist attractions in Penang, you are about 5-10 minutes walk away.
It is around a 10 minute walk along Penang Rd to get to KOMTAR and all the large shopping Malls around here.
You can also catch a bus from Penang Rd to most parts of the island.
The nearest bus stop is a few minutes walk past the entrance to Chulia Street.

---

Guest Reviews
Or compare room rates for the best deals here >>>

---
More hotels close to the Cititel that you may want to look at :

---
Dining :
Main Street Café - located on the lobby level serving international, Thai and local food.
Open 24 hours a day
Kirishima Japanese Restaurant - Located on lobby level with a sushi counter and other Japanese cuisine.
Opens 12noon to 2.30pm (Lunch) and 6.00pm to 10.30pm (Dinner)
Zhonghua Gourmet - Chinese Restaurant on the lobby level.
Open on Mondays to Saturdays 11.00am to 2.30pm (lunch) 6.00pm – 10.30pm (dinner)
Sundays and Public Holidays 9.00am to 2.30pm (lunch) 6.00pm – 10.30pm (dinner)
Outside the Cititel Hotel Penang, guests will find dozens of local restaurants within just a minute or two's walk. For hawker food the nearby Red Garden food court is an excellent way to try some of the local dishes and seafood, along with a beer or two and live music / entertainment.

---
Address & Contact Telephone Numbers for the Cititel Hotel Penang Road :

66 Jalan Penang
10000 Penang, Malaysia
Telephone number : 604 370 1188
Fax : 604 370 2288
Reservation Toll Free : 1800 383 388
E-mail : resvn@cititelpenang.com
Enquiries : mktg@cititelpenang.com
Official Website :
---
More 4 star hotels in George Town :

More Accommodation in the Penang Road area

---