Kangar to Penang - How to Travel by Bus, Train, Taxi

If you're planning a journey from Kangar to Penang Island (Georgetown), our travel guide will navigate you through the three main modes of transport available: bus, train and taxi, taking into account the price, travel time and comfort.
How to Travel from Kangar to Penang by Bus
First off, let's look at taking a bus from Kangar to Penang.
It's a budget friendly way to travel and there are usually a number of departures a day from the Kangar Bus Terminal (which is located within walking distance of the centre of the town) to Butterworth (Penang Sentral) Bus Terminal on the mainland (with just a few buses that continue on to Sungai Nibong Bus Terminal on Penang Island).
The journey time by bus is scheduled at around two and a half hours from Kangar to Butterworth (depending on the traffic and road conditions) and Malaysian buses are equipped with comfortable seats and air conditioning.
Once you arrive at Butterworth Penang Sentral Bus Terminal you then have a short walk through the terminal building to the ferry terminal for the boat over to Georgetown on Penang Island.
We do not recommend you take the bus to Sungai Nibong bus station as for most travellers heading to Georgetown, taking the ferry from Butterworth to Georgetown is easily that best and quickest way to travel.
Companies such as Plusliner, Maraliner, Utama Express, Cepat Express, and Kesatuan Express offer departures from Kangar to Butterworth Penang. The cost of a bus ticket ranges from MYR 15 to MYR 20 with buses running from early morning until the evening, ensuring easy connections between the two cities.
A Plusliner bus in Malaysia
If you would like to check for the latest bus timetables from Kangar to Butterworth / Penang, visit these online bus booking agents:

Please note: A lot of these buses originate from Kuala Perlis so can get very busy during holiday periods when they may be already full with passenger coming off the ferry from Langkawi before they arrive in Kangar.

How to Travel from Kangar to Butterworth Penang by Train
Next up, let's look at travelling by train from Kangar to Penang - a quick, efficient, and affordable alternative.
KTM (Keretapi Tanah Melayu) runs regular ETS and Komuter (commuter) train services from Arau (the nearest train station to Kangar - 11 km away) to Butterworth Railway Station.
You can take a cheap local MyBas bus from Kangar to Arau Railway station (20 - 30 minutes) or a taxi.
The most frequent and cheapest trains departing from Arua to Butterworth are the KTM Komuter services (taking just over an hour and a half to get from Arau to Butterworth).
You can see the latest KTM Komuter train timetable by click on the link below:

Arau to Butterworth- KTM Komuter train timetable >
Other, more comfortable but more expensive and less frequent ETS trains also operate on this route.
You can see the latest ETS train timetable here >
If you take the local bus and then a Komuter train, the total cost of your tickets is around 13 MYR making it the cheapest way to travel from Kangar to Penang.
Plus, the scenery is much nicer when travelling through the Malaysian countryside on a train rather than travelling on the bus.

Carriage on a KTM Komuter train from Arau to Penang
Taxi from Kangar to Butterworth or Penang

If you want to splash out and take a taxi ride from Kangar to Penang it will be the quickest way to travel at about two hours (to Butterworth) and about two and 20 minutes to Georgetown Penang.
However, the cost will be significantly higher than both buses and trains even if there are four of you sharing the cost.

If you do want to travel by taxi, the best thing to do is to go to the main taxi station in Kangar located in the car park opposite the shopping mall in the centre of town (along Jalan Penjara - look out for the KFC next to the car park).
There, they will have fixed prices shown on their board for Butterworth and Georgetown Penang.
If you book a taxi through your hotel, you will probably pay much more. So, if you get the chance, take a walk down to the taxi station to see what the current taxi fares are.
Then you will be armed with the knowledge to haggle for a better price for a taxi from your hotel or you can arrange for one of these drivers to pick you up from your hotel later.

---
In conclusion, whichever mode of transport you choose to take from Kangar to Penang will depend on your own personal preferences, budget, and the schedule.
The bus, although a cheap option, is not my favourite way to travel and to me the least comfortable as you are stuck in your seat for the whole journey.
The local bus and Komuter train option on the other hand offers a more adventurous way to travel, with the best scenery, at a very reasonable price - As well as the chance to move around the train carriage to stretch your legs.

---
Related pages:
Butterworth to Georgetown Penang Ferry Service >

Ferry from Kuala Perlis to Langkawi >

---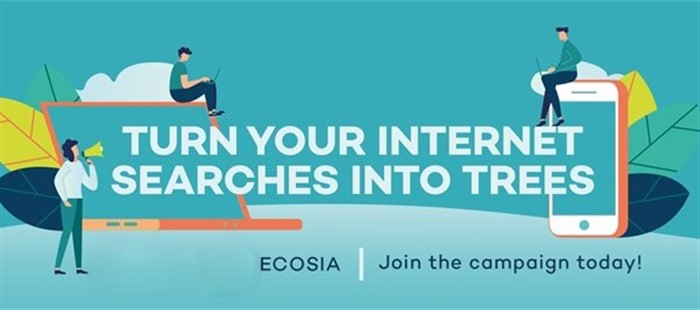 Ecosia - The Search Engine that Plants Trees >