Muka Head Lighthouse
Muka Head Lighthouse in Penang (Rumah Api Pulau Pinang) is a 14-metre high lighthouse, built by the British in 1883, located at the very north-western tip of Penang Island.
Located in Penang National Park and set on the top of a hill at an elevation of 227 metres, the only way to get here is by trekking up the hill from the western end of Monkey Beach.
The only way to get to Monkey Beach is to trek there or get a boat to take you there from the park entrance.
The Lighthouse
Trekking to Muka Head Lighthouse

The pathway up the hill from Monkey Beach starts off steep, but is nice and wide with steps, before narrowing into just a small narrow jungle track as you near the top.
This is not a difficult trek and should take you 30 minutes to an hour depending on your level of fitness.
View Map of Hiking Trails in the National Park here >

When you get to the top of the hill, you can climb up the spiral stairway of the lighthouse and be rewarded with a great view over the National Park (Taman Negara Pulau Pinang) and hopefully a nice cooling breeze!

---
---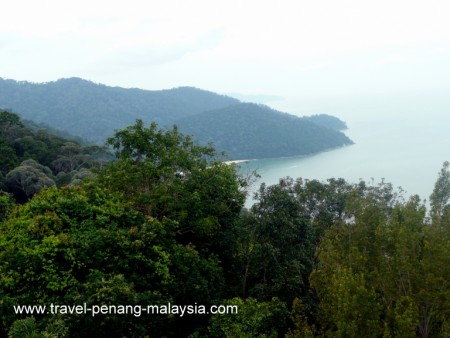 Photograph of the view from the top of the lighthouse
For information on how to get to Penang NP, please visit our:
National Park page or you can view our Photos of the National Park page to see what else you can see here.
More places to visit in Penang National Park:
---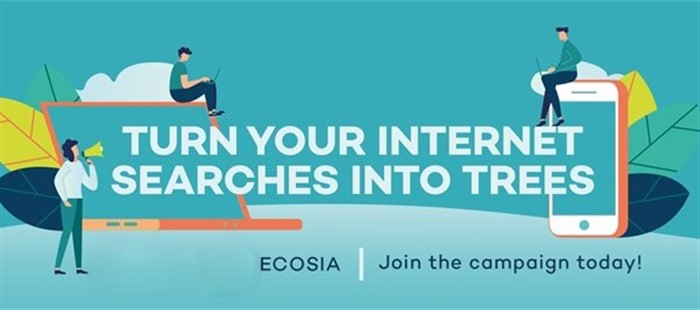 Ecosia - The Search Engine that Plants Trees >
Back to National Park Taman Negara Pulau Pinang main Page