Pantai Kerachut
(Kerachut Beach)
Pantai Kerachut or Kerachut Beach is a lovely stretch of white sandy beach located in the Penang National Park on Penang Island and is home to the Penang Turtle Sanctuary, which is located just behind the beach.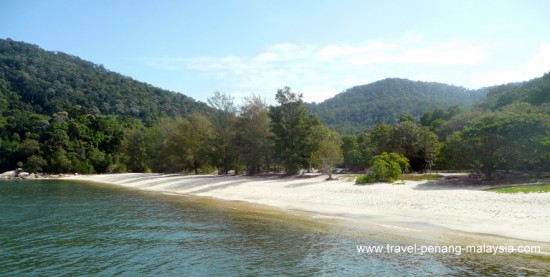 Photo of the beach from the Jetty
There is also a very rare meromictic lake here (a lake of two layers of salt and fresh water that don't mix) but to be honest, you can't really see that much, just looks like any other lake and sometimes the lake is totally empty.
With such a beautiful beach and especially if you have just walked through the rainforest and are hot and sweaty, you may be tempted to take a swim.
Before you do, take a walk out along the jetty.
Unfortunately, this beach has a bit of a problem with Jellyfish - Big Jellyfish!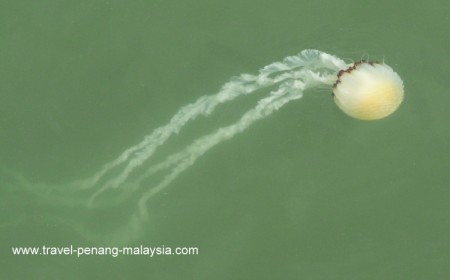 Photo of a large Jellyfish
There where over a dozen of these monsters floating around when I took this photo, some of them very close to the beach - so look before you leap - you don't want to be stung by one of these!
How to get to Pantai Kerachut
You have a choice of either hiring a boat from the entrance of the National Park at Teluk Bahang or you can hike in through the park in under 2 hours.
Trekking / Hiking to Kerachut Beach
There are two paths through the rainforest to Pantai Kerachut.
The first and easiest way is to walk for 1/2 km along the coast from the park entrance and take the first left up over the hill and down again the other side - This pathway is quite wide, easy to follow and not too steep.
The other slightly longer way is to head to the Canopy Walkway and continue up the hill from there where it meets the first path near the top of the hill.
This path is a lot narrower, steeper, less used and with much more forest debris littered over it making it harder to walk along.
On the way down from the top of the hill, there is also another split in the path.
If you keep going straight this will take you to a bridge over the meromictic lake at the end of the beach, turning left will take you around the lake to the campsite.
---
If your not too tired, you can carry on hiking further into the park. At the end of the beach you will find a pathway that takes you to Teluk Kampi, the most remote of all the beaches in the park that you can hike to.
For a general overview of Penang NP, entrance fees, and how to get here, please visit our National Park page or you can view our National Park Pictures page.
---
More Beaches to Visit in the National Park:

---
More places to visit in Penang National Park
Back to the National Park main Page >

---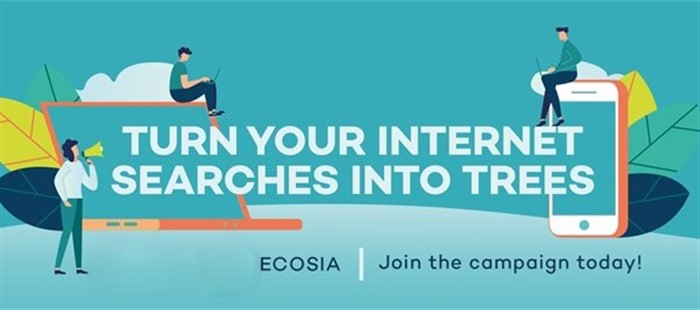 Ecosia - The Search Engine that Plants Trees >