National Park Photos
Our Penang National Park photos page will hopefully give you a good idea of what the Penang National Park is like.
I recommend you visit - it is well worth the trip. As long as it doesn't rain too much.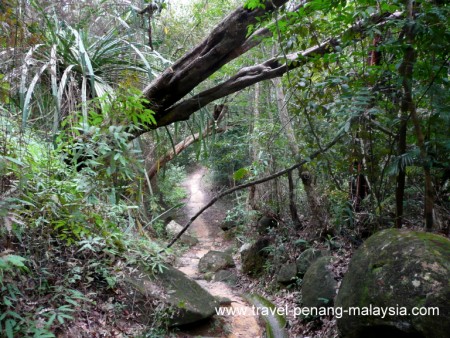 If you plan to go trekking and want to see a lot of the park, head out very early in the morning.
For those who don't want to go trekking in the jungle, hire a boat at the park entrance - sunset cruises are supposed to be really nice!
---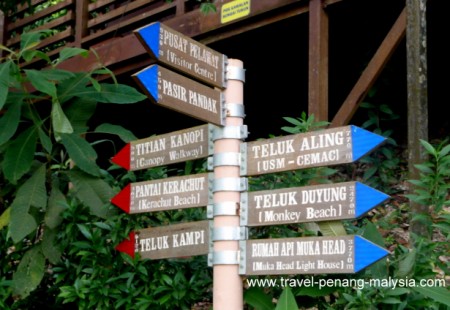 Sign post 1 km into the park with distance to walk to the various destinations and beaches. The furthest point from here is Teluk Kampi just over 5 km walk away.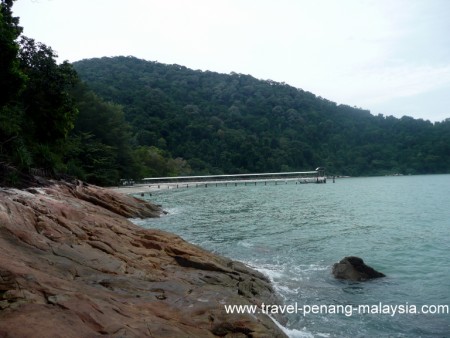 If you are walking along the coastline, the first bay you come to is Teluk Aling ( 770m from sign post over a small headland ) where you will find a nice beach with a jetty of the Universiti Science Malaysia USM biological research station just behind the beach.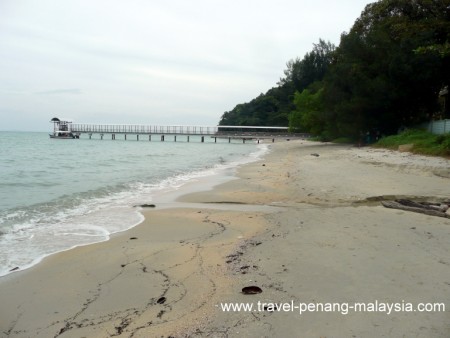 Picture of Teluk Aling beach in Penang National Park.
The walk to Monkey Beach continues after Teluk Aling and is fairly gentle up and down over headlands with a few obstacles to negotiate.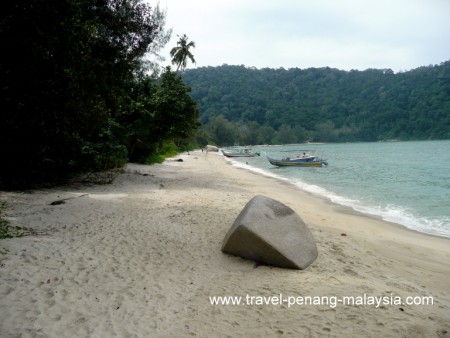 Monkey Beach is the most popular beach to visit in Penang National Park and at weekends can get quite busy with day trippers, so head there during the week if your looking for peace and quiet.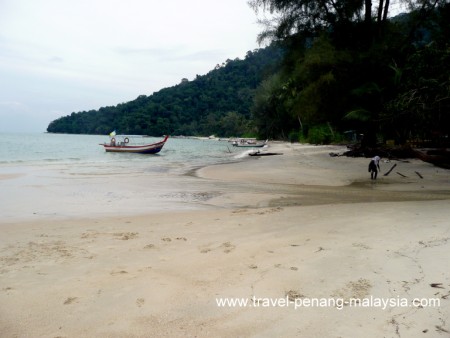 Photo of Monkey Beach Penang from the far end where the trail now leads inland and uphill to Muka Head Lighthouse.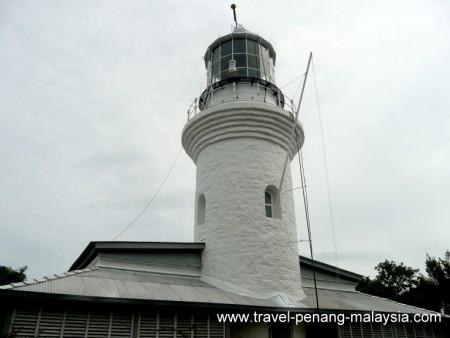 The walk up to Muka Head Lighthouse (Rumah Api Pulau Pinang) is quite steep but wide and stepped most of the way.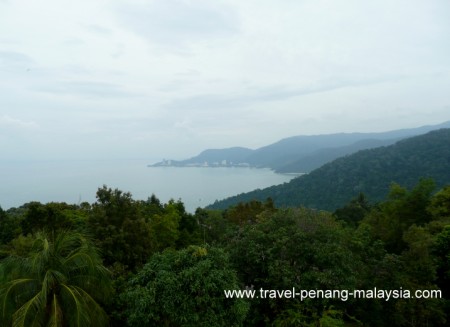 You can go up to the top of Muka Head Lighthouse and get a great view over Penang National Park.
The Canopy Walkway (Titian Kanopi) in Penang National Park is located an easy 1 1/2 km into the park. If you want to go on the walkway you have to buy your tickets at the registration office at the entrance, otherwise it's a long walk back. Tickets cost 5 RM for adults - 3 RM children.
---
Waterfall Penang National Park.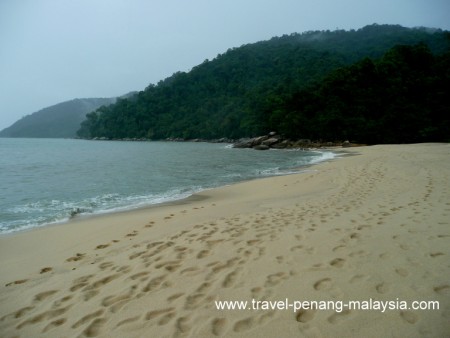 Pantai Kerachut beach is a 3 1/2 km walk from the park entrance and can be reached by two pathways which join at the top of the hill. The first pathway is the widest and seems like a lot gentler climb. This trail leads off to the left before you get to the marker sign post 1km in. The second pathway takes you from the sign post, past the canopy walkway, then up a narrow path to the top of the hill where it joins the first path for the descent down to the beach..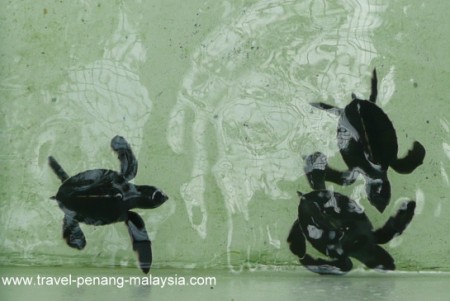 You can see Baby Turtles at the Penang Turtle Sanctuary located on Pantai Kerachut beach.
---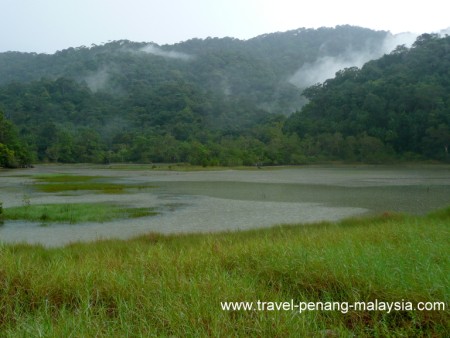 Meromictic lake Penang National Park is located just behind Pantai Kerachut beach.
Teluk Kampi Beach is the most remote of all the Penang National Parks beaches.
---
---
For more information on the park :
Visit our Penang National Park page here >
---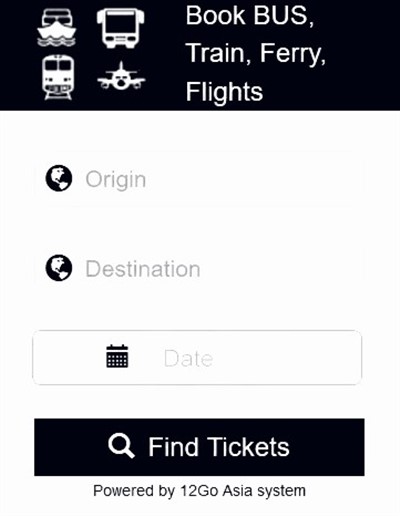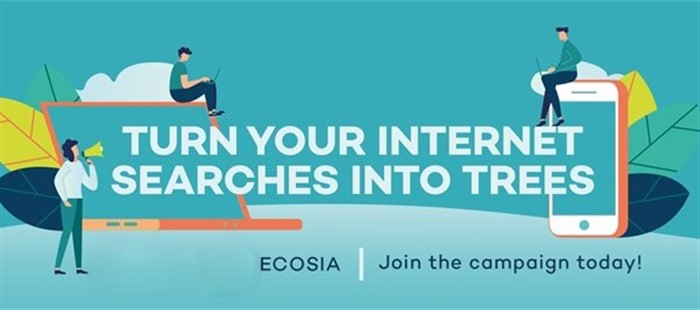 Ecosia - The Search Engine that Plants Trees >