ETS Train Butterworth Gemas
From the October 2015, there is a new ETS route from Butterworth in Penang, to Gemas in Negeri Sembilan.
This is an extension to the already existing high-speed Electric Trains Services running between Padang Besar to Kuala Lumpur, as the newly laid double electrified tracks come in to use, with the final section to Johor Bahru still to be completed.
ETS Train from Butterworth to Gemas Timetable

Jadual Waktu Kereta Api ETS dari Butterworth ke Gemas
This train is now an ETS Gold Service taking just over 7 hours to travel all the way down to Gemas.

New Butterworth to Gemas ETS Timetable from 15th of January 2022 into 2023:
Train EG 9321 (ETS Gold) departs Butterworth at 07:50 - Arrives Gemas at 14:52.
See the timetable in the other direction from Gemas to Butterworth below.

For accommodation in and around Gemas click here >

To view the full timetable click here >

This service stops at all the major stations along the KTMB North - South Line, so you can use this new ETS Train Service to travel to places like:
Taiping, Ipoh, KL Sentral in Kuala Lumpur, Seremban and Tampin (for Melaka),

ETS Train from Gemas to Butterworth Penang Timetable

Jadual Waktu Kereta Api ETS dari Gemas ke Butterworth Penang
New Gemas to Butterworth ETS Timetable from 15th of January 2022 into 2023:
Train EG 9322 (ETS Gold) departs Gemas at 15:20 - Arrives Butterworth at 22:22.
To view the full ETS timetable from Gemas click here >
For places to stay in Butterworth click here >

For ideas on places to stay in Penang island click here >

ETS Train Ticket Prices from Butterworth Penang to Gemas / Gemas to Penang

Harga Tiket Keretapi ETS dari Butterworth Penang ke Gemas / Gemas ke Penang
Now KTM have a Flexi Fare booking system, the actual price you pay will vary depending on how far in advance you book and if you are travelling during a Peak or Off Peak period.

The only way to get the actual ticket price is to go through the booking process. You can expect prices of approximately 85-95 MYR.

Buying ETS Train Tickets

Membeli Tiket Keretapi ETS
If you are staying on Penang island, there is no need to travel over to the station on the mainland as you can buy your train tickets from the KTM Office on the walkway up to the Penang to Butterworth Ferry.
The office is open every day except Sundays.

You can also purchase tickets from any KTM mainline railway station within Peninsular Malaysia.

Easier still, is to book your Butterworth to Gemas ETS Train tickets online either via the official KTMB website or by using an online ticket agent (which is often a lot quicker to do).
Tickets are available to buy up to a couple of months ahead (booking periods can vary depending on when KTM release tickets and if there is a new timetable change planned).

Click here to book your ETS tickets online now >

Arriving at Butterworth Train Station (Penang Central)

Tiba di Stesen Kereta Api Butterworth (Penang Sentral)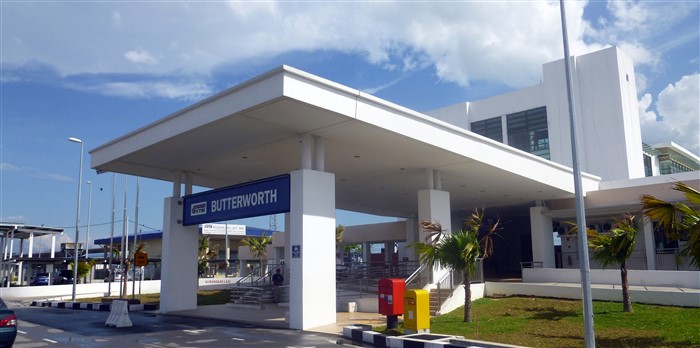 KTM Butterworth railway station >
If you are using this ETS Train to travel to Penang Island, you will arrive at Butterworth Station (Penang Sentral) on the mainland.
Just a few minutes walk from the station will get you to the Ferry Terminal where boats leave every 15 to 30 minutes over to George Town on Penang island.
Penang ferry >
You can also continue your journey by bus, with the Butterworth Bus Terminal just in front of the station entrance.

---
ETS Butterworth Trains main page >
Butterworth Trains mian page >

---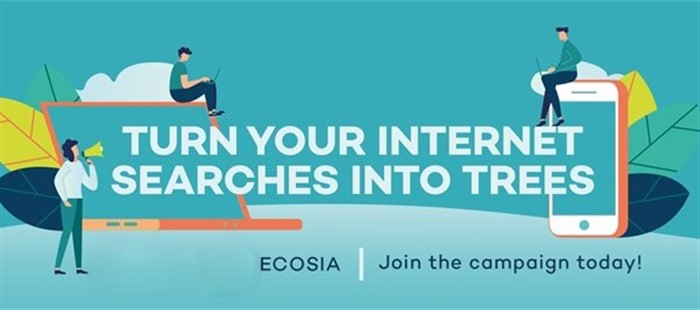 Ecosia - The Search Engine that Plants Trees >