New Hotel in Koh Samui, Thailand

Looking for a new hotel in Koh Samui, Thailand?
Below you will find the latest hotel openings on the island, with all the best new luxury 5 Star resorts, as well as less expensive 4 and 3 Star accommodation.

Newest Koh Samui Hotels Opened in 2022, 2021...
---
---
---
---
New Hotels in Koh Samui Opened in 2019, 2018....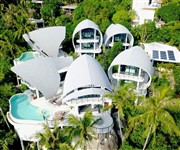 Villa The Spot is a new small luxury villa resort in Koh Samui for 2019, located just south of Chaweng beach, on a secluded hillside with views over the ocean.
---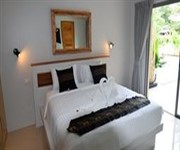 Amaya Resort is a new, small resort hotel near Lamai Beach. This 3/4 Star property features an outdoor pool, and a lounge/bar.
---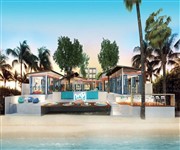 The Lub d is a new trendy, budget / backpackers accommodation located on the beach in the centre of the popular Chaweng Beach area, offering accommodation ranging from mixed and female only Dorms, Deluxe, Oceanview and Family rooms.
---
The Cape Fahn Hotel is a new luxury hotel in Koh Samui opened in September 2018. The property is located on its own private island and offers luxurious accommodation in a range of Villas with their own private pool.
---
SALA Samui is a new luxury beachfront hotel in Chaweng Beach, Koh Samui opened in January 2018. The property features a large range of accommodation from Deluxe Rooms, to two bedroom Suites and Villas. This new beach resort in Koh Samui features various upmarket food and beverage venues (including a beach bar), outdoor pool, gym and a luxury spa.
---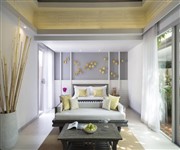 AVANI+ is a new luxury resort in Koh Samui opened in early 2018, located in the south of the island, offering luxury accommodation in Deluxe rooms or private pool Villas.
---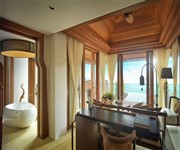 The Ritz-Carlton is a new luxury beach resort in Koh Samui opened in October 2017. This top luxury resort offers a total of 175 guest accommodations in suites and pool villas. This expansive beach-side property offers a Spa Village, six dining outlets, fitness centre, swimming pool, a "Swim Reef", tennis courts and a kids club.
---
The COSI in Chaweng Beach opened in late 2017. This trendy new 3 Star hotel in Koh Samui is located 5 minutes walk away from Chaweng Beach, offering 150 modern rooms, a rooftop pool and a 24 hour lifestyle zone.
---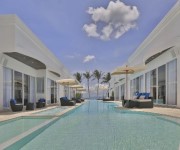 The Privilege Hotel is a new luxury hotel in Samui island opened in mid 2016 on the more peaceful Bangrak Beach, just a short drive away from the airport. The property offers a wide range of accommodation options from Deluxe Rooms to more luxurious, 1, 2, 3 and 4 bedroom Suites and a range of one and two bedroom Villas.
---
Upcoming Koh Samui Hotels for 2022

Be sure to visit this page again for the latest hotel openings in Samui for the coming year.

Find more of the latest hotel opening in popular destinations around Thailand:
New Hua Hin and Cha Am hotels >
---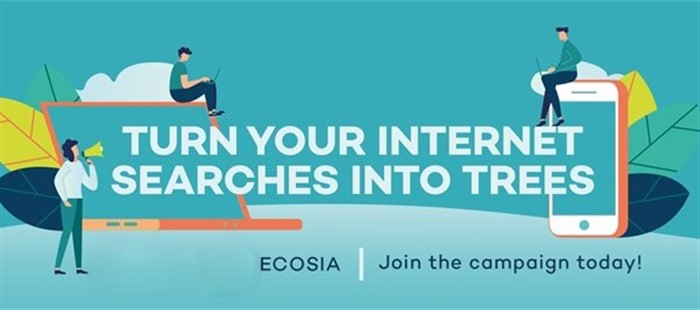 Ecosia - The Search Engine that Plants Trees >