Penang to Singapore
How to Travel by Bus, Train, Flight, Car

If you want to make the rather long overland journey from Penang to Singapore (PG to SG) without stopping along the route, you have the option of a cheap bus, train (via Gemas / JB) or a long drive.
The quickest option by far is to take a quick flight.

The distance between Penang Island (Georgetown) to Singapore by road is around 720 km.

Bus from KOMTAR Georgetown, Sungai Nibong or Butterworth (Penang Sentral) to Singapore

Bas dari KOMTAR Georgetown, Sungai Nibong atau Butterworth (Penang Sentral) ke Singapura
Travel by bus / coach from Penang to Singapore is by far the cheapest option available with prices starting from as little as 50 RM.
However, you may want to pay a little bit extra for a more luxurious coach on this long journey (duration of around 10 hours), especially if you want to take an overnight bus to Singapore and get some sleep.

Buses leave from under the KOMTAR building (departures for these buses are now much less frequent), Sungai Nibong Bus Terminal and Butterworth Bus Terminal (Penang Sentral).

You can buy bus tickets to Singapore from dozens of agents around Georgetown, the agents under KOMTAR or you can book coach tickets online here >

Train from Penang Sentral Butterworth to Singapore

Keretapi dari Penang Sentral Butterworth ke Singapura
Seats on an ETS Penang to Singapore train (as far as Gemas)
Taking the train from Butterworth to Singapore is a nicer way to travel, but a bit more expensive than travelling by bus.
As the dual track ETS railway line currently only goes as far as Gemas, you will first have to take one of the fast ETS trains from Butterworth to Gemas.
To see the latest ETS timetable click on the timetable link below: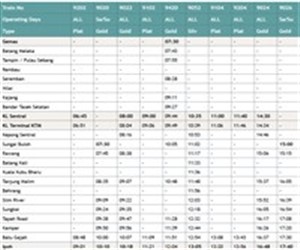 KTM Penang Sentral Butterworth ETS train timetable to Singapore >
The train from Butterworth to Gemas takes around six and a half hours.

Once you arrive at Gemas railway station, you will then have to change trains onto one of the older diesel trains that run on the route between Gemas and JB Sentral in Johor Bahru.
To see the latest train timetable from Gemas to JB Sentral click here >
The train from Gemas to JB takes around four and a half hours.

Once you arrive at JB Sentral railway station, you have to disembark and then connect to another 5-minute shuttle train to Woodlands CIQ in Singapore.
At the moment this is a much longer journey because of all the train changes you have to make, but once the upgrade to the line between Gemas and JB is complete, the journey time will be cut quite considerably.

Flight from PEN to SIN
Penerbangan dari PEN ke SIN
These days, you can find very cheap flights between Penang International Airport (PEN) and Singapore International Airport, that compare to the price you would pay to travel by train.
Cheap flights to SIN from PEN are offered by AirAsia and Jetstar Asia.
Singapore Airlines also offers scheduled flights but they are much more expensive.
The duration of the flight from Penang to Singapore is around one and a half hours only.
Another, usually cheaper way to fly from Penang to Singapore is to take an internal flight to Johor Bahru Airport (Senai International Airport - JHB).

From JHB airport you can then take a bus or taxi to the Singapore border.

The best way to find cheap flights is to book as far in advance as you can.
To find a cheap flight to Singapore click here >

Driving / Car from Penang to Singapore

Memandu / Kereta dari Pulau Pinang ke Singapura
This long drive (at least 8 hours) is straight forward, you just take the North-South Expressway all the way to Singapore.
We would recommend you make this trip over a few days and stop off along the way.
Interesting places to visit along the route include:
Taiping, Ipoh, KL, Pangkor Island, Port Dickson and Melaka, with many other smaller places of interest along the way.

Related Pages:

How to travel to Singapore from Penang by train >

How to travel to Singapore from Penang by bus >

---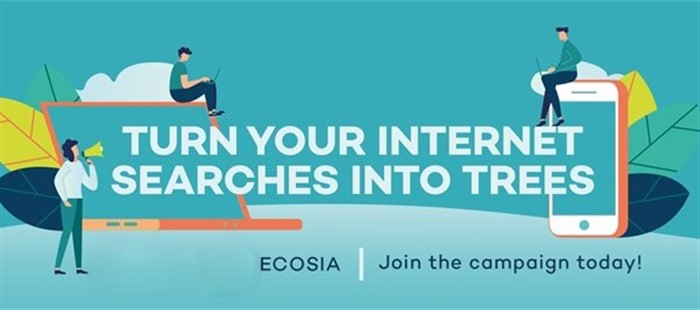 Ecosia - The Search Engine that Plants Trees >