Train 36 Butterworth to Bangkok Schedule

The International Express Train 36 travels overnight daily between Penang's Butterworth station and Hua Lamphong railway station in Bangkok, Thailand.
Below you will find all the major stops and times along its route.

Timetable for the International Express Train 36

For travel in the opposite direction please see our train 35 page.

***** Please Note : Train 36 will be replaced by Train 32 from 2/12/2016, originating from Hat Yai Station. All other departure times remain the same.
From this date there will be a new train from Padang Besar to Bangkok:
To see the timetable for this new train 46 from Padang Besar to Bangkok click here >

To travel between Padang Besar and Hat Yai, we would suggest that the best option is to take the afternoon Shuttle Train service from Padang Besar, then you will have a choice of trains heading north from Hat Yai to Bangkok.
Station

Butterworth

Bukit Mertajam

Sungai Petani

Alor Setar

Arau

Padang Besar (Immigration)


Hat Yai 

Phatthalung

Thung Song Junction

Surat Thani (for Koh Samui)

Chumphon (for Koh Tao)

Bang Saphan Yai

Hua Hin

Phetchaburi

Rachaburi

Nakhon Pathom

Bang Sue Junction

Bangkok





Arrival


-

-

-

-

-

-

-


-

-

-

-

-

-

-

-

-

-

10.30

Departure


**_**

**_**


**_**


**_**


**_**


**_**

18.45

20.19

22.07

23.57

02.34

04.04

06.29

07.27

08.13

09.03

10.08

-

All times shown above are in Thai time (1 Hour behind Malaysia time).

**Please Note : This Thai SRT Train no longer travels into Malaysia..
KTM Malaysian Railways were connecting to the SRT train using a two carriage Komuter train as train number 36, but they have changed it again and now you will have to take one of the regular Komuter trains or an ETS train to Padang Besar - please confirm these details with KTM directly before travelling.
For Komuter Trains from Butterworth click here >>
For ETS Trains from Butterworth click here >>

Buying Tickets for Train 36 to Bangkok

This train is operated by the State Railways of Thailand and not Malaysia's KTMB, so you cannot buy tickets for this service online via KTMB.
You can however buy tickets using an online agent here >>

As this service is no longer travelling to Butterworth - so you can no longer purchase your tickets from Butterworth Railway Station or the KTM Ticket Office in George Town.

---
Arriving in Bangkok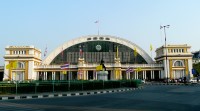 This train arrives at Bangkok's main train station, Hua Lamphong.
Getting around to the rest of the city is fairly easy and cheap from here.
---
There is an official Taxi rank at the station.
Just turn right as soon as you come out through the gates from the platform.
These taxis all use there meter and are really good value as far as taxi rides in major cities go.
If you come out in the front of the station you will only find Tuk Tuk drivers and touts who will overcharge you as much as they can and probably try to take you to "another place" where they will get commission on delivering you!
So if you want a taxi, use the official taxi rank.
Another good option for onward travel from Hua Lamphong is the MRT underground train.
If you turn right after you come off the platform and head towards the taxi rank, on your left you will see an escalator going down to the MRT station.
You can use the MRT trains to travel to many destinations within Bangkok city and also connect to the BTS skytrain for more options.
---
Where to Stay in Bangkok?
Read guest reviews and find the best deals on all accommodation - Budget to Luxury.
Find Accommodation Deals in Thailand

---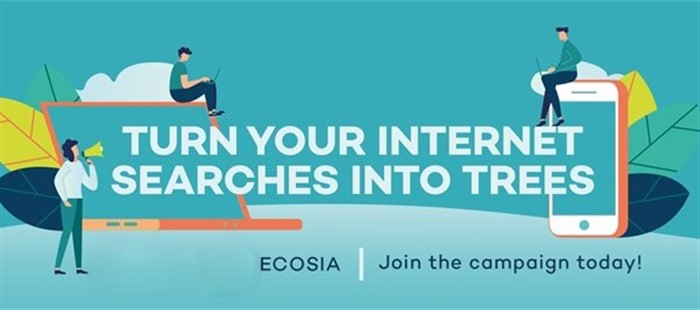 Ecosia - The Search Engine that Plants Trees >