KTM Kuala Lumpur Train Timetables

On our Kuala Lumpur Train page you will find all the information your need to plan your trip by rail from KL Sentral train station to various popular destinations around Malaysia and into Thailand.
Travel by train to KL is easily the most relaxing way to leave or arrive in the capital city.
---
---
---
KL Sentral is the travel hub of Kuala Lumpur and you can connect to KLIA (Kuala Lumpur International Airport) from here by high speed train or by bus.
It is also easy to get to other parts of the city with KTM Komuter trains (commuter trains), Monorail, LRT and MRT services to take you to your final destination of choice.
ETS Trains from KL Sentral

The new ETS high-speed Electric Train Services began operating in July 2015 on routes between:
KL to Butterworth and Padang Besar.
Ipoh to Butterworth and Padang Besar.
Some of these services have now been extended down to Seremban and Gemas, with the line between Gemas and JB Sentral Station in Johor Bahru currently undergoing upgrading work.

For more information and the latest ETS timetables click here >

---
KTMB Train Schedule changes from May 2016:

All Intercity Trains on the North - South Railway Line will be cancelled from this date and the only trains that will be running on the new dual track between Padang Besar and Gemas are the high-speed ETS Trains and Komuter Trains.
Please see the new timetables on the following pages on our site:
Trains between Gemas and JB Sentral are now operated by Shuttle trains.
To see the timetables, please see the following pages:
Shuttle train Southbound to Johor Bahru >
Shuttle train Northbound from Johor Bahru >
---
Northbound KTM Trains from Kuala Lumpur

KL to Ipoh ETS trains >
Trains to Ipoh are now all operated by the fast ETS, Electric Train Services connecting the two cities in record time.
There is a dedicated ETS route between KL and Ipoh with ETS Silver and Gold services.
You will also find that all the other long-distance trains (including Platinum ETS services) on-route to either Butterworth or Padang Besar stop off at the KTM Ipoh railway station.

As there is no railway line up into the highlands, you can either take the train to Tapah Road or Ipoh (easier for bus connections).
However, unless you want to spend some time in Ipoh, we would recommend you just take a direct bus from TBS to Tanah Rata as this is by far the easiest way to get there.

KL to Butterworth Penang Sentral ETS trains >
The last of the old diesel Intercity trains to Butterworth is now cancelled (including the very popular overnight sleeper train service).
They have now been replaced by the much faster new ETS Trains on this route.
Butterworth train station is located just opposite the popular tourist destination of Penang Island and is connected by a ferry service that leaves every 15 minutes or so to Georgetown.
KL Sentral to Bukit Mertajam ETS trains >
Located on the mainland in the state of Penang, BM station is just 10 minutes train ride away from the end of this branch line at Butterworth.
Between Ipoh and Butterworth is the smaller, but interesting town of Taiping which is worth a stop if you have the time.
KL to Sungai Petani ETS trains >
This busy town in Kedah now has more frequent daily ETS departures.
KL to Langkawi Island by train >
The overnight sleeper train is now cancelled, so you have to use the fast ETS to get to the popular tourist island of Langkawi to soak up the sun on one of its beautiful beaches.
The most popular way to get to Langkawi is via Arau KTM Station as the nearby Kuala Perlis jetty is the shortest route over to the island.
Another popular way to get to Langkawi is to travel via Alor Setar via the nearby port of Kuala Kedah. You can either stay in the city for a while or take a bus or taxi to the jetty to head over to Langkawi Island for sun, sea and sand.
KL to Kota Bharu Intercity trains >
To get to Kota Bharu from Kuala Lumpur you will first have to take an ETS train south to Gemas. From Gemas, there is a daily night sleeper train that travels along the Jungle Railway up through the middle of Peninsular Malaysia over to the east coast.
Kuala Lumpur to Thailand by Train

Travel from Kuala Lumpur to Thailand by train is possible via Padang Besar (the border train station where Malaysian Railways trains terminate and State Railways of Thailand trains take over).
Use these trains to travel from KL to Phuket by train and bus, Koh Samui, Chumphon, Hua Hin and many more smaller resorts on the south-east coast of Thailand.

KL to Hat Yai by train >
See how to travel from KL to Thailand's third largest city, Hat Yai, located just a short distance across the border and popular with local Malaysian tourists.

KL to Bangkok by train >
Find out how to travel between these two capital cities by train here.
Or the see the new ETS train schedule from KL to Padang Besar here >

Other destinations :
How to travel from KL to Koh Lipe >

Kuala Lumpur Trains - Southbound

Find out how to travel from KL Sentral to Woodlands station in Singapore.

KL to Melaka by train

Travelling from KL to Melaka by train is possible but not the best way of getting there as you have to catch one of the southbound ETS trains or Komuter services to Tampin, 38 kilometres to the north of Melaka, then catch a bus from there to Melaka.
There are plenty of buses that will take you directly from KL to Melaka in much less time.

Kuala Lumpur train to Johor Bahru >
Travel from KL to JB by train now involves two different trains and will not be the quickest way to get to JB until the upgrading work on the line to allow the ETS train to travel on this route is completed.

Related Pages :
---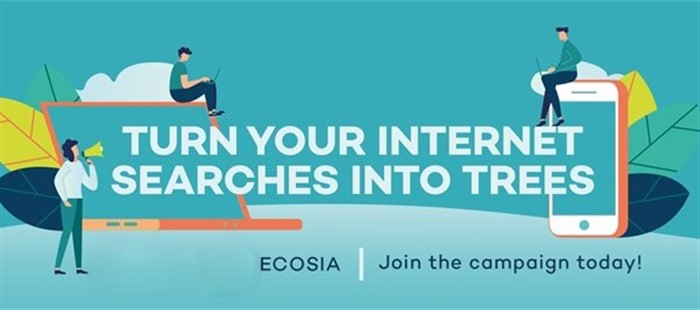 Ecosia - The Search Engine that Plants Trees >